Mongfa is really lazy at home, but… TV anime Love Flops episode 5 synopsis, scene previews and video preview released!
---
(Repotama is an online magazine covering news on everything anime, and we have recently started trying out posting articles in English! If you enjoyed this article, we'd really appreciate it if you'd consider sharing it and following us on Twitter!)
The original TV anime Love Flops has been airing since October 2022.
This time, first airing November 9 (Wed), the 5th episode "A Bone-Shakingly Fine Woman" synopsis, scene previews and video preview have been released.
【Episode 5 "A Bone-Shakingly Fine Woman"】
Mongfa is a teacher adored by her students. However, she only gives off this impressive appearance at school, and totally deflates into a major slacker when she gets home.
One day, while Mongfa is asleep on the sofa as usual, a mysterious intruder appears in Asahi's room.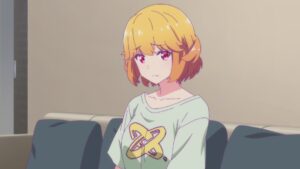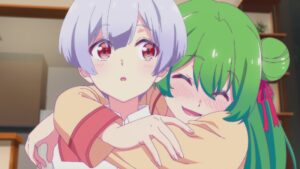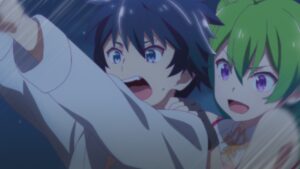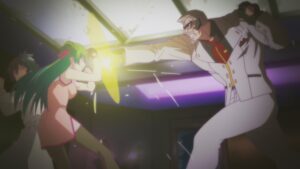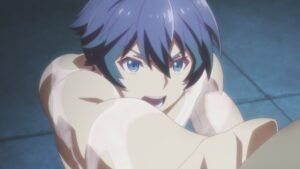 ■Original TV Anime Love Flops Episode 5 Video Preview
https://www.youtube.com/watch?v=mpdgwcYhcPU
【Anime Overview】
TV anime Love Flops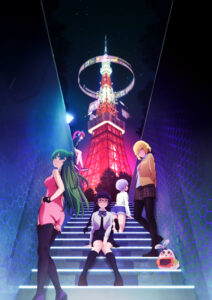 ■Introduction
Asahi Kashiwagi is an ordinary high school boy, just like any other you'd probably see if you looked around anywhere in the city.
On his way to school one morning without any doubts about how typical the day would be, various misfortunes suddenly befall him.
Everything occurred in accordance with the strange fortune-telling he watched that morning when he happened to turn on the TV.
As he waded through all these troubles in the morning, he met five different girls in the worst possible circumstances.
Physically and mentally exhausted, he finally arrived at school. However, he found that the five girls were also now attending his school as either transfer students or new teachers.
Asahi did his best to hide his face, but of course there was no way that could work…
Yoshio Ijuin, proclaiming himself as Asahi's best friend, asks Asahi about his relationship with the five girls.
As he spends more time with the five girls, they realize that everything was a misunderstanding, and slowly they begin to open up a little.
After class, when Asahi went to his shoe locker preparing to go home, he found a love letter.
An unknown sender said they would be waiting for him under the cherry tree behind the school building.
This also was in accordance with the fortune-telling from that morning. Asahi then made his way to the cherry tree to confirm everything.
Five winds of love blow through during the cherry blossom season, and the curtain rises on this faintly heartrending love story of youth.
■Broadcast/Distribution info
AT-X, TOKYO MX, KBS Kyoto, Sun Television, BS11, Hikari TV, and ABEMA began airing and distribution from October 12 (Wed), and TV Aichi began airing on October 17th (Mon).
<Broadcast Info>
・AT-X from October 12, airing every Wednesday from 21:00~
(reruns: every Friday from 9:00~ /every Tuesday from 15:00~)
・TOKYO MX from October 12, airing every Wednesday from 25:05~
・TV Aichi from October 17, airing every Monday from 26:05~
・KBS Kyoto from October 12, airing every Wednesday from 25:05~
・Sun Television from October 12, airing every Wednesday from 25:05~
・BS11 from October 12, airing every Wednesday from 25:00~
<Distribution Info>
Hikari TV and ABEMA are featuring simultaneous terrestrial broadcasting and the fastest delivery!
・Hikari TV from October 12, airing every Wednesday from 25:05~
・ABEMA from October 12, airing every Wednesday from 25:05~
Episodes are being distributed in order from October 19 (Wed) at 25:05 from the following sites:
【Unlimited Viewing Sites】
niconico d Anime Store GYAO! FOD Bandai Channel
Hulu TELASA J:COM On-Demand Mega Pack
milplus Mihoudai Pack Prime Anime Houdai Amazon U-NEXT
【Pay-per-view Sites】
Rakuten TV DMM.com music.jp Video Market
Happy! Douga Crank-in! Video
■STAFF
Original Creator: Love Flops Project
Director: Nobuyoshi Nagayama
Assistant Director: Midori Yui, Fujiaki Asari
Series Composition・Scenario: Ryo Yasumoto
Character Designer・Chief Key Animation Supervisor: Kazuyuki Ueta
Color design: Sakie Suzuki
Art Design: Eiko Tsunadou
Art Director: Kusanagi
Camera Director: Kouji Hayashi
3D: Tarou Yamada(Cre-p)
Editor: Ayako Tan, Nami Niinuma
Sound Director: Hisayoshi Hirasawa
Sound Effects: Yasushi Inomata
Sound Production: Magic Capsule
Music: Kenichirou Suehiro
<Opening Theme>
"Love? Reason why!!" Song: Konomi Suzuki
<Ending Theme>
"Flop Around" Song: Aoi Izumisawa (CV. Miku Ito), Amelia Irving (CV. Ayana Taketatsu), Ilya Ilyukhin (CV. Rie Takahashi), Bai Mongfa (CV. Hisako Kanemoto), Karin Istel (CV. Marika Kono)
Animation Production: Passione
Production: Love Flops Production Committee
■CAST
Asahi Kashiwagi: Ryota Osaka
Aoi Izumisawa: Miku Ito
Amelia Irving: Ayana Taketatsu
Ilya Ilyukhin: Rie Takahashi
Bai Mongfa: Hisako Kanemoto
Karin Istel: Marika Kono
Yoshio Ijuin: Jun Fukuyama
Loverin: Shiori Izawa
■Official Site https://loveflops.com/
■Official Twitter @loveflops_pr #LoveFlops
(c)LOVE FLOPS PARTNERS