While gazing at the moon on the night of Jugoya, everyone discusses special things from their regions… TV anime Yatogame-chan Kansatsu Nikki Season 4 episode 7 synopsis and scene previews have been released. A gift giveaway is also underway!
---
(Repotama is an online magazine covering news on everything anime, and we have recently started trying out posting articles in English! If you enjoyed this article, we'd really appreciate it if you'd consider sharing it and following us on Twitter!)
Yatogame-chan Kansatsu Nikki is a popular local comedy focused on the cute Yatogame-chan and improving the fame of Nagoya. Particularly popular in the Tokai region of Japan where more than half of its sales come from and published via Twitter, the original comic Yatogame-chan Kansatsu Nikki has exceeded 600,000 total copies sold including digital sales.
This time, the synopsis and scene preview of episode 7 "It's Not Just a Circle", which begins airing on May 21st (Sat), have been released.
A lovely gift giveaway is also underway!
【 Episode 7 "It's Not Just a Circle"】
Before the Dagane Festival, Kochikashi talks about a plan to avoid club disbandment via club rejuvenation.
After Kochikashi finished giving her hot-blooded directions, it was already completely dark outside.
On the night of Jugoya, everyone gazes at the moon and starts talking about "special things" from each of their regions…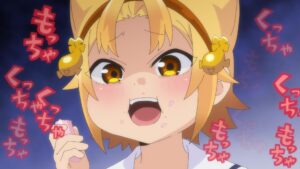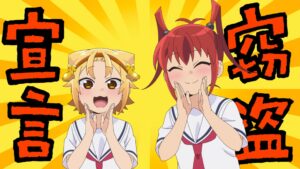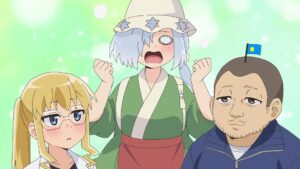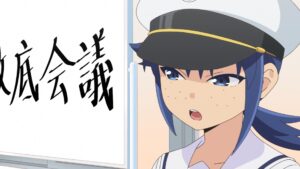 Scenario: WORDS in STEREO Storyboard・Director: MamimuYama Animation Director: Aoi Yamane
【Social Media-linked Project】
Following the May 14th (Sat) start of pre-orders for Season 4's Blu-ray release, the official website and official Twitter are now holding a joint project.
Don't miss your chance to get digital gifts, as well as icons designed for social media use and taken from Season 4 scenes!
◆Official Twitter-linked Giveaway "QUO Card Pay 8,888 yen Present!"
※Please note that while applications from outside Japan are possible, the QUO Card Pay present itself is not usable outside of Japan. We apologize for any inconvenience!
【Implementation Period】May 14 (Sat) ~ June 30 (Thurs)
【Winners】3 winners will be decided by raffle ※Winners will be notified via DM
【How to Apply】
1. Follow the official account (@yatogame_chan)
2. Please freely post about your general impressions of the series or lines that stood out to you, and copy/paste the Hashtag #八十亀ちゃんBD予約受付中 into your tweet.
Yatogame-chan Kansatsu Nikki Official Twitter:
⇒ https://twitter.com/yatogame_chan
◆Official website-linked giveaway "Social media icon present!" (First Round)
※Accessible worldwide!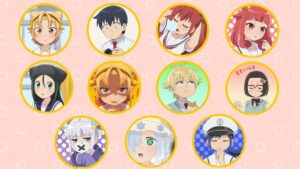 Icon images perfect for use on social media will be distributed, using scenes from episodes 1~3.
Please feel free to download them from the SPECIAL page on the official website.
【Implementation Period】Beginning May 14th (Sat) at 18:00~
Icon presents below:
⇒ https://yatogame.nagoya/4th-special/
※Later, the 2nd (episodes 4-6) and 3rd (episodes 7-10) rounds will also be implemented, so please look forward to these as well!
【Anime Overview】
『Yatogame-chan Kansatsu Nikki』 Season 4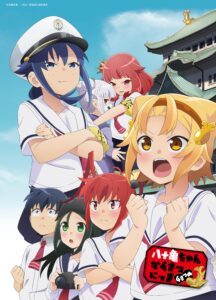 A high school girl who spends a lot of time with her grandmother and has an unvarnished Nagoya dialect named Monaka Yatogame (voiced by Haruka Tomatsu), a boy from Tokyo named Kaito Jin (voiced by Mitsuhiro Ichiki), a girl from Gifu prefecture who attends the same school as Monaka named Mai Tadakusa (voiced by Yuki Wakai) and finally a girl from Mie prefecture named Yanna Sasatsu (voiced by Mikako Komatsu). Through these four highly distinct characters, this is a comedy where you can experience the dialect, culture and unique traits of Nagoya and the Chuukyo area!
Also, in seasons 2 and 3, Shizuoka prefecture native Lala Shonai (voiced by Yoshino Nanjo), Shiharu Itemae from Osaka prefecture (voiced by Honoka Kuroki), and Kyoto native Nanaho Koshiyasu (voiced by Ayasa Ito) all joined the cast of characters! Starting in the Chuukyo area, the backgrounds of the characters have expanded to include the Kinki region as well.
Finally, in season 4 of Yatogame-chan Kansatsu Nikki, the charm and unique culture of Nagoya city, the Tokai region and other areas will all continue to be conveyed through various "loving insults"
【Broadcast information】
Broadcasting begins April 2nd (Sat)
Via TV Aichi every Saturday from 20:54-21:00
Via BS11 every Sunday from 21:55-22:00
Via AT-X every Thursday from 22:00-22:05
(Repeat Broadcasts: every Monday from 10:00-10:05/ every Wednesday from 16:00-16:05)
【Streaming Information】
Streaming from April 7 (Thursday)
Hikari TV: Airing every Thursday at 10:05pm JST
Also airing via other streaming services
※Please note that airing/broadcasting times are subject to change.
【Staff】
Original: "Yatogame-chan Kansatsu Nikki" (serialized in "Monthly Comic REX" / Ichijinsha)
Original author: Masaki Ando
General Director: Hisayoshi Hirasawa
Character design: Satsuki Hayasaka
Art Director: Mame
Color Coordination: Ami Hayashi
Director of Photography: Natsumi Hori
Editor: Yuuzi Oka
Sound Director: Hisayoshi Hirasawa
Music Production: LEVELS
Music: Ryuudai Abe
Series composition: WORDS in STEREO
Animation production: Saetta
Animation production cooperation: Hayabusa Film
【Cast】
Monaka Yatogame:Haruka Tomatsu
Kaito Jin:Mitsuhiro Ichiki
Mai Tadakusa:Yuki Wakai
Yanna Sasatsu:Mikako Komatsu
Tosika Jin:Hisako Tojo
Lala Syonai:Yoshino Nanjo
Rin Jandara:Eriko Matsui
Teppei:Kenji Akabane
Shiharu Itemae:Honoka Kuroki
Nanaho Koshiyasu:Ayasa Ito
Serura Dobe:Maria Naganawa
Masahide Tsuji:Junji Majima
Sho Kochikashi:Sumire Uesaka
Kei Aonaji:Sora Tokui
Kiiina Asaka:Reo Kurachi
Recchiri-sensei:Tetsu Inada
Rika-sensei:Haruna Terada
Serura Mama:Mami Koyama
【Theme Song】
Akira Ouse "ENJOY☆NAGOYA☆PERFECT☆LIFE"
■Official Website https://yatogame.nagoya/
■Twitter @yatogame_chan /Hashtag: #Yatogamechan
【Original Work Information】
Yatogame-chan Kansatsu Nikki (Currently being published via Monthly Comic Rex)
Yatogame-chan Kansatsu Nikki (Published via Rex Comics) Volumes 1-12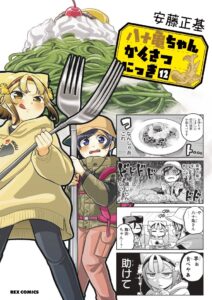 Volume 12 now on sale!
(c)Masaki Ando・Ichijinsha/Aichi Dagane High School