TV anime "Love of Kill" official relay interview #11 released, along with the Episode 11 Case File
---
(Repotama is an online magazine covering news on everything anime, and we have recently started trying out posting articles in English! If you enjoyed this article, we'd really appreciate it if you'd consider sharing it and following us on Twitter!)
The popular manga "Love of Kill" (author: Fe) is a warped and suspenseful story interwoven with the lives of professional hitmen.
This series is being serialized in Monthly Comic Gene, has published up to 11 volumes to date and has exceeded 750,000 copies sold in total (as of December 2021, including electronic sales). Also, after the release of the drama CD, an anime adaptation began broadcasting on TV and has quickly garnered attention.
This time, the Official Interview #11 as well as the episode 11 case file have been released.
【Official Interview #11 "The two Ryang-ha's… If only they had time, perhaps they could have become irreplaceable friends"】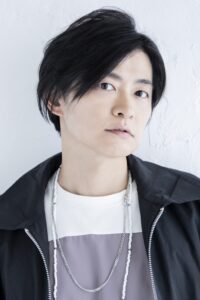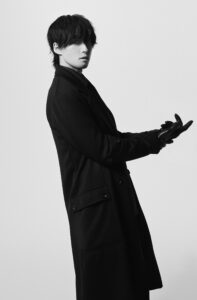 Voice of Ryang-ha: Hiro Shimono
Voice of Ryang-ha (boy): Toshiki Masuda

――What happened to Ryang-ha and Chateau 17 years ago, and who is Ryang-ha the boy? I think a lot of people must have been curious, but now part of that mystery has finally been revealed.
Hiro Shimono: I think everyone was surprised to find out that this boy wasn't actually the real Ryang-ha. So, uh, Ryang-ha, just who are you? Why did you take his name? There are new questions to be answered, but most of all I feel sorry for this boy since he's actually a good kid but just got caught up in so many things.
Toshiki Masuda: The bits and pieces of his past are finally depicted clearly here, and the roots of the name "Ryang-ha" as well as his connection with Chateau have also been revealed. In making these things clear, you know that the end is coming.
――What kind of person do you think Ryang-ha the boy is, Masuda-san?
Masuda: I think that his main charms are both his simple and unsophisticated demeanor as well as his loyalty to Donny. Things didn't happen the way they did because of any mistakes or accidents, but rather as a result of the actions of people with a sense of justice. I don't know what process led to the young Ryang-ha developing his personality, but his attitude was attractive nonetheless.
Shimono: There are plenty of "bad guys" like Nikka and Jinon working under Donny, but Ryang-ha has a kind heart and a mind for justice, right? I think at the very least he's a well-intentioned kid, and he grew up more straight-edge than Nikka. I think he's one of the few good boys in this story.
――Looking at the interaction between Ryang-ha and Chateau, I felt that he was a very caring young man.
Shimono: If you're only faithful to carrying out your mission, you can't afford to be so caring. I think the kind heart of this kid influenced the Ryang-ha we know from the rest of the story, to the point where he took the kid's name for himself. Actually, when I first read through the original story I didn't think much of the boy, but after completing the dubbing I now think of him as a really special character.
――What were you careful of when playing as Ryang-ha the boy, Masuda-san?
Masuda: There was a bit of a difference between what I felt after reading the original story and what the production staff, including the director, were trying to convey in the anime, so I had a lot of chats with the sound director.
――What sorts of differences were there?
Masuda: When I read the original story I felt that the boy was simple and naive, but simultaneously had a scary side to him, so I got the impression that he was a kid losing his mind. At the same time though, the production staff wanted to emphasize his timid nature, so I played my part with some adjustments.
Shimono: Basically a simple and timid boy.
Masuda: That's right. I was given the direction to do a more timid-sounding voice and I had to raise my voice as I spoke. I had to change my voice to sound convincing and it was quite difficult.
――There was a lot of interaction between the two characters in episode 11.
Shimono: They did interact, but Ryang-ha didn't express much emotion at this point in his life so I felt bad for the boy who tried to talk with him so much. (laughs)
Masuda: He didn't react too much, yeah. (laughs) But I think it's a trait of the boy Ryang-ha to keep trying like that.
Shimono: Ryang-ha doesn't show his hand completely, but I think he cooperated with the kid because he had something on his mind. He's the type of person to abandon someone in need rather than protect them, yet he didn't. I think he felt some emotion there even if it was just for a short period of time.
――Compared to his older self, I think Ryang-ha was something of a trickster. Like when the gun had no bullets in it.
Shimono: That part included, I think Ryang-ha the boy was more mature.
Masuda: I thought so, but wasn't there actually a bullet in there?
Shimono : I think that bluff got him upset.
Masuda: Yeah, I thought so too.
Shimono: Which one of them did it? Ryang-ha the boy is an innocent kid, and he might have taken the bullets out because he seems to be frightened around handling guns.
Masuda: That's true. But, I think because he has to answer to Donny, I imagine that handling firearms would have been something drilled into him. He's a mature boy who can act for the right reasons, so I really spent a bit of time thinking about this.
――What do you think Ryang-ha the boy thought of Ryang-ha?
Masuda: Rather than thinking of him in some sort of special way, I think he thought of him as someone who shouldn't be left alone. If they had spent a little more time together, I think they could have been irreplaceable partners after realizing that they would be much stronger together. But their connection to each other was broken at the early stages. I don't think Ryang-ha the boy had time to understand why they were working together.
Shimono: And that's what's different between him and the other Ryang-ha.
Masuda: I think after their connection ended, Ryang-ha thought about everything bit by bit over the years and changed somewhat as a result, but that wasn't the case for Ryang-ha the boy.
Shimono: I also think that Donny had a more significant role in the boy's life than Ryang-ha. Donny helped him and he was loyal to Donny, and as a result of this attention he also felt compelled to help Ryang-ha and Chateau.
Masuda: It's not made especially clear, but if I had to guess I'd say he idolized Donny and there must have been quite a lot of influence from Donny that caused him to reach out to the other two.
――When he helped Ryang-ha in episode 10, he said "Donny would definitely help in this situation."
Masuda: He was in a situation where he had no choice but to act since there was a chase happening, so it was his natural reaction. I think he helped Ryang-ha because he believed Donny would have as well.
――Since next time is the final episode, please tell us about some things to look forward to.
Masuda: Why did Ryang-ha end up going with the name "Ryang-ha Song" in the first place? Living in the current time, we can't even imagine stealing someone else's name. I think it was a decision made emotionally by Ryang-ha, so I hope you'll look forward to seeing how it plays out. And beyond that, how will Ryang-ha and Chateau get along in the future? Please look forward to the original timeline's continuation too.
Shimono: By making it into an anime, I really felt Ryang-ha's feelings towards the boy of the same name and his personal commitment to that name that he took. His emotional process became a lot more clear to me. Even in the final episode you'll be thinking "Wait, is that what their connection to each other was? Or…" so I hope you'll look forward to it and watch til the end.
――Thank you very much. Finally, I'd like to ask Masuda-san about something he "loves", borrowing a word from the story's title.
Masuda: I love honey. Rather than pouring it on something, I like putting it in hot water or just eating it as is.
Shimono: Do you do that for your throat?
Masuda: I do it for my throat as well to get better after feeling sick, but it's also one of the best ways to have sugar in your diet so I also eat it for that reason, too.
【FILE 11 "WORST" Case File Update】
Info on each case from the story is summarized here.
Please take a look after watching.
(Note: Website in Japanese)
Case File #11
https://love-of-kill.com/special-inc-files.html?file=11
【Anime Overview】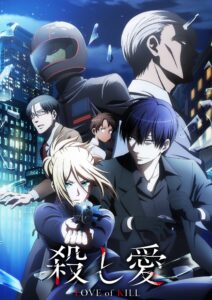 【Broadcasting/Streaming Info】
TV anime broadcasting begins Wednesday, January 12th, 2022
Advanced terrestrial broadcasting and fastest distribution of individual episodes via d Anime Store
<Broadcast information>
TOKYO MX From January 12th, every Wednesday from 24:00
Sun TV From January 13th, every Thursday from 24:00
KBS Kyoto From January 13th, every Thursday from 25:00
BS Nippon Television From January 12th, every Wednesday from 24:00
AT-X From January 13th, every Thursday from 22:30
(Repeat broadcast weekly (Monday) 10: 30- / weekly (Wednesday) 16: 30-)
<Streaming information>
d Anime Store From January 12th, every Wednesday from 23:30
Other sites will release episodes sequentially.
※Note that broadcasting dates and times are subject to change due to broadcasting circumstances.
【INTRODUCTION】
Two hitmen face off against each other at a certain "workplace".
A calm and cool bounty hunter named Chateau meets the mysterious and deadly Ryang-ha.
Chateau and Ryang-ha are supposed to be enemies… but somehow, Ryang-ha takes a liking to Chateau after their encounter and begins to follow her around.
She eventually relents and starts cooperating with Ryang-ha, but is then caught up in a conflict with an organization that's targeting him. This conflict also bears a connection to Chateau's past.
What does Ryang-ha have to gain in approaching Chateau? What is hidden in Chateau's past?
This is a story of twisted suspense around two hitmen that couldn't be a worse match.
A strange and fateful gear is about to turn.
【CAST】
Chateau Dankworth: Saori Onishi
Ryang-ha Song: Hiro Shimono
Euripedes Ritzland: Kenyu Horiuchi
Jim: Kohei Amasaki
Hou: Tomoaki Maeno
Jinon: Ayumu Murase
Nikka: Masakazu Morita
Mifa: Yoko Hikasa
Donny: Hochu Otsuka
Ryang-ha the boy: Toshiki Masuda
【STAFF】
Original: Fe(serialized in "Monthly Comic GENE/KADOKAWA)
Director: Hideaki Oba
Series Composition/Screenplay: Hisao Ayumu
Character Designer: Yoko Sato
Sub Character Designer: Toshimitsu Kobayashi
Chief Animation Director: Yoko Sato/Toshimitsu Kobayashi
Action Animation Director:Yasunori Saiki
3D Prop Design:Tomokazu Sugimura
Art Director:Masaki Mayuzumi
Color Coordination:Aiko Yamagami
Director of Photography:Akane Fushihara
Editing: Kashiko Kimura
Sound Director: Hajime Takakuwa
Sound Effects: Toshiya Wada
Sound Production: Bit grooove promotion Inc.
Music: Kei Yoshikawa
Music Production: TOY'S FACTORY
Music Production in Cooperation with: Miracle Bus Corporation
Opening Theme: Toshiki Masuda "Midnight Dancer"
Ending Theme: Aika Kobayashi "Makoto Period"
Animation Production: Platinumvision
Production: Love of Kill Project
TV Anime Official Site https://love-of-kill.com
Official Twitter @LoveofKill_info(https://twitter.com/LoveofKill_info)/ #LoveofKill
Official TikTok loveofkill_info(https://www.tiktok.com/@loveofkill_info)
(c)2022 Fe/KADOKAWA/LOVE of KILL Production Committee