TV anime SPY×FAMILY episode 25 "First Contact" scene preview article released!
---
(Repotama is an online magazine covering news on everything anime, and we have recently started trying out posting articles in English! If you enjoyed this article, we'd really appreciate it if you'd consider sharing it and following us on Twitter!)
The popular manga SPY×FAMILY (written by Tatsuya Endo) has been serialized via Shueisha's "Shōnen Jump+" since March 2019, and has since won many manga awards.
This time, the scene preview article for episode 25 "First Contact", which first aired December 24 (Sat), has been released.
MISSION:25 "First Contact"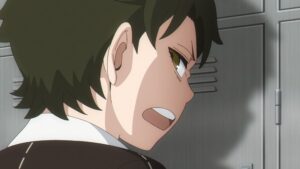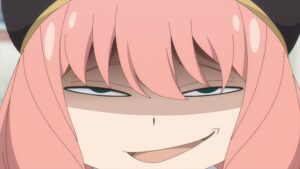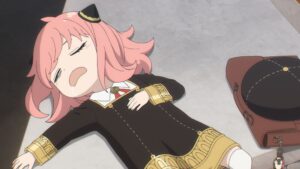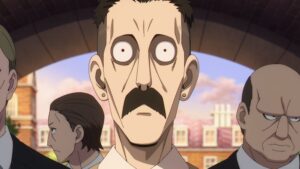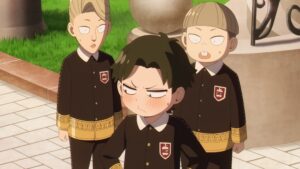 ※Episode synopses will be released once broadcasting has concluded.
Please see the official site for more details!
https://spy-family.net/
【Anime Info】
TV Anime SPY×FAMILY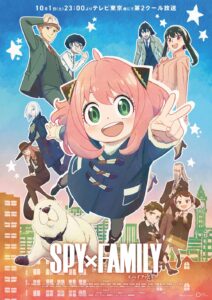 【STORY】
Everyone has a side they can't show to anyone…
This is the era of a fierce information war being fought below the surface by countries around the world.
The East (Ostania) and the West (Westalis) have been engaged in a cold war for over a decade.
An exceptional spy code-named <Twilight> belonging to The Westalian Intelligence Services' Eastern-Focused Division <WISE>, has been tasked with the top-secret mission of spying on Ostania's National Unity Party leader Donovan Desmond, a dangerous individual who threatens the peace between East and West.
This is Operation <Strix>.
The mission parameters are: "Make a family in a week, then infiltrate a social gathering at the prestigious school that Donovan Desmond's sons attend."
<Twilight> must play the role of a psychiatrist named Loid Forger, and start a family.
However, his adopted daughter Anya is a psychic capable of reading minds, and his new wife Yor is a professional assassin!
Because the interests of all three parties are aligned, they begin living together while hiding their true identities from one another.
A series of unexpected events created a temporary family, and now the fate of world peace is in their hands…
【Broadcasting and Streaming Info】
<Broadcast Info>
Broadcasting begins at 23:00 (JST) on October 1 (Sat) via TV Tokyo's networks and others.
TV Tokyo from October 1st, Saturday from 23:00~23:30
TV Osaka from October 1st, Saturday from 23:00~23:30
TV Aichi from October 1st, Saturday from 23:00~23:30
TV Setouchi from October 1st, Saturday from 23:00~23:30
TV Hokkaido from October 1st, Saturday from 23:00~23:30
TVQ Kyushu Broadcasting from October 1st, Saturday from 23:00~23:30
TV Shizuoka from October 3rd, Monday from 24:25~24:55
Niigata Television Network 21 from October 3rd, Monday from 25:50~26:20
Tohoku Broadcasting Company from October 4th, Tuesday from 25:00~25:30
RCC Broadcasting from October 5th, Wednesday from 24:58~25:28
TV Wakayama from October 13th, Thursday from 24:35~25:05
Ryukyu Broadcasting Corporation from October 13th, Thursday from 24:59~25:29
Kumamoto Kenmin TV from October 13th, Thursday from 25:29~25:59
Nagasaki Broadcasting from October 16th, Sunday from 13:00~13:30
TV-U Fukushima from October 21th, Friday from 25:55~26:25
Iwate Broadcasting Company from October 21th, Friday from 25:55~26:25
Miyazaki Broadcasting from October 22th, Saturday from 17:00~17:30
Sakuranbo TV from October 29th, Saturday from 25:15~25:45
Gifu Broadcasting System from October 30th, Sunday from 21:30~22:00
UHF Television Yamanashi from October 30th, Sunday from 24:50~25:20
Biwako Broadcasting from November 6th, Sunday from 25:30~26:00
Asahi Broadcasting Nagano from November 12th, Saturday from 16:00~16:30
Broadcasting System of San-in from November 25th, Friday from 25:55~26:25
BS TV TOKYO from October 2nd, Sunday from 24:35~25:05
<Streaming Info>
Part 1 episodes are being widely distributed across various video streaming platforms
Part 2 episodes begin sequential airing on October 1 (Sat) at 23:30 via various video streaming platforms
【STAFF】
Original Creator: Tatsuya Endo (Serialized in Shueisha "Shonen Jump+")
Director: Kazuhiro Furuhashi
Character Designer: Kazuaki Shimada
Chief Key Animation Supervisor: Kazuaki Shimada, Kyoji Asano
Assistant Director: Takashi Katagiri, Norihito Takahashi, Takahiro Harada
Color Design: Ken Hashimoto
Art Design: Yuho Taniuchi, Tomomi Sugimoto, Kazushige Kanehira
Art Director: Kazuo Nagai, Hisayo Usui
3DCG Director: Kana Imagaki
Camera Director: Akane Fushihara
Assistant Camera Director: Yuya Sakuma
Editor: Akari Saito
Music Producer: (K)NoW_NAME
Sound Director: Shoji Hata
Sound Effects: Noriko Izumo
Production: WIT STUDIO×CloverWorks
【CAST】
Loid Forger: Takuya Eguchi
Anya Forger: Atsumi Tanezaki
Yor Forger: Saori Hayami
Franky Franklin: Hiroyuki Yoshino
Sylvia Sherwood: Yuko Kaida
Henry Henderson: Kazuhiro Yamaji
Yuri Briar: Kensho Ono
Damian Desmond: Natsumi Fujiwara
Becky Blackbell: Emiri Kato
【Original Work Info】
【Original Comic】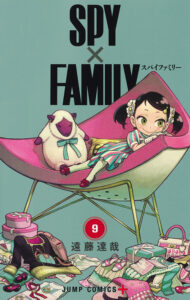 Total sales of the original comic have exceeded 25 million copies!
SPY×FAMILY comic volumes 1~10 now on sale!
Publisher: Shueisha / Serialized in manga app "Jump+" / New releases every other Monday・First-read is free
■ "Jump+" : https://shonenjumpplus.com/
【Official Guidebook】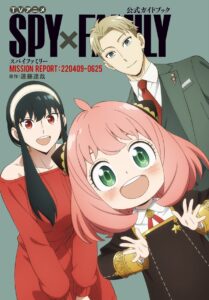 TV anime SPY×FAMILY Official Guidebook MISSION REPORT:220409-0625
Focused on looking back on the charm of Part 1 of the anime, an official guidebook is now on sale!
Price with tax: 1,980 yen (published by Shueisha)
■Official Site: https://spy-family.net/
■Official Twitter: https://twitter.com/spyfamily_anime #SPY_FAMILY #SPYFAMILY
【Part 2 Teaser PV】
https://youtu.be/WFVY88Urzuc

(c)Tatsuya Endo/Shueisha・SPY×FAMILY Production Committee