A fierce battle takes place between Hizuru and Karikiri! TV anime Summer Time Rendering episode 20 synopsis, scene previews and staff information released!
---
(Repotama is an online magazine covering news on everything anime, and we have recently started trying out posting articles in English! If you enjoyed this article, we'd really appreciate it if you'd consider sharing it and following us on Twitter!)
Part 2 of TV anime Summer Time Rendering began airing in July 2022.
With the original comic by Yasuki Tanaka and serialized in "Shōnen Jump+", this is a popular series with over 150 million cumulative views in total. The series has been rapidly gaining attention, and in March 2022, the heroine Ushio Kofune was appointed as an "Anime Tourism Ambassador" for Wakayama City.
This time, the synopsis, scene previews and staff information for the 20th episode "All is (not) lost.", first airing on August 25 (Thurs), have been released.
Additionally, a commemorative present campaign for an autographed script was started just before episode 20 first aired! (Please note: applications from outside Japan are currently unavailable).
【Episode 20 "All is (not) lost."】
A fierce battle takes place between Hizuru and Karikiri. Rosencrantz and Guildenstern, under the control of Tokiko, also join the fight and things heat up even more.
At the same time, Shinpei and Mio's "shadows" make their way to the other Karikiri.
Mio's "shadow" stabs Shidehiko to death without hesitation, but soon after they reposition due to a sign from the "shadows", Tokiko is found on the brink of death.
Tokiko says she was saved by Hizuru and Nezu, and pleads with Shinpei to get to Hizuru and the others as soon as possible. However…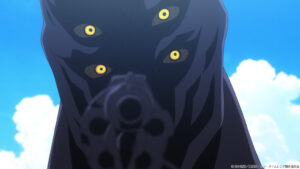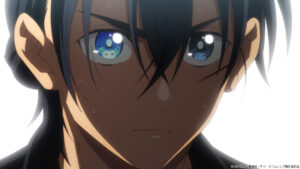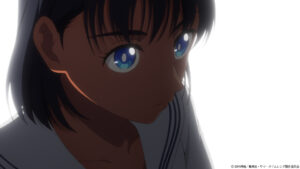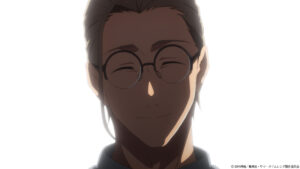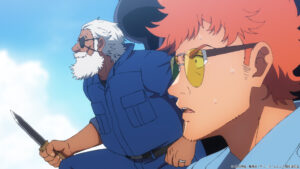 【Staff】
Scenario: Hiroshi Seko Storyboard: Miyuki Sugawara Unit Director: Yuu Harima
Chief Key Animation Supervisors: Miki Matsumoto, Hiroaki Karasu, Haruhito Takada, Miyuki Sugawara
【Script Signed by Youko Hikasa (voice of Hizuru) Present Campaign】
(Please note: Applications from outside Japan are currently unavailable)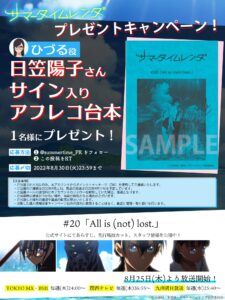 In commemoration of the broadcast of episode 20 "All is (not) lost.", a present campaign has begun!
One person who follows the anime's official twitter (@summertime_PR) and retweets the campaign tweet will be chosen at random and presented with a "#20 dubbing script signed by Youko Hikasa, voice of Hizuru".
Please see the anime's official Twitter for details! (Please note that the account is operated in Japanese)
⇒ https://twitter.com/summertime_PR
【Anime Overview】
TV Anime「Summer Time Rendering」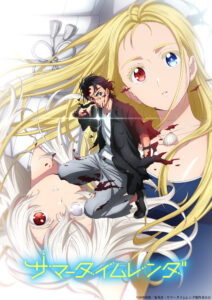 "Ushio is dead…"
After hearing the news of his childhood friend Ushio Kofune's death,
Shinpei Ajiro returns to his hometown of Wakayama City, Hitogashima for the first time in two years.
He reunites with his family and friends, the funeral is held shortly thereafter.
However, his best friend Sou Hishigata tells Shinpei that "Something seems off about Ushio's death, and it's possible that she was murdered."
The following day, an incident took place when an entire family in the neighborhood disappeared all at once.
At the same time, Shinpei also hears about an ominous rumor.
"Anyone who sees a 'shadow' that looks just like themself is doomed to die. The shadow will kill you…!"
On top of that, Ushio's younger sister Mio even said "My sister saw a shadow 3 days before she died." 
On a small, summery remote island in the Kitan Strait, this large-scale science-fiction story begins…!
【Broadcasting・Streaming Information】
Broadcasting and streaming since April 2022! The entire story will be covered in two parts and 25 episodes!
【TV Broadcasting】
TOKYO MX・BS11: Every Thursday from 24:00~
Kansai TV: Every Thursday from 26:55~
Kyushu Asahi Broadcasting: Every Wednesday from 25:40~
NBC Nagasaki Broadcasting: every Saturday from 25:28~
Animax: Every Saturday from 20:00~
J:Tele : Every Monday from 25:00~
【Streaming】
Unlimited viewing of all episodes available exclusively via Disney Plus! Streaming available worldwide via Disney.
Missed episodes of TVer available for streaming for 1 week.
※Broadcast and delivery dates and times are subject to change without notice.
※Distribution via Disney excludes mainland China.
【STAFF】
Original Creator: Yasuki Tanaka (Shueisha JUMP COMICS)
Director: Ayumu Watanabe
Series Composition/Scenario: Hiroshi Seko
Character Designer: Miki Matsumoto
Sub Designer: Hiroaki Karasu
Assistant Director: Satoshi Nakano
Art Director: Anna Akasaka, Yuuki Hatakeyama
Art Design: Shuhei Tada
Color Design: Yuki Akimoto
Camera Director: Shunya Kimura
Editor: Toshihiko Kojima
Music: Keiichi Okabe, Ryuuichi Takada, Keigo Hoahi
Music Production Cooperation: MONACA
Sound Director: Kisuke Koizumi
Animation Producer: Hiroaki Kojima
Animation Production: OLM
Production: Shogakukan-Shueisha Productions
【CAST】
Shinpei Ajiro: Natsuki Hanae
Ushio Kofune: Anna Nagase
Mio Kofune: Saho Shirasu
Hizuru Minakata: Youko Hikasa
Ginjirou Nezu: Jin Urayama
Sou Hishigata: Kenshou Ono
Tokiko Hishigata: Maki Kawase
Seidou Hishigata: Akio Otsuka
Aran Kofune: Tesshou Genda
Tetsu Totsumura: Youji Ueda
Shiori Kobayakawa: Rie Kugimiya
Masahito Karikiri: Katsuyuki Konishi
Haine: Misaki Kuno
Ryuunosuke Minakata: Yuuko Sanpei
【MUSIC】
2nd Opening Theme: Asaka "Natsuyume Noisy"
2nd Ending Theme: Riria. "Shitsuren Song Takusan Kiite Naite Bakari no Watashi wa Mou"
■Official Webite https://summertime-anime.com/
■Twitter https://twitter.com/summertime_PR(Recommended hashtags: #SummerTimeRendering)
【Original Work Info】
『Summer Time Rendering』
Author: Yasuki Tanaka (Shueisha JUMP COMICS)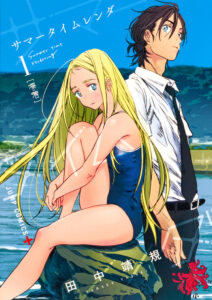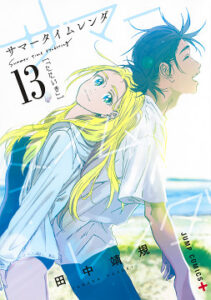 All 13 volumes are on sale!
Also being distributed via "Jump+"!
▽Volumes #001~#003 are available via "Jump+" for free!
https://shonenjumpplus.com/episode/13932016480029133982
(c)Yasuki Tanaka/Shueisha・Summer Time Rendering Production Committee