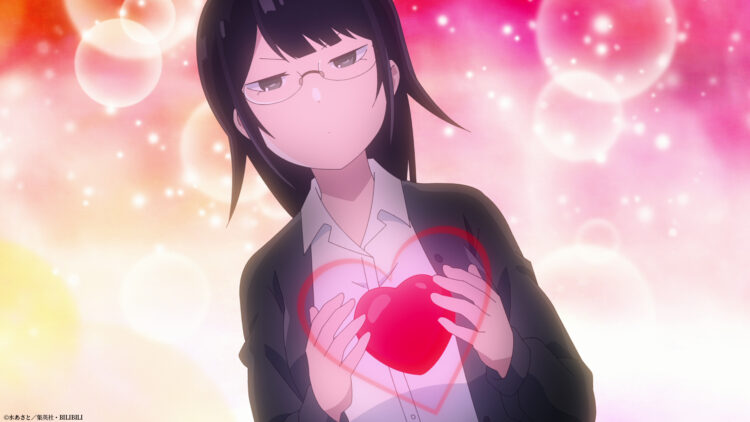 "It's too much." TV anime Aharen-san wa Hakarenai Episode 4 synopsis / scene visuals released!
---
(Repotama is an online magazine covering news on everything anime, and we have recently started trying out posting articles in English! If you enjoyed this article, we'd really appreciate it if you'd consider sharing it and following us on Twitter!)
Aharen-san wa Hakarenai has received more than 130 million views on Jump+ and its cumulative circulation has surpassed 1.1 million.
The synopsis and scene photos from the 4th episode, which first aired on April 22 (Fri), have been released.
Episode 4 "Isn't That Overdoing It?"
"It's a little scary, but I feel weak for some reason," says Tobaru-sensei.
That same Tobaru-sensei found herself concerned with the "flirting" between Aharen-san and Raido-kun during class.
Just when she thought she'd warn them, she notices something and is shocked…
"It's too much." The battle with Tobaru-sensei begins…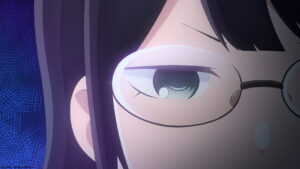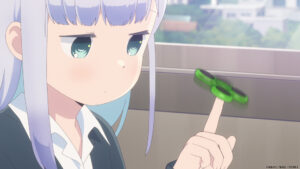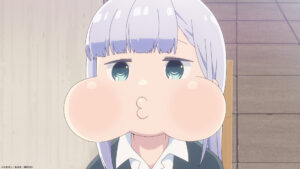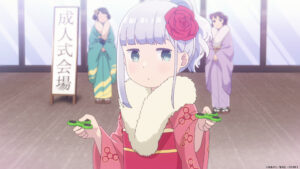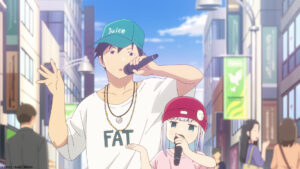 【Anime Overview】
TV anime 『Aharen-san wa Hakarenai』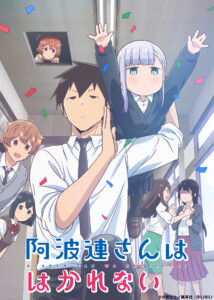 ◆Introduction
Reina Aharen is a small and quiet girl. She isn't good at measuring the distance between people.
Raido-kun sits next to her, and he acquired a sense of the distance between him and her.
One day, Raido-kun picked up an eraser that she dropped, and suddenly the distance between them closed!?
"Too far" and "too close". Aharen-san is an unpredictable girl.
In multiple ways, it seems that she maintains an "immeasurable" closeness? Their story in this love comedy begins here!!
◆Broadcasting Info
Beginning April 1 (Fri), airing via MBS/TBS/BS-TBS "Animeism" programming block
TBS from April 1st, every Friday from 26:25-
MBS from April 1st, every Friday from 26:25-
BS-TBS from April 1st, every Friday from 27:00-
AT-X from April 4th, every Monday from 23:30-
Repeat Broadcasts: every Wednesday from 11:30- / every Friday from 17:30-
◆Radio Information
・"TV anime 『Aharen-san wa Hakarenai』Hakarenai Radio"
Broadcasting via internet radio station <Onsen> from March 31 on every Thursday
◆Staff Information
Original: Asato Mizu (serialized in Shueisha "Shonen Jump+")
General Director: Yasutaka Yamamoto
Director: Tomoe Makino
Series Composition: Takawo Yoshioka
Scenario: Takawo Yoshioka, Ayumu Hiao, Kotsukotsu
Character Designer: Yuko Yahiro
Chief Animation Director: Yuko Yahiro, Tomoko Iwasa, Chie Mishima, Yuki Fukuchi
Art Director: Kenichi Kurata(Baku Production)
Color Coordination: Chiharu Tanaka
Director of Photography: Kazuya Iwai (Studio Shamrock)
Special Effects: Minori Kimura (Studio Shamrock)
Editor: Kiyomi Yamada (editz)
Sound Director: Nobuyuki Abe
Music: Satoru Kousaki & MONACA
Animation Production: FelixFilm
Executive Producer: Kouichirou Natsume
Produce: Ryo Aizawa
Production: bilibili
◆Cast
Reina Aharen: Inori Minase
Raido: Takuma Terashima
Mitsuki Ohshiro: M・A・O
Ishikawa: Tetsuya Kakihara
Hanako Sato: Tomori Kusunoki
Tobaru-sensei: Kana Hanazawa
Raido-imouto: Rika Nagae
Miyahira-sensei: Yurie Kozakai
Futaba : Maria Sashide
Atsushi: Natsumi Fujiwara
◆Theme Song Info
Opening Theme: TrySail "Hanarenai Kyori"
Ending Theme: Hakoniwalily "Kyorikan"
◆WEB
Official Site: https://aharen-pr.com/
Official Twitter: @aharen_pr
Recommended Hashtag #Aharensan
◆Original Work Information
"Aharen-san wa Hakarenai" by Asato Mizu
・serialization via Shonen Jump+
https://shonenjumpplus.com/episode/13932016480028799982
・Jump Comics 1-13 volumes are on sale!
(c)Asato Mizu/Shueisha・BILIBILI