Yoh and his friends have yet to surrender all hope… TV anime SHAMAN KING final episode synopsis and scene preview released!
---
(Repotama is an online magazine covering news on everything anime, and we have recently started trying out posting articles in English! If you enjoyed this article, we'd really appreciate it if you'd consider sharing it and following us on Twitter!)
The TV anime Shaman King began airing on TV Tokyo in April 2021.
This time, the synopsis & scene preview of the final episode "SHAMAN KING GOD END", first airing on April 21 (Thurs), have been released.
Final Episode (52) "SHAMAN KING GOD END"
Finally becoming the Shaman King, Hao ascends into godhood.
Against his overwhelming might, one by one, everyone falls before him.
Even with the destruction of mankind rapidly approaching, Yoh and his friends are still connected with the spirits, and have not yet surrendered all hope…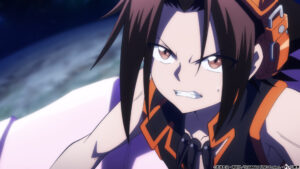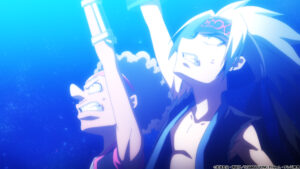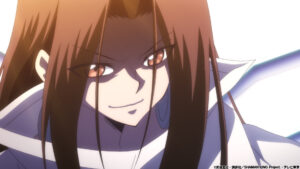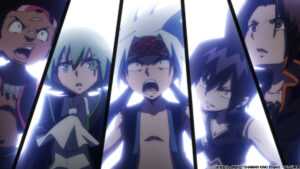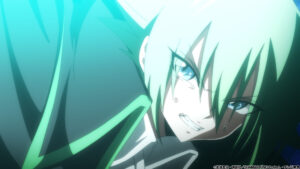 【Physical Media Information】
Blu-ray BOX 4 First Press Limited Edition
Scheduled to be released May 25, 2022 (Wed)!
Product number: KIZX-90465〜9
Price: 27,500円
【Recorded Content 2 Blu-ray discs + 3 CDs】
Episodes 40~52
【Included Extras】
◆Specially-drawn and Framed Character Fine Mat
◆Special CD
・Yuuki Hayashi 「SHAMAN KING」Original Soundtrack Collection ②
・Character Song Collection
<Songs Included>
01.「Courage Soul」Yoh Asakura
02.「Courage Soul TV size version」Yoh Asakura
03.「Faust Love」Johann Faust VIII
04.「JOH!Butsu~SANKIEMON~ -Nikei-」BōZ
05.「Chimi・Chimi MORYO -Nikei-」BōZ
06.「Chimi・Chimi MORYO -Nikei- Remix」BōZ
07.「BOB LOVE」BOB
08.「Ringo Uramiuta」Awaya Ringo
09.「Kyoyama Levoir」Megumi Hayashibara
10.「Patch Song」
11.「Hunbari no Uta」
12.「Nottare Tamamikoshi」Tamao Tamamura
13.「Haru wo matsu」Damuko(Tamiko Kurobe)
14.「Soul salvation 〜Flowering period〜」Megumi Hayashibara
◆Booklet
・Special Interviews
<Included Interviews>
01. Yoko Hikasa (voice of Yoh Asakura) ✕ Megumi Hayashibara (voice of Anna Kyoyama)
02. Yoko Hikasa (voice of Yoh Asakura) ✕ Minami Takayama (voice of Hao)
03. Jouji Furuta (Director) ✕ Shouji Yonemura (Series Composition)
Other interviews also included
◆Three-sided BOX
◆Digipak case
※See the website for more extras!
https://shamanking-project.com/bd
【Anime Overview】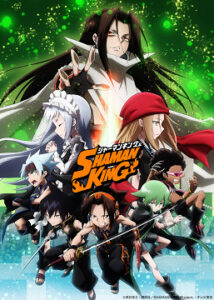 『SHAMAN KING』
The king of the stars who rules over all. Those known as "Shamans", who are able to interact with gods and spirits, compete to become the Shaman King in the Shaman Fight, a tournament which takes place once every 500 years.
One of those shamans, a boy named Yoh Asakura, sets out to become the Shaman King in a completely new anime.
◆ Broadcasting/Streaming Info
TV anime airing from April 2021
6 TV Tokyo networks every Sunday from 5:55pm
BS TV Tokyo every Thursday 12:30am
AT-X every Friday from 8:30pm
(Repeat airings: Every Tuesday from 8:30am, every Thursday from 2:30pm
Airing on Biwako Broadcasting every Sunday after midnight at 2:00am from July 11
※The broadcast date is subject to change.
Priority streaming on Netflix every Thursday at 7pm, then streamed to various other services
◆ Radio Info
「Radio『SHAMAN KING』"Kotodama Mode"」now broadcasting
Broadcasting via Nippon Cultural Broadcasting 「Cho! A&G+」 every Wednesday evening from 5:00 to 5:30pm
◆ Staff
Director: Jouji Furuta
Series Composition: Shouji Yonemura
Character Design: Satohiko Sano
Prop Design: Yuji Shibata
Art Director: Jinya Kimura
Art design: Masaaki Kawaguchi/Jinya Kimura/Rei Kato
Color design: Natsuko Otsuka
Director of Photography: Teruyuki Kawase
Editing: Kumiko Sakamoto
Music: Yuuki Hayashi
Sound Director: Masafumi Mima
Music Production: King Records
Animation Production: Bridge
◆ Cast
Yoh Asakura: Yoko Hikasa
Amidamaru: Katsuyuki Konishi
Manta Oyamada: Inuko Inuyama
Anna Kyoyama: Megumi Hayashibara
Tao Ren: Romi Park
Bason: Kousuke Takaguchi
Ryunosuke Umemiya: Masahiko Tanaka
Tokagero: Wataru Takagi
Horohoro: Yuji Ueda
Kororo: Megumi Nakajima
Johann Faust VIII: Takehito Koyasu
Lyserg Diethel: Yoko Soumi
Chocolove McDonell: Motoko Kumai
Pascal Avaf: Eri Kitamura
Tamao Tamamura: Nana Mizuki
Ponchi: Takamu Miyazono
Konchi: Noriaki Kanze
Pirika: Rina Hidaka
Iron Maiden Jeanne: Yui Horie
Marco: Yuichi Nakamura
Luchist: Kenichiro Matsuda
Opacho: Megumi Hayashibara
Namari: Shohei Kajikawa
Bron: Jiro Saito
Magna: Satoshi Yamaguchi
Radim: Yasuhiro Mamiya
Kalim: Eiji Hanawa
Renim: Akihiro Tajima
Nichrom: Noriaki Kanze
Thalim:Kouji Okino
Silva: Hikaru Midorikawa
Rutherfor: Hekiru Shiina
Goldova: Reiko Suzuki
Satie: Kotono Mitsuishi
Hao: Minami Takayama
◆TV Anime Official Site
https://shamanking-project.com/
◆TV Anime Official Twitter
https://twitter.com/SHAMANKING_PR
(c) Hiroyuki Takei ・ Kodansha / SHAMAN KING Project. ・ TV TOKYO