TV anime "Love of Kill" official relay interview #10 released, along with the Episode 10 Case File
---
(Repotama is an online magazine covering news on everything anime, and we have recently started trying out posting articles in English! If you enjoyed this article, we'd really appreciate it if you'd consider sharing it and following us on Twitter!)
The popular manga "Love of Kill" (author: Fe) is a warped and suspenseful story interwoven with the lives of professional hitmen.
This series is being serialized in Monthly Comic Gene, has published up to 11 volumes to date and has exceeded 750,000 copies sold in total (as of December 2021, including electronic sales). Also, after the release of the drama CD, an anime adaptation began broadcasting on TV and has quickly garnered attention.
This time, the Official Interview #10 as well as the episode 10 case file have been released.
【Official Interview #10 "Being careful about the 'madness' on the outside and 'coolness' on the inside"】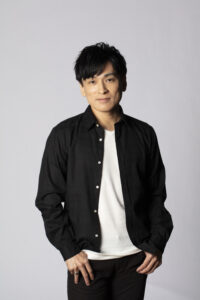 Voice of Nikka: Masakazu Morita
――What was your first impression of the original work?
Masakazu Morita: At first, it struck me as a dark story… For example, I thought it would be more akin to The Bourne Identity as a suspenseful action story, and I mistook the meaning of the (Japanese) title, thinking it was about killing each other as opposed to having something to do with love. But then I realized "love" was in the title (laughs). I liked how the story features a human relationship between Ryang-ha and Chateau and not just a story about murderous hitmen.
――What kind of character did you think Nikka would be?
Morita: Usually somewhat short-tempered characters end up being important, but they're usually marked for death at the beginning of the story, right?
――That's common, yes (laughs)
Morita: I figured that was who Nikka was, and I thought "Well, I've already lost" (laughs) but Nikka's an important character for helping to expand the main story with his role in a side story. I really like being able to play Nikka in this way. Also, I think it's interesting how much of a gap there is between who he appears to be and who he is on the inside.
――Meaning?
Morita: He openly displays lots of piercings and appears to be a slippery character that's hard to figure out, but if you listen to his monologues you can see he analyzes the world around him in a calm way. It's usually the opposite, right? Usually people show off their calm and collected selves to the world while hiding the madness within, but Nikka reverses this in how he goes through life. I think his unsettling nature is what makes him so attractive as a character, so I've tried to play him while paying attention to his outer madness and inner coolness.
――That's true, the other characters are quite the opposite.
Morita: That's correct. All of the others are acting calm when going around doing crazy things like killing each other. I figured that Nikka, being the one who bucks that trend, might play a role in showing off the insanity of the others depicted in this story.
――Have you tried to be conscious of anything else while playing as Nikka?
Morita: Love of Kill has a lot of lines spoken by characters that aren't on-screen when speaking. We can really play freely with our voice acting here, so I try to enthusiastically perform without worry and give the most natural impression of Nikka's character.
――Are you talking about ad-libbing?
Morita: It's not a very obvious ad-libbing situation, but more of a situation where you grunt or breathe in before a line, or put a bit of a laugh into something spoken or otherwise give the line a bit more personality than it would otherwise have. I wanted to add in a little bit of dialogue that wasn't in the script. The story is a little colored-outside-the-lines as it is, so I try to add in some of that nuance with my acting.
――In the 8th episode there's a scene where you interact with Ryang-ha in a car. How was that?
Morita: I'm a big fan of locked-room performances. Speaking of an older film, 12 Angry Men (an American movie set in a court) is a movie I love for that reason. In episode 8, a psychological negotiation takes place in a car, which has less space than most places where you cannot easily move away or escape. That was the most interesting scene for me. It's also a scene where you can really get a sense of how Nikka is, so I played him with as many ups and downs as a roller coaster.
――That's true, the difference in energy levels between the two was massive.
Morita: It was like a roller coaster that splits the parts in the sun and in the shade, and eventually the two sections become so similar they overlap with each other. I wanted to perform in that kind of fashion.
――Nikka's attentive expression was also shown off very clearly.
Morita: It was fun jabbing at Ryang-ha to analyze him. He really stared into his soul. I think the most interesting part was when he handed a hand towel to the injured Ryang-ha.
――He just suddenly offered it to him out of nowhere (laughs)
Morita: I was surprised that he had such a thing on him to begin with. (laughs) He mentioned how he didn't want his car to get dirty, so maybe he's just a bit of a clean-freak. It's probably always in his car, and he's probably got an ironed handkerchief in his pocket too… That's what I suspected anyway.
――Episode 9 also has a scene where you face off with Ryang-ha.
Morita: If you only look at episode 9, it looks like Nikka just wants to fight Ryang-ha and that's it. But that by itself just makes Nikka seem like a person who simply likes violence and killing, and from what I can tell in Nikka's monologues I don't think he's that sort of person.
Of course, he doubtless cares about how strong he is. With Ryang-ha making an appearance he can finally test out his abilities. I don't think the scene goes without that feeling. When Ryang-ha strikes him he grins as if finding prey, and even when he hits back it looks like he's enjoying the chance to fight like this.
――But that's not the end of it.
Morita: Correct. I was really drawn to how he decided to let the situation pass with Ryang-ha. Of course, he'd be ostracized by Donny and the others from that organization if they found out, but since Nikka is a clever one I wonder whether he had a special reason for doing that.
――In episode 10, Nikka said "I'm going to bring down Ryang-ha Song."
Morita: That's right. Why did he do that? I think once you understand his actions you'll have a deeper understanding of Nikka himself.
――What are your impressions of Donny and his organization?
Morita: It's beautiful and well-organized and Donny himself is intelligent, but his actions are messed up. I think he makes a good contrast with Nikka. I think that Donny and his organization would itself be enough for a full story.
――There are only a few episodes left to air, but please tell us what to look forward to.
Morita: There's a certain melody and rhythm to Ryang-ha and Chateau, and the same could be said for the members of Donny's organization, and the flow of the story is aimed at making everything come together in a big way so please look forward to this. The flow is simple. The important parts come together without adding extra fluff, so I hope everyone enjoys it.
――Thank you very much. We've been asking this in every interview, but borrowing a word from the title, what's something that you "Love", Morita-san?
Morita: Motorcycles and cameras. I came to the studio today in a Super Cub today. I also have a 1600cc bike that I've been riding for 23 years. I also have over 200 film cameras, and even more lenses.
――Over 200!
Morita: Yes, vintage ones from about 60 to 70 years ago, and going back as far as 88 years.
――Actually, in the relay Q&A, I received a question about cameras from our previous guest, Yoko Hikasa. She asked "It looks like you like photos, but what do you like about taking them?"
Morita: Speaking about classic cameras, the precision of the machine is spectacular. Without using any batteries, the machinery can hit 1/1000th of a second using only springs and gears. I think you can get a sense for the wisdom and skill of people from the past through this. Also, it can be used as though it were brand-new even after 88 years have passed. Something like this can only be called romance at this point.
The other thing I like is how they have a story to them. I don't know if these cameras that were made decades ago were used by just one person or had fallen into the hands of many over the years, but they were created long before I was born and somebody, somewhere took a picture of the world in that place in time. When I received it, I took a snapshot of the light and air of the Reiwa era. It's just like a time-machine, isn't it? Most of all, I like how every camera has a story to it.
――History is carved into each and every one of them.
Morita: I've actually seen thousands of cameras up close, so I have a good understanding of how they've been handled by a single scratch on their surface. Like, this one was used by a person in the press because of damage in this area, or there's a scratch here from taking photos of the night sky, etc. Depending on how you use a camera, its surface wear will be unique, so it's fun taking a look at that.
【FILE 10 "HELP" Case File Update】
Info on each case from the story is summarized here.
Please take a look after watching. (Note: Website in Japanese)
Case File #10
https://love-of-kill.com/special-inc-files.html?file=10
【Anime Overview】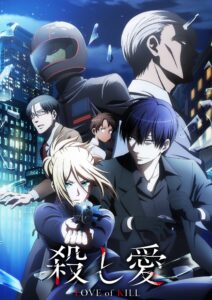 【Broadcasting/Streaming Info】
TV anime broadcasting begins Wednesday, January 12th, 2022
Advanced terrestrial broadcasting and fastest distribution of individual episodes via d Anime Store
<Broadcast information>
TOKYO MX From January 12th, every Wednesday from 24:00
Sun TV From January 13th, every Thursday from 24:00
KBS Kyoto From January 13th, every Thursday from 25:00
BS Nippon Television From January 12th, every Wednesday from 24:00
AT-X From January 13th, every Thursday from 22:30
(Repeat broadcast weekly (Monday) 10: 30- / weekly (Wednesday) 16: 30-)
<Streaming information>
d Anime Store From January 12th, every Wednesday from 23:30
Other sites will release episodes sequentially.
※Note that broadcasting dates and times are subject to change due to broadcasting circumstances.
【INTRODUCTION】
Two hitmen face off against each other at a certain "workplace".
A calm and cool bounty hunter named Chateau meets the mysterious and deadly Ryang-ha.
Chateau and Ryang-ha are supposed to be enemies… but somehow, Ryang-ha takes a liking to Chateau after their encounter and begins to follow her around.
She eventually relents and starts cooperating with Ryang-ha, but is then caught up in a conflict with an organization that's targeting him. This conflict also bears a connection to Chateau's past.
What does Ryang-ha have to gain in approaching Chateau? What is hidden in Chateau's past?
This is a story of twisted suspense around two hitmen that couldn't be a worse match.
A strange and fateful gear is about to turn.
【CAST】
Chateau Dankworth: Saori Onishi
Ryang-ha Song: Hiro Shimono
Euripedes Ritzland: Kenyu Horiuchi
Jim: Kohei Amasaki
Hou: Tomoaki Maeno
Jinon: Ayumu Murase
Nikka: Masakazu Morita
Mifa: Yoko Hikasa
Donny: Hochu Otsuka
【STAFF】
Original: Fe(serialized in "Monthly Comic GENE/KADOKAWA)
Director: Hideaki Oba
Series Composition/Screenplay: Hisao Ayumu
Character Designer: Yoko Sato
Sub Character Designer: Toshimitsu Kobayashi
Chief Animation Director: Yoko Sato/Toshimitsu Kobayashi
Action Animation Director:Yasunori Saiki
3D Prop Design:Tomokazu Sugimura
Art Director:Masaki Mayuzumi
Color Coordination:Aiko Yamagami
Director of Photography:Akane Fushihara
Editing: Kashiko Kimura
Sound Director: Hajime Takakuwa
Sound Effects: Toshiya Wada
Sound Production: Bit grooove promotion Inc.
Music: Kei Yoshikawa
Music Production: TOY'S FACTORY
Music Production in Cooperation with: Miracle Bus Corporation
Opening Theme: Toshiki Masuda "Midnight Dancer"
Ending Theme: Aika Kobayashi "Makoto Period"
Animation Production: Platinumvision
Production: Love of Kill Project
TV Anime Official Site https://love-of-kill.com
Official Twitter @LoveofKill_info(https://twitter.com/LoveofKill_info)/ #LoveofKill
Official TikTok loveofkill_info(https://www.tiktok.com/@loveofkill_info)
(c)2022 Fe/KADOKAWA/LOVE of KILL Production Committee