A cyber-battle fantasy centered on the survival of mankind! Cyber Sentai Last Angels SP STAGE 3 2ND OPERATION" interview with Mizuki Hasegawa, voice of Hotaru
---
(Repotama is an online magazine covering news on everything anime, and we have recently started trying out posting articles in English! If you enjoyed this article, we'd really appreciate it if you'd consider sharing it and following us on Twitter!)
"Cyber Sentai Last Angels" is a large-scale mixed media project filled with brilliant voice talent. Following the 25th anniversary of the original Cyber Sentai Voogie's Angel by Aoi Takeuchi, this is a reboot project with a completely new story and new characters set in the same world.
Coming after the release of "Cyber Sentai Last Angels SP STAGE 1 Angels of the Light" in March 2021 and "SP STAGE 2 Character Song Collection" released in April of the same year, the third CD will finally be released on March 2nd (Wed), 2022! Fighters known as the "Last Angels" (hereafter referred to as "Angels") fight in a desperate battle that will determine the survival of mankind.
Additionally, Lav (voiced by Ayana Taketatsu) & Midi (voiced by Sakura Tange) perform a duet in the new ED theme "Invisible Link", available via digital distribution starting February 16 (Wed). The two singing voices beautifully express the nature of their world in this story.
This time, we got a chance to talk to Mizuki Hasegawa, the voice of the Last Angels' member Hotaru.
―How did you feel when you first heard there would be a sequel?
Mizuki Hasegawa: I was overjoyed at the thought of being able to play Hotaru-chan and see all the other Angels again!
―Please give us your thoughts post-recording.
Hasegawa: I did my best to give difficult, technical explanations like Midi (played by Sakura Tange) does so often, in order to do Hotaru-chan justice in my performance. There were a lot of technical terms and long lines, so I thought again to myself "Tange-san is amazing!"
―Could you introduce your character again?
Hasegawa: Hotaru-chan is the youngest member on the team and is a very thoughtful and deliberate girl. She mainly provides logistical support for the other members, as well as research and combat support.
―Has any character caught your attention in particular this time?
Hasegawa: Nikki (played by Aya Uchida) is one character I really like for her constantly bright attitude, but Jiggy (played by Sumire Uesaka) really stood out for just being so cool.
Although they're enemy characters, I'm also worried about the future of Alice (played by Mao Minamisawa) and Oz (played by Haruka Sakurai).
―I think there's a lot of battle scenes this time, but were you conscious of anything in particular when performing?
Hasegawa: Hotaru-chan is faced with the serious task of explaining the current situation to Lav-chan (played by Ayana Taketatsu) and the others piece-by-piece in battle. So I decided to make this responsibility that she carries the most important thing for me in my performance.
―Please give us a highlight from the story this time.
Hasegawa: In the previous series, Hotaru-chan didn't get a lot of opportunities to chat with the other members of the Angels, but this time she gets to talk with them a lot. I hope you'll enjoy the story while thinking about what kind of dialogue they might have.
―In this story, humanity is threatened with annihilation from the existence of the supermassive black hole bomb "Googolplex". What would you do if Earth were in the same situation?
Hasegawa: Maybe people similar to the Angels would come to help us…? I'd like to enjoy some delicious food with my family while holding onto that faint hope. (laughs)
―Please give us a final message.
Hasegawa: I think fans of this series will feel like "I was waiting for this!" when they check it out. If you are new to Last Angels, please give a listen to Cyber Sentai Last Angels SP STAGE 1 as well as the character song CD. I want to see these girls "move" a lot, so please continue your support of the "Angels"!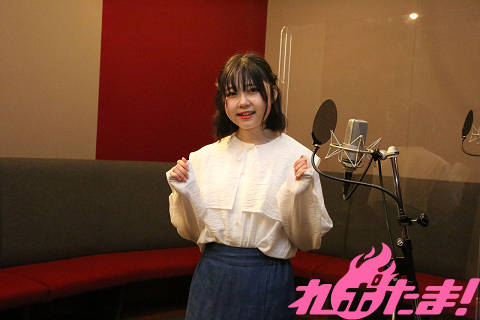 <Interviewer / Photos / Dandy Saeki・Article wording (editing) by Repotama! editorial department>
【Event Overview】
"『Cyber Sentai Last Angels SP STAGE 3 2ND OPERATION』 Release Commemorative Sofmap PassMarket CD Purchaser-only Streamed Talk Event"
Date and Time: March 13 (Sun) from 17:00~ (planned duration of about 1 hour)
Performers: Ayana Taketatsu・Sakura Tange
MC: Hisanori Yoshida
Assistant MC: Mizuki Hasegawa
【Digital Distribution Overview】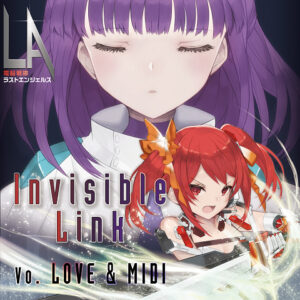 "Cyber Sentai Last Angels" New ED Theme Song
"Invisible Link"
Song: Lav (cv. Ayana Taketatsu) & Midi the Girl (cv. Sakura Tange)
Digital Single now on sale!
【Overview】
"Cyber Sentai Last Angels SP STAGE 3 -2ND OPERATION-"
On sale March 2, 2022 (Wed)
<Disc1: Voice drama CD>
Cyber Sentai Last Angels 2ND OPERATION
<Disc2: Single & Voice Actress Comment CD>
"Cyber Sentai Last Angels" New ED Theme Song
1. "Invisible Link"
Song: Lav (cv. Ayana Taketatsu) & Midi the Girl (cv. Sakura Tange)
2. Invisible Link (Instrumental)
<Voice actor comments>
3. Lav: Ayana Taketatsu
4. Jiggy: Sumire Uesaka
5. Grace: Kana Hanazawa
6. Nikki: Aya Uchida
7. Hotaru: Mizuki Hasegawa
8. Midi: Sakura Tange
9. Teddy: Yumi Touma
10. Meyer: Nobuyuki Hiyama
11. Alice & Oz: Mao Minamisawa & Haruka Sakurai
☆Purchase Bonuses☆
1. Sofmap Limited Purchase Bonus: Ticket for Online Stream Event Featuring Ayana Taketatsu and Sakura Tange
2. Retailer Limited Purchase Bonus: metal Badge (6 Types of SD characters randomly distributed)
※Target Retailers: Animate, Gamers, Toranoana, Amazon
Price: 1,980 yen (tax included)
Product Number: RKPS-1005~1006
Publisher: Sparkiss Records
【LA (Last Angels) Information】
Based on the original works created by Aoi Takeuchi "Cyber Sentai Voogie's Angel" and "Fushigi Koubou Syndrome" and the character design done by the up-and-coming illustrator RAYVON.
The main cast includes Ayana Taketatsu, Sumire Uesaka, Kana Hanazawa, Aya Uchida, Mizuki Hasegawa, Sakura Tange. The cast for sub characters includes Yumi Touma and Nobuyuki Hiyama, among others. Various forms of content are currently being produced.
【Story and Highlights】
The year is 455 under the Neo-Gregorian calendar, and only two humans remain in the world.
The humans once held the reins as Earth's master, before the Arishia aliens began to move into human society and eventually take it over.
Following a brutal 100-year battle, the two species decided to coexist and signed a nonaggression treaty. It was intended to prevent any foolish behavior that could destroy their own shared star…
However, another 150 years have now passed. Following the resurrection of the strategic system "Teddy the Boy", known for its history in the previous war, mankind is once again on the brink of survival.
Teddy the Boy's cyberattack on the Earth United Military's military supercomputer "Byron" caused it to go on a rampage and deal incalculable damage to humanity, but the Cybernoid Project LA1 Team (Lav, Jiggy, Grace, Nikki, Hotaru, Midi) were successful in overcoming the threat through an intense battle. Once again, fleeting peace returned.
This sequel, with "Family" as its main theme, depicts the bonds between the Angels.
Lav approaches Midi to find out where her parents have gone. Nikki thinks about her younger brother in Aria, and Hotaru thinks of her father, the king of Aria. The complex feelings of Grace and Jiggy are also displayed, two members who don't know their parents…
However, Teddy makes another appearance before humanity, and the countdown to the ultimate destruction of mankind by a supermassive black hole bomb begins. Lav and the others are forced to face off against a new enemy in the form of a humanoid and extremely powerful brother and sister, but there's a secret to their past as well…
In an emotional and climactic battle, the story touches the hearts of listeners with the Angels' teamwork and their unbreakable love for one another.
【3rd PV】
https://youtu.be/9qtoVpe6zKM

● Last Angels Official Site
https://last-angels.com/
● Last Angels Official Twitter
@last_angels2020
【Project Team】
Planning: Nichion
Momogre Company
Cosmic Ray
Release: Nichion
Production: Momogre Company
Cosmic Ray
(C) Aoi Takeuchi, Cosmic Ray, Momogre / Nichion
【Present】(please note: applications from outside Japan are not available)
Hasegawa-san's autograph on special coloured paper will be presented to one person!
Those who wish to apply are asked to please follow the Repotama! Official Twitter @repotama (https://twitter.com/repotama/) and retweet the tweet of this article. We will contact the winner via DM.
Application period: until March 18 (Fri) 2022 at 23:59 JST