Voice actress unit EARPHONES 6th Anniversary Live Event "identity" official goods announced. Stream tickets are also now on sale!
---
(Repotama is an online magazine covering news on everything anime, and we have recently started trying out posting articles in English! If you enjoyed this article, we'd really appreciate it if you'd consider sharing it and following us on Twitter!)
EARPHONES is a voice actress unit composed of members Marika Kouno, Rie Takahashi and Yuki Nagaku, and the official goods for their 6th Anniversary Live Event "identity" have been announced.
EARPHONES' 6th Anniversary Live Event "identity" is scheduled to be held at TACHIKAWA STAGE GARDEN in Tokyo on January 30, 2022 (Sun). In addition to commonly popular goods such as hoodies and T-shirts, various other original goods from EARPHONES have been added into the lineup. The "Pachi-Pachi Light" was created under the circumstances where attendees are not able to shout out during the performance, and it can be used to make a sound to participate directly in the live event. "Work Gloves" are also being made available with the intention of reducing contact with bare hands as much as possible, and other general sanitary items such as alcohol spray and masks/mask strap sets will also be made available.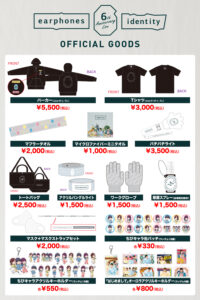 In addition, streaming tickets have been on sale since December 24th (Fri). There are two types of tickets being sold: Streaming+(e+) for domestic tickets and ZAIKO tickets for viewers residing overseas. Those living far away from the event in Japan, those who have never been able to attend an EARPHONES event as well as anyone living outside Japan can take this opportunity to participate in the event live.
EARPHONES announced their concept EP "identity" in September last year with the theme of "enjoying the audio and the visuals together". 『EARPHONES 6th Anniversary LIVE "identity"』in this EP will be an event filled with the past 6 years of their activities, so please be sure to check it out.
In addition to the general tickets and streaming tickets, premiere tickets are also available for this event, and the premiere ticket is used not only for admission to the 6th Anniversary LIVE but also for the special talk CD of EARPHONES that can only be obtained on the day of the event, and picked up directly at the venue.
The content will be from the SP ver. broadcast of "EARPHONES' Three Square Theorem", airing via internet radio station just before the live event. After all the fans enjoy the live event, they can check out the contents on the CD which was recorded in advance and packed with commentary from the members on event predictions and songs they expect to perform live. After the event, please listen to the special talk CD and see whether the things that were talked about and predicted were fully realized.
【Live Event Info】
Performance name: EARPHONES' 6th Anniversary LIVE "identity"
Date: January 30 2022 (Sun)
Open: 17:00 / Start: 18:00
【Tokyo】TACHIKAWA STAGE GARDEN
Premiere ticket: 8,250 yen
General ticket: 6,600 yen
Stream ticket: 3,500 yen
※Please note that the number of available seats will be set in accordance with the guidelines set by the national and local governments as a countermeasure against novel coronavirus infections. Thank you for your understanding and cooperation.
【Streaming ticket】
■Eplus https://eplus.jp/earphones/
■Lawson https://l-tike.com/order/?gLcode=72473
■Pia   https://w.pia.jp/t/earphones-t/
【Streaming ticket】
Domestic Tickets/ Streaming+(e+): https://eplus.jp/earphones-s/
Overseas Tickets/ZAIKO: https://earphones.zaiko.io/_item/345288
Viewing period: Streaming Start until February 5 2022 (Sat) at 23:59
※Archive stream will be available
Purchase deadline: February 5 2022 (Sat) at 22:00
Sale price: 3,500 yen
※Please check each ticket purchase page for details.
【Product Overview】
「"Memory" (EARPHONES) 360 Reality Audio」
Streaming URL: https://eaphones.lnk.to/360RAMM
EARPHONES Concept EP "identity"
Now available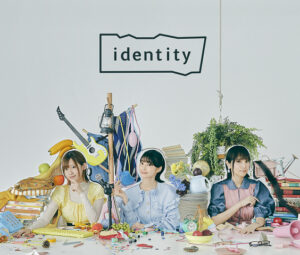 【Normal version】
Price: 3,300 yen (tax included)
Format: Blu-ray + CD
Part number: KIZX-499~500
[CD]
01 Sore ga Seiyuu! 2021
02 Hajimemashite (TV Asahi National Broadcast "music-ru TV" September Ending Theme)
03 Kanashimi
04 Sore ga Seiyuu! 2021 off vocal ver.
05 Hajimemashite off vocal ver.
06 Kanashimi off vocal ver.
[Blu-ray]
・"Hajimemashite" Music Video
・Table Talk
(Yuki Nagaku x Masumi Asano), (Rie Takahashi x Masumi Asano), (Marika Kouno x Masumi Asano)
・"Sore ga Seiyuu! 2021" Music Trailer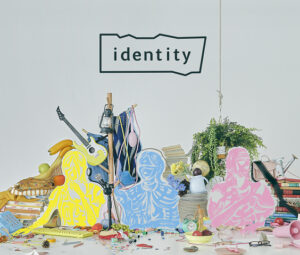 【Online Show version】
Price: 7,150 yen (tax included)
Format: Blu-ray + CD
Part number: NKZX-5~6
[CD]
Same as the normal version
[Blu-ray]
・"Hajimemashite" Music Video
・Table Talk
(Yuki Nagaku x Masumi Asano), (Rie Takahashi x Masumi Asano), (Marika Kouno x Masumi Asano)
・"Sore ga Seiyuu! 2021" Music Trailer
EARPHONES Theory of evolution Online Show
● Product URL
https://kingeshop.jp/shop/artist/artist.aspx?artist=44749&ps=20&elr=44749
【Radio Overview】
web radio program "EARPHONES' Three Square Theorem"
※streaming on the 4th Tuesday of every month
https://www.onsen.ag/program/omimi
【EARPHONES Information】
<"identity" sale page URL>
https://elr.lnk.to/IDTMM
● EARPHONES Official Homepage
http://earphones-official.com/
● EARPHONES Official Twitter
https://twitter.com/earphone_seiyu
● EARPHONES YouTube Channel
https://www.youtube.com/channel/UCJFiq8b262KUx2px_iIjaVw