TAKUYA takes on voice acting and crushes it as an idol! "STATION IDOL LATCH!" Interview with TAKUYA, voice of Shio Momose (Shin Okubo Station)
---
(Repotama is an online magazine covering news on everything anime, and we have recently started trying out posting articles in English! If you enjoyed this article, we'd really appreciate it if you'd consider sharing it and following us on Twitter!)
In STATION IDOL LATCH! (commonly known as LATCH!), the Yamanote Line's station employees become idols after work. The station staff idols from each of the 30 stations entertain passengers (fans) with songs and talks.
This time, we interviewed TAKUYA who plays the role of Shio Momose of Shin Okubo Station, and asked him about the characters, songs, and what sorts of things he wants to do in the near future.
―Please tell us how you felt when you first heard about the "LATCH!" project.
TAKUYA:When I first heard that it was "a project where station staff from the Yamanote Line perform as idols after work", I thought it sounded really interesting.
I'm currently based out of South Korea, but since Shin Okubo is seen as a Korean town I thought I could make use of the experiences I've had up to this point and then I became really excited about it!
―One of the points of note for this project is that it's being supported by JR East.
TAKUYA:That's correct. I'm just so excited to think about all of the things I'm going to be able to experience here.
I originally lived in Ibaraki prefecture, so when I came out to Tokyo I had a lot of chances to use the Yamanote Line. Whenever I got lost, I would think "I'll be fine as long as I just walk along the Yamanote Line first," so I "used" it in a number of ways. (laughs)
By the way, my character's name is derived from Shin Okubo's station code, "Shio". It seems that a lot of the other characters' names were derived in a similar way from the other stations, so I think that people who are interested in railways might also find this aspect interesting!
―Were you initially interested in railways yourself?
TAKUYA:Speaking honestly, "how to get around" was probably the thing I thought most commonly about railways. That said, I'm planning to wear costumes based on the station uniforms in the near future at live events, so naturally my interest in these things is really starting to heat up.
Once it was decided that I'd be able to participate in this work, every time I used the station I began to notice all the finer details, like the actions of the station staff and the train conductors, and I started finding myself watching how the station staff interact with each other. I've gotten really into it now. (laughs)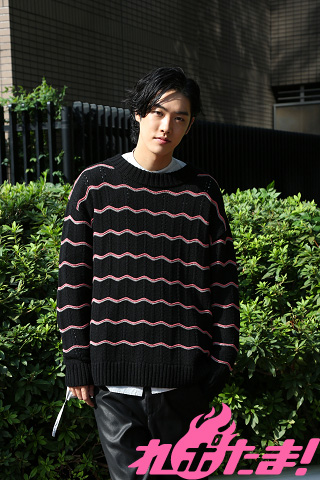 ―Is there anything specific that you'd like to try as a member of "LATCH"?
TAKUYA:It would be great to try doing a lot of things that could help liven up the stations and the city. Being a "one-day station chief" or holding events on moving trains would be fun. I imagine it would be pretty tough to prepare for this though. (bitter laugh)
Also with "LATCH!" a number of units with the characters have already been formed, but it would be great if we could have some other collaborations as well. It's also fun to see units that were formed based on stations that initially began operations at the same time.
―Shio isn't part of a group and performs activities on his own, but how is that?
TAKUYA:Hmm, well there is definitely pressure that comes with working solo, and this is the first time for me giving voice acting a shot. While it is difficult, I'll be sure to do my best with my performances so that everyone can really enjoy my character.
―Please tell us about the debut song "Salt & Sugar" included as part of STATION IDOL LATCH! 02 that's now on sale.
TAKUYA:The song bears a resemblance to K-pop in how it feels. It's high-intensity dance music, and the lyrics are inspired by Shio's character, so please pay close attention to this aspect of it. I think it's a song that perfectly matches him, a guy who's always aiming for perfection. I'm also rapping for the first time, so I hope everyone enjoys this highlight.
―It seems that the song title itself is important to his character.
TAKUYA:When I first heard the title "Salt & Sugar" I was immediately drawn to the song. It references the way that he acts cold and blunt with his fellow members (salt) but is sweet to the passengers (sugar).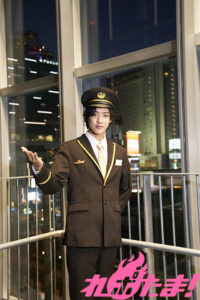 ―What are your future goals?
TAKUYA:The voice cast members for all 30 stations haven't all been announced yet, but I can't wait to meet all of them. I want to liven up "LATCH" as the idol from Shin Okubo!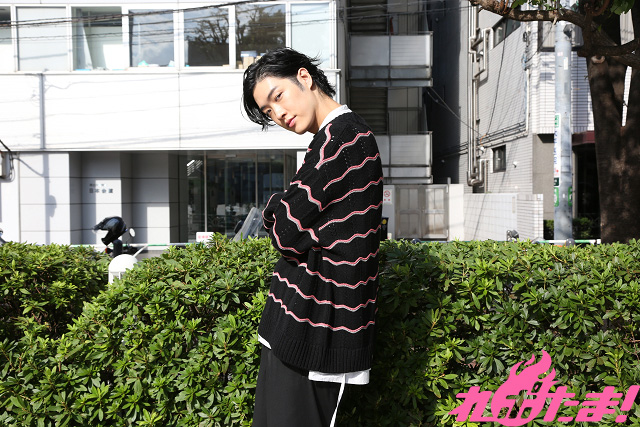 <Interviewer・Photos / Dandy Saeki・Article wording (editing) by Repotama! editorial department>
【CD Overview】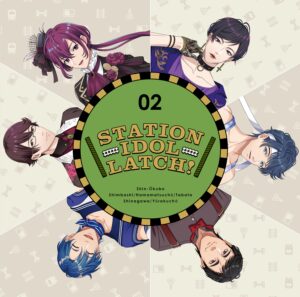 2nd CD "STATION IDOL LATCH! 02"
On sale now
■ Limited First Edition (CD)
Part Number: LATCH-1003
Price: 2,200 yen (tax included)
■Normal Edition (CD)
Part Number: LATCH-1004
Price: 1,850 yen (tax included)
【Included Content】
1. 「Salt & Sugar」
Shio Momose / Shin Okubo (CV: TAKUYA)
Lyrics: miwaflower Composition: Erik Lidborn / MLC /KISSY Arrangement: KISSY
2. 「SUNRISE!!」
Tetsumichi Udaka / Shimbashi(CV: Kazuhiko Inoue), Wataru Minato / Hamamatsucho(CV: Sho Karino), Hayate Kita / Tabata(CV: Shougo Yano)
Lyrics: RT2 Composition・Arrangement: Akira_Kabe
3. 「Regret」
Hajime Ichijo / Shinagawa(CV: Issei Furuta), Yuri Takanashi / Yurakucho(CV: Gakuto Kajiwara)
Lyrics: youth case Composition: youth case / Takeo Kajiwara Arrangement: Takeo Kajiwara
4. Voice Drama "In Front of Everyone, I'll Strive for Perfection"
Shio Momose / Shin Okubo (CV: TAKUYA)
5. Voice Drama " 'Boku' and 'Ore' Both Need You!"
Tetsumichi Udaka / Shinbashi (CV: Kazuhiko Inoue) , Wataru Minato / Hamamatsucho (CV: Sho Karino) , Hayate Kita / Tabata (CV: Shogo Yano)
6. Voice Drama "Commentary on the Mysterious Yuu-kun Presented by Hajime Ichijo"
Hajime Ichijo / Shinagawa (CV: Issei Furuta) , Yuuri Takanashi / Yurakucho (CV: Gakuto Kajiwara)
●「STATION IDOL LATCH!」Official Site
https://latch.jp/
●「STATION IDOL LATCH!」Official Twitter
https://twitter.com/latch_info
●「STATION IDOL LATCH!」Official YouTube Channel
https://www.youtube.com/LATCHofficial
【Costumes Cooperation】
Knit: LiNoH
Pants: STUDIOUS
Shirts: PUBLIC TOKYO
(C)LATCH! Project/JRE