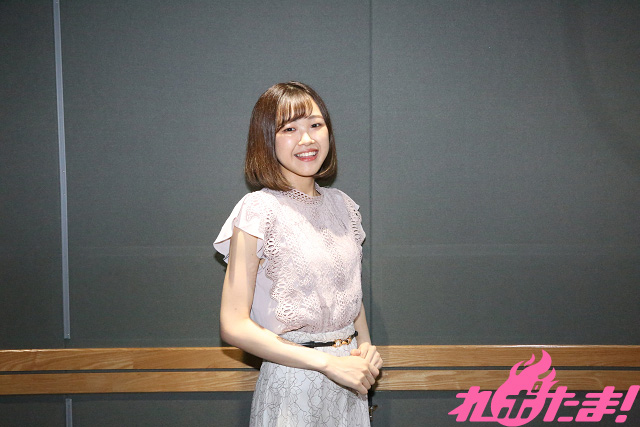 The long-awaited new episode has finally been announced! Interview with Yume Shinohara, voice of Hano Shikawa in "Chou Futsuu Toshi Kashiwa Densetsu"
---
(Repotama is an online magazine covering news on everything anime, and we have recently started trying out posting articles in English! If you enjoyed this article, we'd really appreciate it if you'd consider sharing it and following us on Twitter!)
Made with the purpose of helping revitalize the Kashiwa region in Japan, the anime Chou Futsuu Toshi Kashiwa Densetsu was broadcast on TV in 2020, and now a brand new episode has been announced! After recording we got a chance to talk to Yume Shinohara, who voices Hano Shikawa, one of the main characters.
―Please give us your thoughts on today's recording.
Yume Shinohara:I felt that Hano finally gave off the appearance of a main character. (laughs)
Hano has an older sister named Ako, but I really like the interactions between them that happen in the beginning. I actually have an older sister too, but since we don't live together anymore it really makes me miss the time we spent together!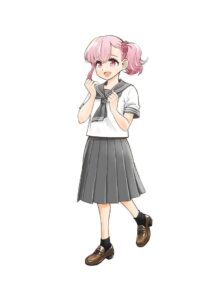 ―It seems that the event held in Kashiwa on the 11th of September "Chou Futsuu Festa 2021" turned out to be a great success.
Shinohara:I'm so thankful to everyone who came to the site despite the present difficulties, as well as for everyone who watched the stream!
It's been quite a while since the recording, but I'm also very happy for everyone who got to see me participate in "Kashiwa Pasta Training Edition" as Ookubo Niie.
You can currently check it out on the official website along with the original manga, so please take a look!
https://kashiden.dekimachi.com/2021/10/17/post-10635/
―The crowdfunding is also seeing outstanding support.
Shinohara:I also recommended it to my friends in Kashiwa, saying "Take a look if you'd like." In any case, the return benefits for backers are really interesting! You can look at the list ( https://fanbeats.jp/projects/229 ) to get a sense of the lineup of rewards, so please check it out if you'd like! (laughs)
As somebody born and raised in Kashiwa, I would love to make the city even more exciting through this work. Thank you so much for your support of "Kashiwa Densetsu!"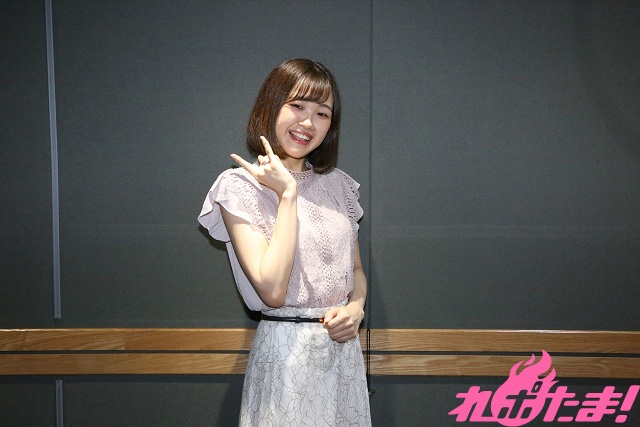 <Interviewer / Dandy Saeki・Article wording (editing) by Repotama! editorial department>
【Crowdfunding Info】
"Dekiru Machi Project" was carrying out crowdfunding to liven up the contents of the work!
Both concluded on October 24 (Sun) at 23:59 JST.
☆Details below
●Hands-on with Gotochi Anime "Chou Futsuu Toshi Kashiwa Densetsu" Project
https://fanbeats.jp/projects/229
●Hands-on with Gotochi Anime "Chou Futsuu Toshi Matsudo Densetsu" Project
https://fanbeats.jp/projects/230
●Tega-chan Official Twitter
@kashiwaanime
●Dekiru Machi Project Official Twitter
@dekimachi
【Recommended hashtags】
#Kashiwa #Matsudo #Chiba #GotochiAnime
●Yume Shinohara Official Twitter
@YumeShinohara
【Present】(please note: applications from outside Japan are not available)
Shinohara-san's autograph on special coloured paper will be presented to one person!
Those who wish to apply are asked to please follow the Repotama! Official Twitter @repotama(https://twitter.com/repotama/)and retweet the tweet of this article. We will contact the winner via DM.
Application period: until November 5 (Fri) 2021 at 23:59 JST