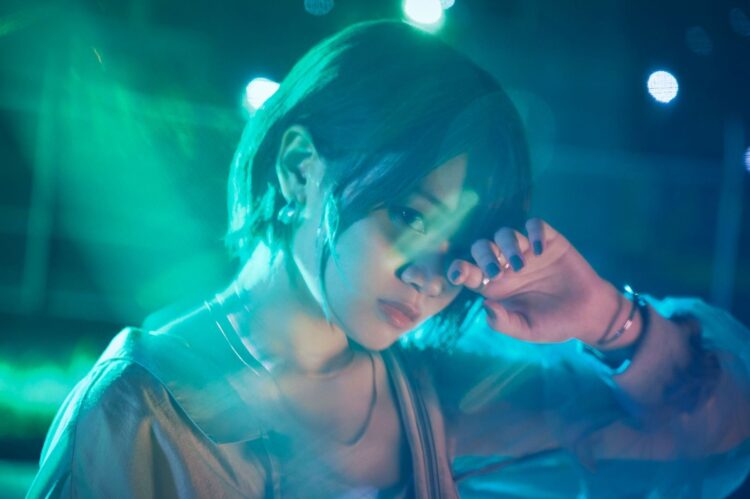 A new song and music video are unveiled! "Yui Ninomiya's 20th Birthday Event~Goodbye Teens, Hello Twenties!~" Report
---
(Repotama is an online magazine covering news on everything anime, and we have recently started trying out posting articles in English! If you enjoyed this article, we'd really appreciate it if you'd consider sharing it and following us on Twitter!)
A birthday event for voice actress and singer Yui Ninomiya, was held on September 6th (Mon) at GOTANDA G+ in Tokyo.
On the day the event took place, the "Kitsune" comedians Hirotsugu Otsu and Kousei Awagi were the MCs for the event, celebrating Ninomiya's birthday. The two comedians are actively working with Ninomiya in a music unit called Yami Yami Yummy. They were also hosts at last year's event, so they've become good friends.
First, there was a toast of champagne held in a friendly and fun atmosphere! Unfortunately, they weren't able to do this directly with the fans gathered at the venue due to present circumstances, but the audience still cheered for her warmly.
In the first segment, the talk progressed while looking at childhood photos that Ninomiya had brought along.
One of the things brought up was the time she learned rhythmic gymnastics for her debut work "Aikatsu Friends!" when she gave her first stage performance, and she talked about how nervous she was recording for the first time in her life.
When asked "What do you want to do now that you're in your twenties?" She replied that she wants to try being a "cafe clerk" as well as to "work in a drug store". Instantly the two Kitsune comedians took on the role of being customers, and Ninomiya became a server at a cafe in a lightning routine. Applause came from the audience when the two Kitsune asked "Do you serve alcohol here?" and she replied with "Please go home."
Additionally, Ninomiya declared that she wants to get over her discomfort with airplanes, and the two Kitsune remarked that "It's kind of a hassle when you want to have a nationwide tour as Yami Yami Yummy, so somehow I'm hoping she gets used to it for our sake…" They fished for a positive response. (lol)
Next, at the mini-live segment, the group performed "Midnight Prism" with everyone's hands clapping to the beat. The audience seemed entranced by the grand execution of the performance.
Now, we've arrived at the point where the fun event is about to end. In the announcement segment, the music video for their new single "Dark seeks light" (scheduled for release November 3, Wed/Holiday), was shown for the first time. Also, after the music video was played, Ninomiya had changed into a black jacket and came on stage to give the song its very first performance. This "reverse birthday present" coming from her received massive applause from the venue.
Finally, she said to everyone "I want to have a year where I can give back to all of you. I want everyone to look back and think "I'm glad I supported Yui Ninomiya," so I'll do my best to make sure that happens!" And with that, the event concluded.
<Reporter: Dandy Saeki・Article Wording (Editing) by the Repotama! Editorial Department>
☆Please check below for the latest info and updates!
●Yui Ninomiya and Yui Ninomiya Office Official Profile
http://www.horipro-international.com/artist/musician/ninomiya
●Yui Ninomiya Official Twitter
@YuiNinomiya0906
●Yui Ninomiya Staff Twitter
@YuiNinomiya
●Yui Ninomiya Official Instagram
https://www.instagram.com/yui_ninomiya/
●Yui Ninomiya Artist Site
https://www.lantis.jp/artist/ninomiyayui/
●Yui Ninomiya Official Blog
https://ameblo.jp/ninomiyayui-0906/