This high-spirited show where great works are introduced via live reading just reached its 100th broadcast! "Let's Become a Novelist with Junta Terashima and Sachika Misawa Navi -2nd book -" Radio Personality Interview
---
(Repotama is an online magazine covering news on everything anime, and we have recently started trying out posting articles in English! If you enjoyed this article, we'd really appreciate it if you'd consider sharing it and following us on Twitter!)
The radio program "Let's Become a Novelist Navi" takes works posted on the popular novel posting site "Let's Become a Novelist", and introduces them to the audience via a live reading.
The program was started in April 2019 via MBS radio as "Let's Become a Novelist with Junta Terashima and Sachika Misawa Navi". Currently, the second run is being broadcast under the name "Let's Become a Novelist with Junta Terashima and Sachika Misawa Navi -2nd book -".
The program was broadcast for the 100th time on August 29 2021, and has since begun to show even more excitement in the atmosphere than before. We asked the radio personalities Junta Terashima and Sachika Misawa to look back on everything that's happened and what they see coming in the future.
―Please give us your overall impressions of the show after 100 broadcasts.
Junta Terashima: We started in April 2019 and held an event in Osaka to cap off the first run's completion in September of that same year. After that, I was talked to about having a second run of the show, and before I knew it we had already hit 100 broadcasts. The time just flew by…
We're on the show Sunday evenings which is a perfect time to attract many listeners, so I'm definitely feeling the pressure from that. (laughs)
Sachika Misawa: In addition to our regular fans, listeners who happened to drop in and listen told us things like "I'm listening to your show while making dinner," or "on my way back home from sightseeing spots and shopping, I like to tune in while on the road". I was very happy to receive these emails.
―What are some memorable things from previous broadcasts?
Terashima: The plan for Zawami-san's (Misawa-san's) birthday. I was really nervous, but the program's producer had prepared a surprise consisting of "playing the guitar and giving the gift of song" but the producer himself ended up being the one to play, so that helped ease my initial fears. (laughs)
Misawa: It was the best birthday present! I would love to give my voice to Zunta-san (Terashima-san) for his birthday, but it just ended in August… I will do my best to continue my activity in the program until next year!
―The program has a segment where you can read a part of the works that have been submitted, but are there any works that left a particular impression on you?
Terashima: A work by Kuchibashi-sensei called "I became independent and started living alone once I got a job and then my girlfriend became a yandere, but after offering an engagement ring she got quiet".
You can understand the content just by reading the title (laughs) but since the roles of the man and woman weren't separate, I was able to focus on reading the whole story and give my best performance.
Misawa: A work by Alan Sumiseki-sensei called "I saw through the replacement of the twin heroines, and I somehow fell in love and it gave me relationship problems". Lots of pairs of these heroines made an appearance and I had to play them all… it was quite a challenge to take on. The names of the characters within each set of twins are similar, so while I was reading it out loud I kept thinking "Wait, who am I playing now?" (laughs)
―Do you ever have retakes?
Misawa: I occasionally make a mistake when saying certain sentence particles and have to re-record it, but since we are basically entrusted with handling the entire performance there are almost no retakes at all.
Usually voice dramas are recorded with the sound director directing us along as we go, but since this program is basically self-produced, it is excellent training for our acting every time!
―Please tell us about a planning segment that is currently being aired that you recommend.
Terashima: The segment where you guess the snacks and sweets brought by the staff just by listening to only the chewing sounds, called "Become a Food Report Voice Actor!"
Misawa: Since the MBS Radio's headquarters are in Osaka, the producers and directors often bring in well-known sweets from the Kansai region, but since we don't have the opportunity to go there much, we often aren't sure what the snacks are called in the first place… (bitter laugh)
Terashima: I didn't really eat sweets much to begin with, so there are quite a lot of varieties that I tried for the first time as part of this project. (laughs)
Misawa: Zunta-san is always lively because he has a reason to take a break from his very serious diet every time we have this project. (laughs)
―Are there any projects you would like to try doing on the program that might become a developing business?
Misawa: Yes, well… if possible, I'd like to try writing a novel, then having it animated, then made into live-action. And I could sing the theme song for it… I'll get pretty rich if that happens, and I'll be able to pay back everyone involved in the "Let's Become a Novelist" team properly. (laughs)
Not too many goods have been made on the program yet either, so I'd like to start thinking about that moving forward.
Terashima: A lot comes to your mind in such a short time, huh… (laughs)
Novelists who make their debuts on our site often announce via social media something to the effect of "my work will be introduced in today's 'Let's Become a Novelist Navi'!", so I'd like these writers to tell us the cast and roles in advance and then write a script, and then have a character created that works well with our team. Then, we could make the whole thing into an audiobook and sell it as a complete product!
Misawa: That's good! Also, a documentary video where we meet and work with the novelist could be given as a sort of reward item to supporters…?
Terashima: You've got a knack for this sort of thing, don't you Zawami-san? (laughs)
―If we keep going like this it'll just become a planning meeting, so let's divert a little (laughs) and please give us a final message.
Misawa: I have a wonderful experience every time, and I would love to be able to continue having a wonderful time for years to come with the program.
Terashima: On Sunday evenings, I would love to keep aiming for a show that even people who aren't familiar with us can enjoy. Thank you very much!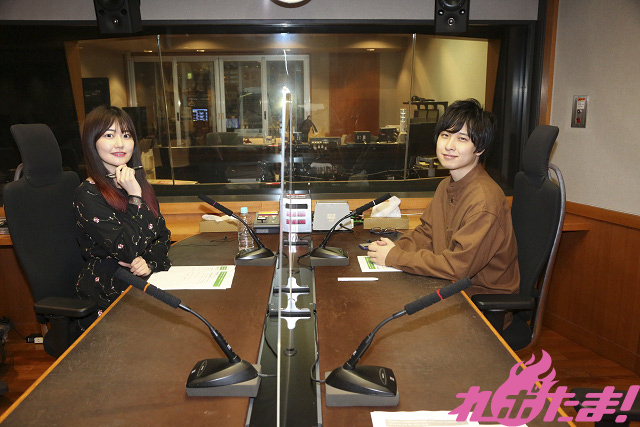 <Original Text / Photo by Dandy Saeki>
【Program Overview】
"Let's Become a Novelist with Junta Terashima and Sachika Misawa Navi -2nd book -"
Broadcast via MBS Radio every Sunday from 17:10~
●Official Site
https://www.mbs1179.com/narou/
●Official Twitter
@narou_mbs
●Program email address
narou@mbs1179.com
☆Please check out the previous broadcasts' archives via their official YouTube channel!
https://www.youtube.com/playlist?list=PLYpJvGKpl7tZq4BY46iP-oNFyI30aT9jH