Voice actress unit EARPHONES will be holding their 6th anniversary LIVE event "identity" on January 30, 2022
---
(Repotama is an online magazine covering news on everything anime, and we have recently started trying out posting articles in English! If you enjoyed this article, we'd really appreciate it if you'd consider sharing it and following us on Twitter!)
EARPHONES is a voice actress unit consisting of members Marika Kouno, Rie Takahashi, and Yuki Nagaku, and it has been announced that they will be holding their 6th anniversary LIVE event "identity" on January 30, 2022 at the TACHIKAWA STAGE GARDEN in Tokyo.
The EARPHONES 4th Anniversary LIVE "CULTURE CLUB" scheduled for October 2019 was postponed due to a passing typhoon, and the rescheduled date set for February 2020 was canceled due to the influence of the spread of COVID-19. The event was held in October 2020 and due to existing measures at the time it was held as EARPHONES' first online live event, but finally a long-awaited fully-fledged live event will be held to commemorate their 6th anniversary.
Additionally, it has been revealed that inside each copy of EARPHONES' concept EP "identity" on sale Sept. 22 (Wed), a live ticket advance reservation raffle slip will be enclosed.
The enclosed live ticket advance reservation raffle slips will be limited to the first editions of the album, and the reception period will be from Sept. 21 (Tues) to October 24 (Sun) at 23:59.
Additionally, a premier ticket option will be available offering a special talk CD to visitors as a bonus.
A streaming ticket will also be available to watch the event from afar as well, so let's enjoy the concept EP "identity" and prepare for the live event!
Additionally, it was recently revealed that if you reserve and purchase the EARPHONES Concept EP "identity" from applicable retailers, you will also be provided with "EARPHONES 「identity」 original A4 clear file" as a special bonus.
From ELR store you will receive the "All-members design pattern", from Animate "Marika Kouno pattern A", from Amazon "Rie Takahashi pattern A", from HMV "Yuki Nagaku pattern A", from Rakuten Books "Marika Kouno pattern B", from TOWER RECORDS "Rie Takahashi pattern B" and from 7net "Yuki Nagaku Pattern B".
The content on the concept EP "identity" includes a remake of EARPHONES' 2015 song "Sore ga Seiyuu!", the Blu-ray includes a dialogue video with TV anime "Seiyu's Life!" original author Masumi Asano explaining the process for the remake's creation, and the "Hajimemashite" music video will also be included. Included with「identity【Online Show Version】」and currently on sale via EVIL LINE RECORDS OFFICIAL STORE, the video from the online live event "EARPHONES Theory of evolution Online Show" held on October 31 2020 will also be included, and the jacket photo features an original design by shodo artist Airi Hara. Let's look forward to the concept EP's completion.
EARPHONES has been steadily evolving over their 6 years of activities. Let's keep an eye on them more and more as time goes on!
【Live Event Overview】
"EARPHONES 6th anniversary LIVE 『identity』"
Date: January 30, 2022 (Sun)
Open: 17:00 / Start: 18:00
【Tokyo】TACHIKAWA STAGE GARDEN
Advance registration period: Sept 21 (Tues)~October 24 (Sun) 23:59
Premium ticket: 8,250 yen (tax included)
General ticket: 6,600 yen (tax included)
Streaming ticket: 3,500 yen (tax included)
※In order to help prevent the spread of COVID-19 viral infections, the number of seats will be limited according to national guidelines as well as guidelines set by the local government where the event is held. Thank you for your understanding and cooperation.
【Product Overview】
EARPHONES Concept EP "identity"
Release date: September 22 (Wed)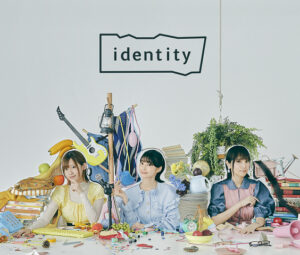 【Normal version】
Price: 3,300 yen (tax included)
Format: Blu-ray + CD
Part number: KIZX-499~500
<Contents>
[CD]
Hajimemashite
Others
[Blu-ray]
Hajimemashite MUSIC VIDEO
Others
[Enclosed]
Live ticket advance reservation raffle slip
Reservation period: Sept. 21 (Tues)~October 24 (Sun) 23:59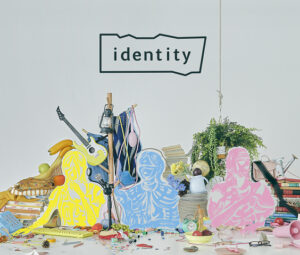 【Online Show version】
Price: 7,150 yen (tax included)
Format: Blu-ray + CD
Part number: NKZX-5~6
<Contents>
[CD]
Same as the normal version
[Blu-ray]
EARPHONES Theory of evolution Online Show
Hajimemashite MUSIC VIDEO
Others
[Enclosed]
Advance raffle slip for live event ticket reservation
Reservation period: Sept. 21 (Tues)~October 24 (Sun) 23:59
● Product URL
https://kingeshop.jp/shop/artist/artist.aspx?artist=44749&ps=20&elr=44749
<Original bonus item by retailer>
"EARPHONES 「identity」 original A4 clear file"
ELR store: All-members design pattern
Animate: Marika Kouno pattern A
Amazon: Rie Takahashi pattern A
HMV: Yuki Nagaku pattern A
Rakuten Books: Marika Kouno pattern B
TOWER RECORDS: Rie Takahashi pattern B
7net: Yuki Nagaku Pattern B
● "Hajimemashite" trial listening via major streaming platforms
https://eaphones.lnk.to/HJM
【EARPHONES Information】
<"identity" sale page URL>
https://elr.lnk.to/IDTMM
● EARPHONES Official Homepage
http://earphones-official.com/
● EARPHONES Official Twitter
https://twitter.com/earphone_seiyu
● EARPHONES YouTube Channel
https://www.youtube.com/channel/UCJFiq8b262KUx2px_iIjaVw
● EARPHONES Official Instagram
https://www.instagram.com