A figure appears before Mikoto and Milia, who has lost her memory… TV anime Peach Boy Riverside Episode 6 Synopsis and scene preview release
---
(Repotama is an online magazine covering news on everything anime, and we have recently started trying out posting articles in English! If you enjoyed this article, we'd really appreciate it if you'd consider sharing it and following us on Twitter!)
Original work by Coolkyoushinja and Johanne and serialized in Kodansha's Shonen Magazine R and Magapoke, this story is "the fairy tail that everyone knows… with one extra 'peach'."
The synopsis and scene preview of the 6th episode "Carrot and Milia" of TV anime Peach Boy Riverside (broadcast on Thursday, August 5 2021) have been released.
【Episode 6 "Carrot and Milia"】
Frau's life was taken by the vampire. Frau reunites with the angel Atra in heaven, and is revived back into the land of the living and at the same time is temporarily changed into a strange new form; in this powerful state, Frau defeats the vampire. Simultaneously, Mikoto encounters Milia (Hair Oni), who has lost her memory, and then "unnamed Middle Oni" appears with orders to capture her…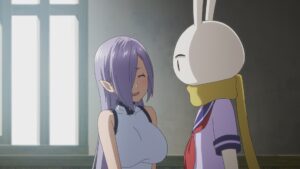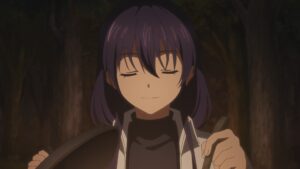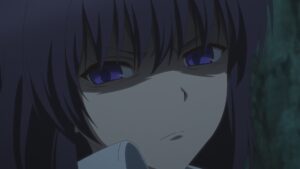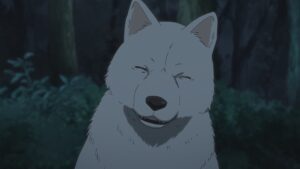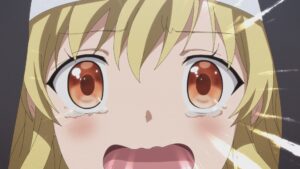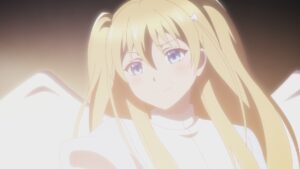 This anime is being broadcast on TV in its "on-air version", which shuffles the chronological order of the episodes that are broadcasted into a nonlinear order.
※This week's broadcast will be the "on-air version" of episode 6.
There will be a hint about the "time series version" episode number hidden in the next episode preview of the "on-air version".
For everyone looking forward to the TV on-air version, please watch all the way until the end.
Director Shigeru Ueda has also talked in an interview about why he decided to air the series in nonlinear order.
Furthermore, d Anime Store began streaming both the "on-air version" and "time series version" from 22:30 on August 5 (Thurs) immediately after the broadcast on Tokyo MX, so please enjoy the show in both formats!
→https://anime.dmkt-sp.jp/animestore/CP/CP00001367
【Anime Info】
【Broadcasting/Streaming Info】
Broadcasting on TOKYO MX, BS Nippon Television, and others from Thursday, July 1, 2021
・TV broadcasting
TOKYO MX from Thursday, July 1st, every Thursday from 22:00
BS Nippon Television from Thursday, July 1st, every Thursday from 23:30
AT-X from Thursday, July 1st, every Thursday from 23:30
J: Tele from Wednesday, July 7th, every Wednesday from 25:00
・Digital Distribution
d Anime Store priority streaming starts from 22:30 on Thursday, July 1st, episodes aired sequentially from 22:30 every Thursday
Amazon Prime Video streaming began 0:00 on Monday, July 5th, episodes now aired sequentially from 0:00 every Monday
The following distribution sites will also start streaming episodes sequentially from 0:00 on Thursday, July 8th:
■Latest episode 1 week free streaming
ABEMA / GYAO! / Niconico Channel / U-NEXT
■Unlimited viewing
ABEMA / FOD / U-NEXT / Anime Houdai / Netflix / dTV / Bandai Channel /
Hikari TV / Hulu / J: COM On Demand / milplus
■Other digital distribution services
Video Market / DMM.com / GYAO! Store / COCORO VIDEO / HAPPY! Video / TELASA / music.jp /
TSUTAYA TV / Crank-in! Video / Rakuten TV /Google Play / Movies Full Plus
【Introduction】
Once upon a time in a certain land, there lived an old man and an old woman.
The old man went to the mountains to cut grass, and the old woman went to the river to wash clothes… (skipping ahead a little)
Eventually the demons were all destroyed, but it was said that more demons still roamed other lands…
So the peach boy Momotaro set off across the sea.
It was amazing that they were all defeated, and it should have been a cause for joy.
However, the one thing that was off…
Killing them was fun.
This is just hypothetical, but…
Suppose there was more than one big peach in this story…
Suppose that the peach that floated to Japan wasn't alone…
【Staff】
Original: Coolkyoushinja / Johanne
(Serialized in Kodansha Shonen Magazine R and Magapoke)
Director: Shigeru Ueda
Series composition: Keiichiro Ochi
Character design: Satomi Kurita, Masato Kato
Prop design: Takuya Imamon
Color design: Maki Saito
Art Director: Kouki Fukushima
Art setting: Yoshihiro Sono
Cinematographer: Naho Hasegawa
Edited by: Masaru Honda
Sound Director: Ryo Tanaka
Music: Takaaki Nakahashi
Animation production: Asahi Production
【Cast】
Sally: Haruka Shiraishi
Mikoto: Nao Toyama
Frau: M ・ A ・ O
Hawthorne: Toshiki Masuda
Carrot: Megumi Toda
Dog: Jiro Saito
Milia: Mayu Mineda
Winnie: Haruka Tomatsu
Emperor: Daisuke Hirakawa
Todoroki: Misato Murai
Jucerino: Yurika Kubo
Atra: Yuko Suzuhana
Opening theme: Q-MHz feat. Yuko Suzuhana "Dark spiral journey"
Ending theme: Mitei no Hanashi "Yoru wo Koeru Ashioto"
■ Official Site http://peachboyriverside.com
■ Official Twitter @peachboy_anime
(c)Coolkyoushinja・Johanne / Kodansha / Peach Boy Riverside Production Committee