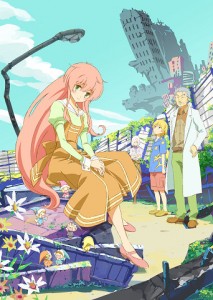 On October 27th, full episodes (12 episodes) of "Jinrui ha Suitaishimashita" is coming to screen!!
---
Special movie event which screens total 12 episode of "Jinruiha Suitaishimashita" is now on project!!  This event seems like opening ceremony of movie "AURA~Last battle of Maryuin Kouga".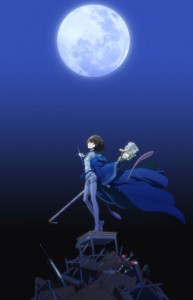 This nonstop screening held at theatre Shinjuku on October 27th (Sat). Also they invite the special guests such as director, story constructor, audiographer to have a talk show.
Even information
Nonstop screening of TV animation "Jinruiha Suitaishimashita"
It shows special screen shot of "AURA~Last battle of Maryuin Kouga" and having talk show by creating staff.
Date&Place: October 27 at Tokyo Theatre Shinjuku.
Open at 23:15 and start at 23:30 (ends up at 5:30 in morning)
Cast
Seiji Kishi: Director of "jinruiha Suitaishimashita" and "AURA"
Makoto Uezu: writer of "jinruiha Suitaishimashita" and "AURA"
Satoki Iida: audiographer of "jinruiha Suitaishimashita" and "AURA"
Ticket
¥3000 start selling from October 13 at ticketpia
Anime "jinruiha Suitaishimashita" official site
http://www.maql.co.jp/special/jintai/
Movie "AURA" official site
http://www.maql.co.jp/special/aura/
Project Romeo