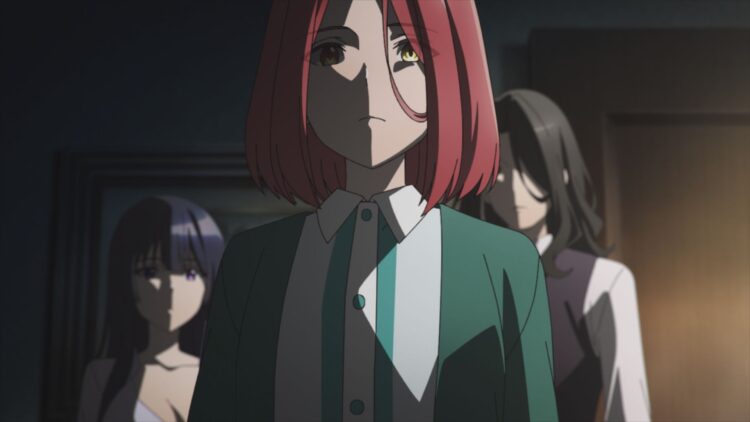 The members of Lamplight gather intel on Serpent. TV anime Spy Classroom, 2nd season #21 "Mission: Dreamspeaker Part II" synopsis & scene previews released
---
(Repotama is an online magazine covering news on everything anime, and we have recently started trying out posting articles in English! If you enjoyed this article, we'd really appreciate it if you'd consider sharing it and following us on Twitter!)
The 2nd season of the TV anime Spy Classroom is airing as of July 13 (Thurs).
This time, the synopsis and scene previews for season 2, episode 9 (episode 21 of series) have been released.
#21 "Mission: Dreamspeaker Part II"
Each member of Lamplight infiltrates and gathers intel on Serpent. Day after day in the city of Metario, spies from various nations continue to disappear or be killed by a yet-unknown culprit operating in the shadows.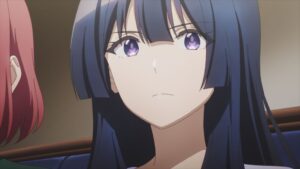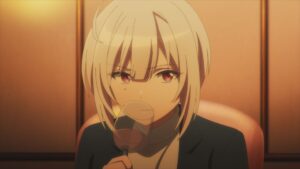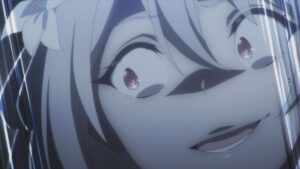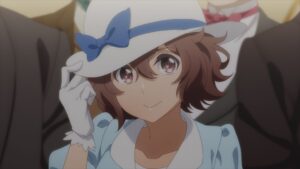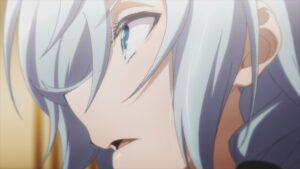 [Anime Overview]
TV anime Spy Classroom, 2nd Season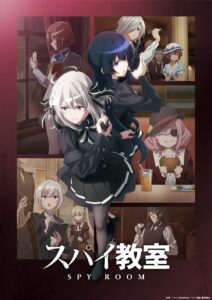 <Introduction>
Klaus returns to Kagerou Palace after successfully apprehending individuals who were collaborating with the assassin Corpse. However, upon his return, he finds that the team composed of Thea, Monika, Annette, and Erna has gone missing. The girls from this handpicked team are off on vacation when they meet a certain woman—the mother of the amnesiac Annette. Everyone rejoices at the happy reunion, but this event marks the beginning of a cruel, team-splitting twist of fate.
The missing girls undertake a secret mission of their own…
World-class deception between the world's greatest spies!
<On Air>
<Broadcast Info>
Broadcasting began on TOKYO MX, BS NTV, AT-X, etc. from July 13 (Thursday).
*Episode 21
AT-X on September 7, Thursday from 22:30
*Reruns on Monday from 10:30 / Wednesday from 16:30
TOKYO MX on September 7, Thursday from 24:30
BS NTV on September 7, Thursday from 24:30
KBS Kyoto on September 7, Thursday from 25:00
Sun TV on September 7, Thursday from 25:00
TV Aichi on September 9, Saturday from 25:55
<Streaming Info>
Distributed first via terrestrial broadcast on d Anime Store and ABEMA!
*Episode 21
Distributed from ABEMA and d Anime Store from September 7 (Thurs) at 23:30.
Episodes are also being distributed in order via other streaming services.
■Staff
Original Creator: Takemachi (KADOKAWA Corporation Fantasia-Bunko)
Original Illustration Creator: Tomari
Director: Keiichirō Kawaguchi
Assistant Director: Takashi Ikehata
Series Composition: Shinichi Inotsume
Character Designer: Sumie Kinoshita
Sub Designers: Kuniaki Masuda, Ichimatsumoyō
Prop Designers: Gōichi Iwahata, Noritaka Suzuki
Firearms Designer: Shinobu Tsuneki
Costume Designer: Riri Honma
Main Animators: Kuniaki Masuda, Motoaki Satō, Keita Shimizu, Ayaka Hozumi
3D Director: Kōhei Ogawa
3DLO/3DCG: Marco, Digital Motion
Art Background: Production Ai
Art Designer: Yoshimi Umino
Art Board: Ikuko Tsukidate
Art Setting: Junko Nagasawa
Color Designer: Yō Iwaida
Camera Director: Fumi Nanba
Editor: Rumi Maruyama
Sound Director: Ryōsuke Naya
Sound Production: Studio Mausu
Music: Yoshiaki Fujisawa
Music Production: KADOKAWA
Opening Theme "Rakuen"
Singer: nonoc
Ending Theme "nuisance"
Singer: saijou no hana
Animation Production: feel.
Production: Spy Classroom Production Committee
■Cast
Lily: Sora Amamiya
Grete: Miku Itō
Sibylla: Nao Tōyama
Monika: Aoi Yūki
Thea: Sumire Uesaka
Sara: Ayane Sakura
Annette: Tomori Kusunoki
Erna: Inori Minase
Klaus: Yūichirō Umehara
【Book Info】
▼Original Novel
Spy Classroom Volumes 1~10 now available!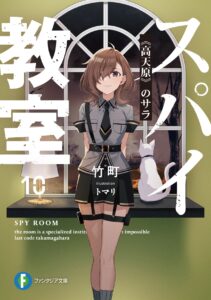 Short Story Collection Volumes 1~4 now available!
▼Manga
Volumes 1~3 of the manga adaptation now available!
・Official Site & Social Media
Anime Official Site: http://spyroom-anime.com/
Anime Official Twitter: @spyroom_anime / #SpyClassroom
(c)Takemachi・Tomari / Kadokawa / Spy Classroom Production Committee