PV and main staff info for TV anime The Demon Sword Master of Excalibur Academy first shown at AnimeJapan2023! The official site has also been renewed!
---
(Repotama is an online magazine covering news on everything anime, and we have recently started trying out posting articles in English! If you enjoyed this article, we'd really appreciate it if you'd consider sharing it and following us on Twitter!)
The Demon Sword Master of Excalibur Academy is written by Yu Shimizu (author of the popular series Bladedance of Elementalers, with over 2 million copies sold), and original character concepts by Asagi Tohsaka (known for illustrating Girly Air Force). Together, they make an unbeatable duo! The series takes place in a fantasy school setting, centered around an ancient Dark Lord who awakens in the form of a 10 year-old child and meets a host of lovely heroines. The anime adaptation was first confirmed in 2021 and is currently being eagerly developed for its upcoming run.
A PV and the main staff information was released at AnimeJapan2023 on the NBCUniversal Entertainment booth stage.
In addition, the anime official site has been renewed, so please check that out as well!
[PV First Release]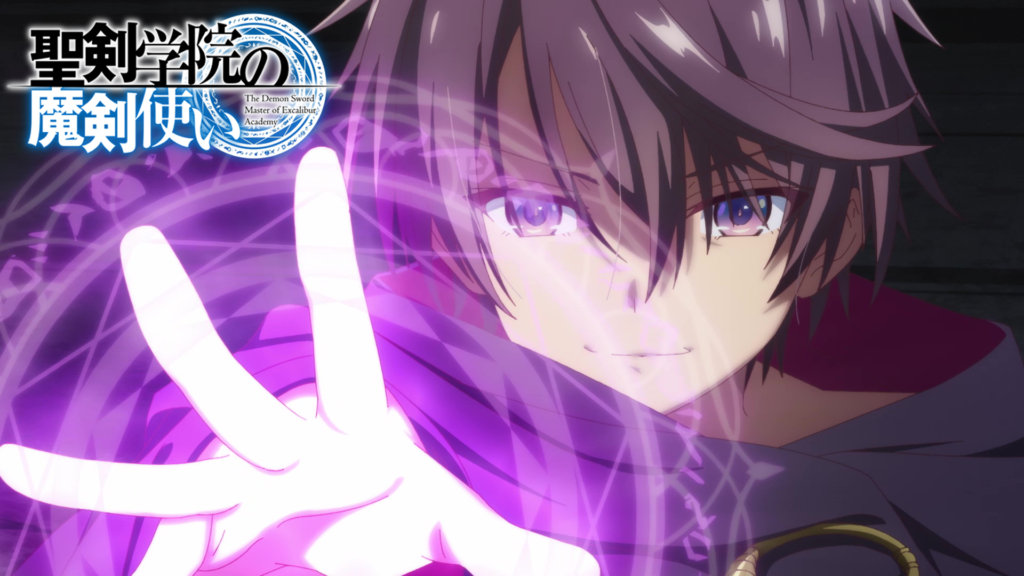 A PV for the anime was shown for the first time at AnimeJapan2023 and is now available on YouTube!
<The main staff info was also unveiled on-stage with the PV!>
The Demon Sword Master of Excalibur Academy is directed by Hiroyuki Morita (The Cat Returns, Bokurano), main character design by Takayuki Noguchi (Ro-Kyu-Bu! , Hachigatsu no Cinderella Nine), music by Yuji Nomi (The Cat Returns, Bokurano), and sound direction by Hisayoshi Hirasawa (Love Flops, Interspecies Reviewers). They and the rest of the staff have worked to faithfully represent the original work through the many expressions unique to animation.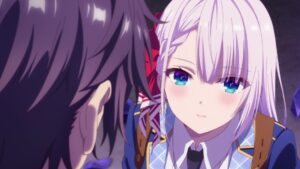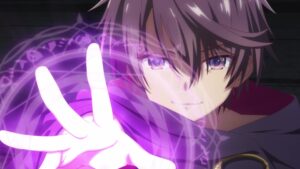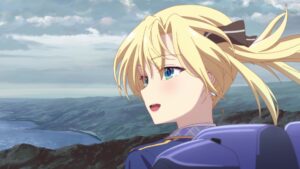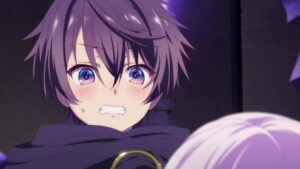 Above: the intense atmosphere of the story portrayed via scene images.
<Please watch the PV below>
https://www.youtube.com/watch?v=8ERHM3FI31A
[Character Concepts and Designs on Display at AnimeJapan 2023]
Character concepts and designs were exhibited at AnimeJapan2023 at the NBCUniversal Entertainment booth, showing off the hard work of the team working on the anime!
[Official Site Renewed]
The official site of The Demon Sword Master of Excalibur Academy anime has been renewed!
More information will be released there, so please look forward to it.
<Official Site>
https://seikengakuin.com/
[Anime Info]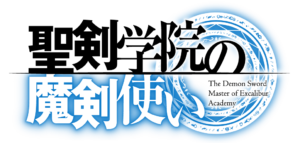 New TV Anime The Demon Sword Master of Excalibur Academy
The most powerful of the Dark Lords, Leonis sealed his body away to one day exact his revenge.
However, when he is awakened after 1000 years of slumber, he finds that his body has reverted to that of a 10 year-old boy!
"How could this be?!" He wonders to himself, when a young woman discovers him. Trying to comfort the awakened Dark Lord, she says: "How'd you get stuck in here, little guy? Don't worry, I'll protect you."
This girl, Riselia, is a student at Excalibur Academy, and Leonis is astonished when he finds out how drastically his world has changed. Hearing about such things as the unknown and hostile Void, the Seventh Assault Garden, and the absurdly powerful Excalibur, Leonis is totally lost in his new surroundings but ultimately enrolls in Excalibur Academy.
In a future world that has lost its connection to magic, the mightiest Dark Lord joins forces with beautiful heroines in this fantasy school story!
■Staff
Original Creator: Yu Shimizu
CharacterOriginal Concept: Asagi Tohsaka, Asuka Keigen
Director: Hiroyuki Morita
Character Designer: Takayuki Noguchi
Music: Yuji Nomi
Sound Director: Hisayoshi Hirasawa
Animation Production: Passione
Production: The Demon Sword Master of Excalibur Academy Production Committee
[Original Work Info]
The latest light novel volume (12) and the latest manga volume (6) were released via physical and digital retailers on Saturday, March 25!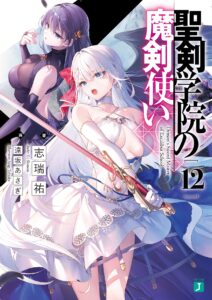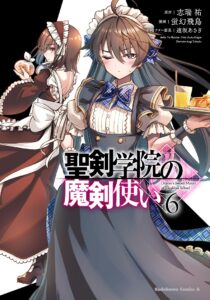 [Light Novels]
Published by MF Bunko J, The Demon Sword Master of Excalibur Academy volumes 1~12 are now available!
<New Release>
The Demon Sword Master of Excalibur Academy Volume 12
Author: Yu Shimizu / Illustration: Asagi Tohsaka
Release date: March 25, 2023 (Sat)
[Manga Adaptation]
Published by Kadokawa Comics Ace, The Demon Sword Master of Excalibur Academy Volumes 1~6 are now available!
<New Release>
The Demon Sword Master of Excalibur Academy Volume 6, published by Kadokawa Comics Ace
Manga: Asuka Keigen / Original: Yu Shimizu / Character Concept: Asagi Tohsaka
Release date: March 25, 2023 (Sat)
[Related Sites]
▼TV Anime The Demon Sword Master of Excalibur Academy Official Site
https://seikengakuin.com/
▼The Demon Sword Master of Excalibur Academy Special Page
https://mfbunkoj.jp/special-contents/seikengakuin/sp.html
▼The Demon Sword Master of Excalibur Academy List of Volumes
https://mfbunkoj.jp/product/seikengakuin/
▼The Demon Sword Master of Excalibur Academy Official Twitter
https://twitter.com/SEIKEN_MAKEN
▼MF Bunko J Official Site
https://mfbunkoj.jp/
▼MF Bunko J Official Twitter
https://twitter.com/MF_bunkoJ
(C) Yu Shimizu, Asagi Tohsaka / KADOKAWA / The Demon Sword Master of Excalibur Academy Production Committee
(C) Yu Shimizu   Illustration: Asagi Tohsaka