Interview with Kenji Saito, General Producer of Yatogame-chan Kansatsu Nikki Season 4
---
(Repotama is an online magazine covering news on everything anime, and we have recently started trying out posting articles in English! If you enjoyed this article, we'd really appreciate it if you'd consider sharing it and following us on Twitter!)
TV anime Yatogame-chan Kansatsu Nikki Season 4 is set in the Tokai region and centered in Nagoya, and began airing in April 2022.
Both the original work and the anime have long been locally popular in Nagoya and the Tokai region, but now that the series has already aired its 4th season the series has also attracted attention from anime fans nationwide.
This time, we got to interview General Producer Kenji Saito of TV Aichi!
From his position as general producer, he discusses points of interest in his work on the series, reasons for the TV station taking on the production of a local anime, and various other aspects of his work.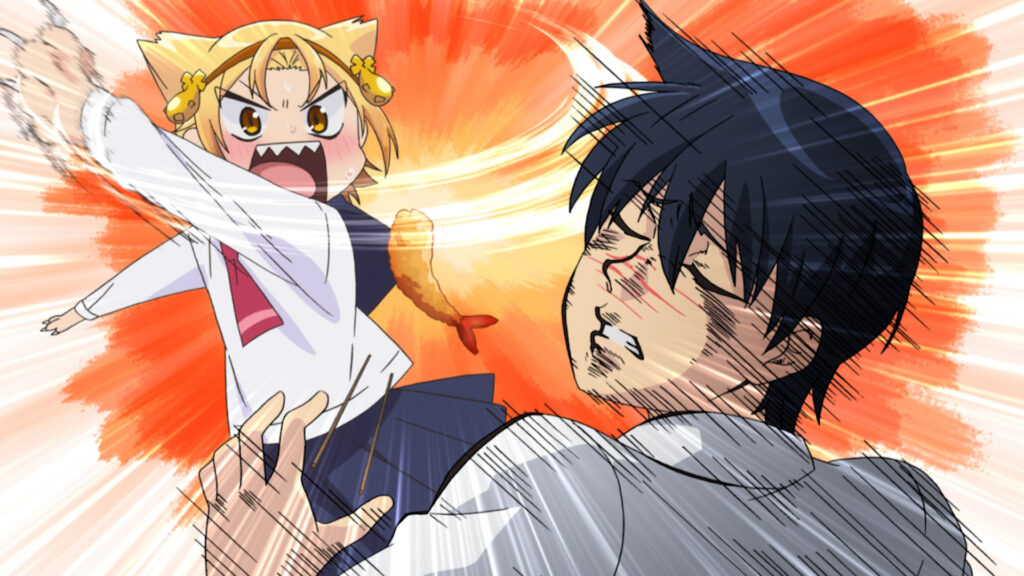 ―The first broadcast from the first season was on April 4, 2019. To start, what were the circumstances surrounding the decision to create an anime adaptation of the series?
General Producer Kenji Saito : I reached out to Ichijinsha-san via their phone number on the last page of the tankobon, and talked to the editor Adachi-san about making an anime adaptation. That's where it all started.
I think I watched a program about Nagoya that mentioned the series in the past, but I don't remember having actually read the manga back then. Also, the series is more than just "being based in Nagoya," or "the characters speak in a local dialect," but rather features local culture front-and center. Local businesses and products are brought up on the show, and are even made fun of by the characters! Even though there are characters that function as ambassadors for tourism and cultural exchange in Nagoya, there aren't too many series that will brazenly say something like "There aren't any tourist attractions in Nagoya."
I thought "What kind of people are making this?" So I reached out to Ichijinsha-san on my own thinking that this was something that TV Aichi had to create an anime adaptation for.
―Speaking honestly, did you think that the series would get as far as a 4th season? Or were you planning on making it a longer series like this from the beginning?
Saito : I got the feeling that it was a series loved by people of any age, so I thought it would be great if we could make a TV anime series out of it representing the Tokai region from an everyday life-perspective, and help make the local area more exciting.
―Please tell us about your work as the general producer, even simply.
Saito : I don't really know what the typical expectations are for a general producer position, but since TV Aichi is a small company I've effectively been given responsibility over every area. From putting together the production committee, confirming the contents of each program, handling the adjustment and progress of all kinds of campaigns, goods, Blu-ray releases, events, video distribution…
We are working in close cooperation with the other departments of TV Aichi to help make Yatogame-chan all the more exciting.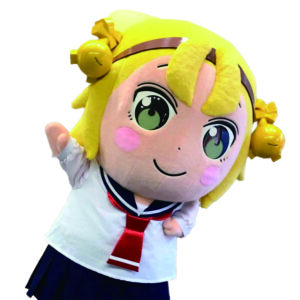 ―Speaking of Yatogame-chan, there have been a lot of activities held up to this point going beyond animation, so as the creation of Big Yatogame-chan (mascot character), collaborations with local sports teams, appearances in promotional videos at technical schools, and collaborations with local businesses. I felt that these were activities unique to a TV station with its roots planted firmly in its local area, but what kind of response have you received?
Saito : More than anything we've been doing our best to increase exposure for the series via all kinds of different occasions so that the characters can be known all over this region. Since there is so much variety to the projects, I feel it might be a bit of trouble for the production committee and Ando-sensei who have to check the contents over.
We've received a lot of communication more recently from companies, and the person in charge of these offers is often a Yatogame-chan fan. There are also people whose work is dedicated to making Yatogame-chan more widely known, and there's a lot of support from the fans here too.
―Also, for this series, there was an audition project held to decide who would be the introductory ambassadors for the special program just a little while before it aired, as well as the narrator of the retrospective broadcast, via the live streaming service SHOWROOM.
There has also been some crowdfunding held as well, but I'd like to ask about these different projects. First, how was the response to the SHOWROOM project?
Saito : We tried using SHOWROOM for the first time during this 4th season. I was grateful to the many people who participated in the audition, and various regular streams were held that were centered on Yatogame-chan projects. I wanted more people to be able to participate in the program initially, but we ultimately had to have a more stringent selection process due to budget and other restrictions.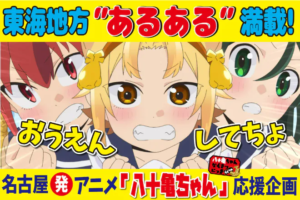 ―I'd like to ask you a question about crowdfunding.
You were able to receive the target amount early, but please tell us why you held crowdfunding in the first place as well as the response you received towards it.
Saito : I also wrote this on the crowdfunding page, but speaking honestly it just wasn't possible to produce something like this show as a profitable business. Given the constraints of our circumstances, we ended up relying on crowdfunding for the 4th season. Because the production of the anime itself had already been decided, it wasn't a more typical crowdfunding project that only begins production once enough funds have been accumulated, but rather it was a project that would allow fans to have their names displayed in the credits as well as make it possible for fans to participate in the anime itself.
Before we actually implemented it I was really worried about how things would go, but in the end we received a ton of support and kind messages from fans of the series, which really encouraged us. The Blu-ray that will release on August 5 (Fri) is also associated with a crowdfunding project, so please consider participating if you can!
―Please tell us if you have any favorite memories or stories from the series so far and why.
Saito : I was impressed by how powerful some of the lines from the series have been, with certain quotes taking on a life of their own.
"Ordering the mini-size Shiro Noir from Komeda is common sense," (Season 1 episode 2) "There aren't any tourist attractions in Nagoya," (Season 1 episode 3) "Are you trying to get yourself killed walking above ground in Nagoya in the summer?" (Season 1 episode 11) "Nagoya Castle isn't interesting," (Season 2 episode 8) "Yokohama is part of Tokyo," (Season 2 episode 11) "Mikawa-Anjō is a sad station that exists to tell you that you'll arrive in Nagoya in 8 minutes on the Shinkansen," (Season 3 episode 5) etc. Another one I like from season 4 is "Machida might as well be Kanagawa."
Aside from that, when I saw the station sign that read "General Rehabilitation Center" it made me kinda lose it for a minute (season 4 episode 5), and Tadakusa's "My life has no regrets," is something you can't miss.
There's also a scene in episode 10 where the name of a local company is repeated over and over, but it was really tough for the production team to get a license to use its name… (laughs)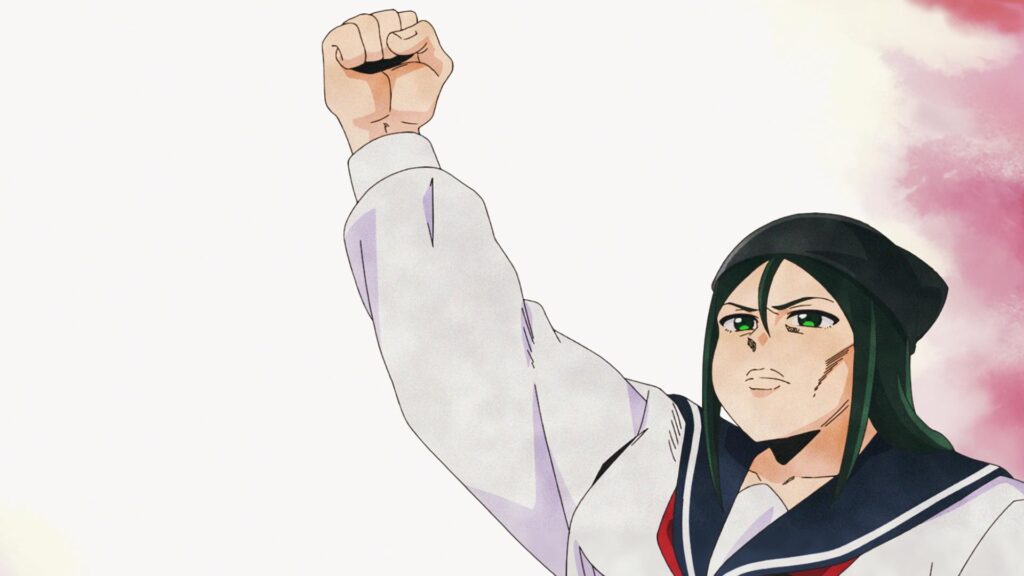 ―Now with 4 seasons, Yatogame-chan Kansatsu Nikki is becoming more and more exciting, but I've heard that there will be events in the future too. If you have any future goals or ambitions as the general producer, please give us as many details as possible.
Saito : We are keen on holding events in Nagoya and have held talk events several times in the past too. The next one is planned for July 3 (Sun). Mikako Komatsu, who voices Yanna Sasatsu, as well as Lala Shonai's voice actress Yoshino Nanjo will be participating in a Yatogame-chan event for the first time, so I'm really looking forward to seeing what kind of event it will become.
Also, the 4th season's Blu-ray will be released on August 5th (Fri) and pre-orders are currently being offered with added extras, so please give those a look as well.
In addition to that, different products are also scheduled for release via local manufacturers this August, and we're planning to show them at "World Cosplay Summit" which is a Nagoya summer tradition. We'll continue to carry out projects that go beyond anime production moving forward, so please look forward to them!
Our goal is to have more people become familiar with the series and its characters, and to make the series a known icon of Nagoya. Currently, members of an advertising study group at a local university are making a "Yatogame-chan Support Video" but I would like us to collaborate more and more with various fields outside of businesses and schools, so we'd be happy to hear from anyone!
―Finally, please give all of the Yatogame-chan fans one more message.
Saito : We've aired 4 seasons of the anime up to this point, but the total amount of actual animation is still close to two and a half hours. Still, it's all thanks to the support of fans of the original work and fans of the anime that we've been able to get this far. There is much from the original work that hasn't been put to animation yet, and a lot of people, including those involved with the series, have told us "I want to see episodes on a longer scale." I don't know what will happen in the future, but… if we're able to meet again through more anime, I hope you'll cheer us on with all your might.
But before that, there are plenty of things to pay attention to including the latest comic release, the Blu-ray release and event-holding too, so please enjoy it all to the fullest! Thank you very much!
※Please click below for details on the projects discussed during the interview
・Crowdfunding Project Planning (Blu-ray)
https://camp-fire.jp/projects/view/581472
・Blu-ray Release Commemorative Event "Arigato-san This Time Too!" Ticket Reservation Page
https://passmarket.yahoo.co.jp/event/show/detail/02nrgcyab9c21.html
【Present】(please note: applications from outside Japan are not available)
Yatogame-chan Kansatsu-Nikki Season 4 Signed Poster will be given away as a gift!
In commemoration of the completion of the relay interview project, a poster signed by the cast and staff will be presented to one person chosen at random. It's a lovely gift signed by 9 members of the cast and staff including original author Ando-sensei!
Haruka Tomatsu (voice of Monaka Yatogame)
Mitsuhiro Ichiki (voice of Kaito Jin)
Yuki Wakai (voice of Mai Tadakusa)
Mikako Komatsu (voice of Yanna Sasatsu)
Sumire Uesaka (voice of Sho Kochikashi)
Sora Tokui (voice of Kei Aonaji)
Reo Kurachi (voice of Kiina Asaka)
Masaki Ando-sensei
General Director Hisayoshi Hirasawa
Those who wish to apply are asked to please follow the Repotama! Official Twitter @repotama(https://twitter.com/repotama/)and retweet the tweet of this article. We will contact the winner via DM.
Application period: until June 30 (Thurs) 2022 at 23:59 JST
【Original Work Information】
Yatogame-chan Kansatsu Nikki (Currently being published via Monthly Comic Rex)
Yatogame-chan Kansatsu Nikki (Published via Rex Comics) Volumes 1-12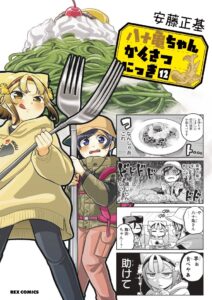 Volume 12 now on sale!
■Official Website http://yatogame.nagoya/
■Twitter @yatogame_chan /Hashtag: #Yatogamechan
(c)Masaki Ando・Ichijinsha/Aichi Dagane High School