He speaks with a freewheeling spirit! Interview with Shun Horie, host of Lashinbang Radio for June 2022
---
(Repotama is an online magazine covering news on everything anime, and we have recently started trying out posting articles in English! If you enjoyed this article, we'd really appreciate it if you'd consider sharing it and following us on Twitter!)
"Lashinbang" is a retailer that buys and sells used anime goods, figures, DVDs, Blu-rays, etc. across Japan. In store, a radio program featuring popular voice talents is being broadcast in the first and second half of every month. After the in-store broadcasting period is over for each voice actor/actress, the video archive of the show is being made available via YouTube.
The host of the radio broadcast for June 2022 is Shun Horie, well known for such roles as Kanpei Kuroda in AOASHI, Haru Shirokane in TRIBE NINE, and Robin Lafitte in VISUAL PRISON. We think you'll get the feeling that he spoke in the interview with a freewheeling spirit!
―Please give us your overall impressions from the recording.
Shun Horie : I was told that I could speak in whichever way I'd like to, so I was able to record the program very freely. I wonder if I talked about things that weren't really suitable for Lashinbang Radio… (bitter laugh)
―Have you ever bought anything from a Lashinbang store before?
Horie : I'm a longtime fan of Yukari Tamura-san, so I've bought a number of different CDs from Lashinbang that she was involved with.
―I hear that this was the first time you looked up the price of your goods via Lashinbang during the "Nattoku Kaitori" segment.
Horie : That's right. I asked the staff to prepare merch that was in some way related to cats, specifically from Natsume's Book of Friends, Doraemon and Sailor Moon, and then I checked the price. I haven't sold any goods myself before, but if I decide to let some of them go, I'll try using Nattoku Kaitori!
―Speaking of cats, what got you to like cats in the first place?
Horie : Growing up with a cat helped, I'm sure, but I think "liking cats" is something that's been etched into human DNA for eons now. (laughs)
They meow when they're finished eating, they meow a "See ya" when you head out the door, and sometimes they'll just randomly grab onto your feet and meow. They're just so cute!
―"During the Shun Horie's Everyday Life" segment, you talked about cities you've been wanting to visit.
Horie : Specifically I mentioned Sugamo, Takadanobaba, Shimokitazawa. I always go to Kyoto when I want to take it easy, but I can sense the "smell of Kyoto" in Sugamo as well. In Takadanobaba and Shimokitazawa, though, you can really feel the energy from all the young people!
―In the "Improvised Anime Audition" segment, you created your own original anime by combining randomly selected "genres", "roles" and "lines" pulled from cards, and your ad-libbing abilities were put to the test.
Horie : I'm really bad at ad-libbing… even during regular dubbing, when I'm told "Okay, now just say something that sounds meaningful for your character!" I'm often at a loss for what to say.
This time, I tried to make a tale (?) about "A chunky man speaking in the tone of a requiem while playing airsoft," but I have no idea how the result was in the end. (bitter laugh)
Please check it out.
―What stood out to you the most during the question-and-answer segment?
Horie : I received a comment from a listener saying "I can't look at people's faces when I talk to them," and it felt like they wanted advice, but I could only say "Right? I know!" and then I was out of ideas (bitter laugh)
I thought to myself that the listener was similar to a lot of TV celebrities. (laughs)
―Finally, please give us a message.
Horie : I don't know what people will think when they listen to my talk in the store. If you wonder to yourself "What's this guy on about?" Please just don't think too hard about it (laughs) and cheer me on either way.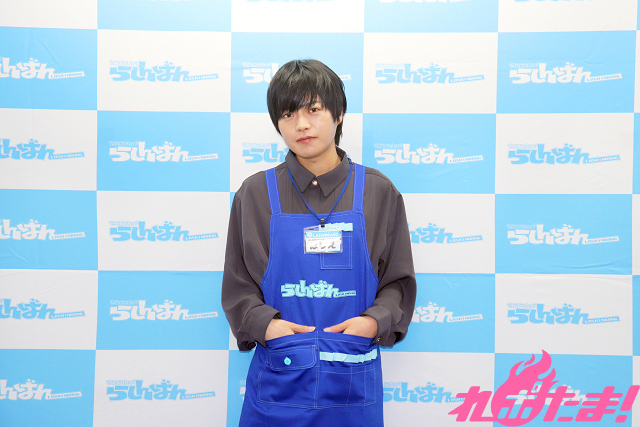 <Interviewer / Dandy Saeki・Article wording (editing) by Repotama! editorial department>
● Lashinbang YouTube channel
https://www.youtube.com/channel/UCD6rv8KsGnrQZFR9Ax6CSmg