"I thought it would be a normal show, but it really became something else!"『Chou Futsuu Toshi Chibachuu Densetsu』interview with Yuri Kinoshita, voice of Usaki-chan
---
(Repotama is an online magazine covering news on everything anime, and we have recently started trying out posting articles in English! If you enjoyed this article, we'd really appreciate it if you'd consider sharing it and following us on Twitter!)
Chou Futsuu Studio is a studio that produces local anime based mainly in Chiba prefecture. It was recently announced that the new anime Chou Futsuu Toshi Chibachuu Densetsu will be produced in Chiba City, Chiba Prefecture, and it was also announced that "Kamen Joshi" Yuri Kinoshita will be playing the role of Usaki-chan, the partner of heroine Mito Hamajo.
Usaki-chan is a mysterious creature that suddenly appeared before the "normal" girl Mito in her second year of junior high school. Usaki-chan's part is played by Kinoshita-san, and it's her very first voice acting role! We got to talk to Kinoshita-san about her enthusiasm and energy for dubbing, as well as her passionate "Chiba love".
―What kind of connection do you have to Chiba Prefecture, Kinoshita-san?
Yuri Kinoshita : My grandparents lived in Kamogawa City, and when I was little I often got to visit them there. My picture diary from summer vacation is mostly filled with memories from Kamogawa. (laughs)
―What kinds of preparations are you doing to prepare for the role of Usaki-chan?
Kinoshita : I watched a lot of different shows, thinking about the unique characteristics of Usaki-chan and paying attention to how a lot of different, strange creatures behaved in those shows. I eventually honed in on "Ganko-chan" who appears in the kids' program "Ganko-chan of Zawazawa Forest". (laughs)
―Another similarly mysterious creature "Tega-chan" is played by fellow "Kamen Joshi" member Moa Tsukino-san.
Kinoshita : Yeah! Tega-chan makes a lot of meta references, so I'm looking forward to seeing how Usaki-chan will get involved with Tega-chan!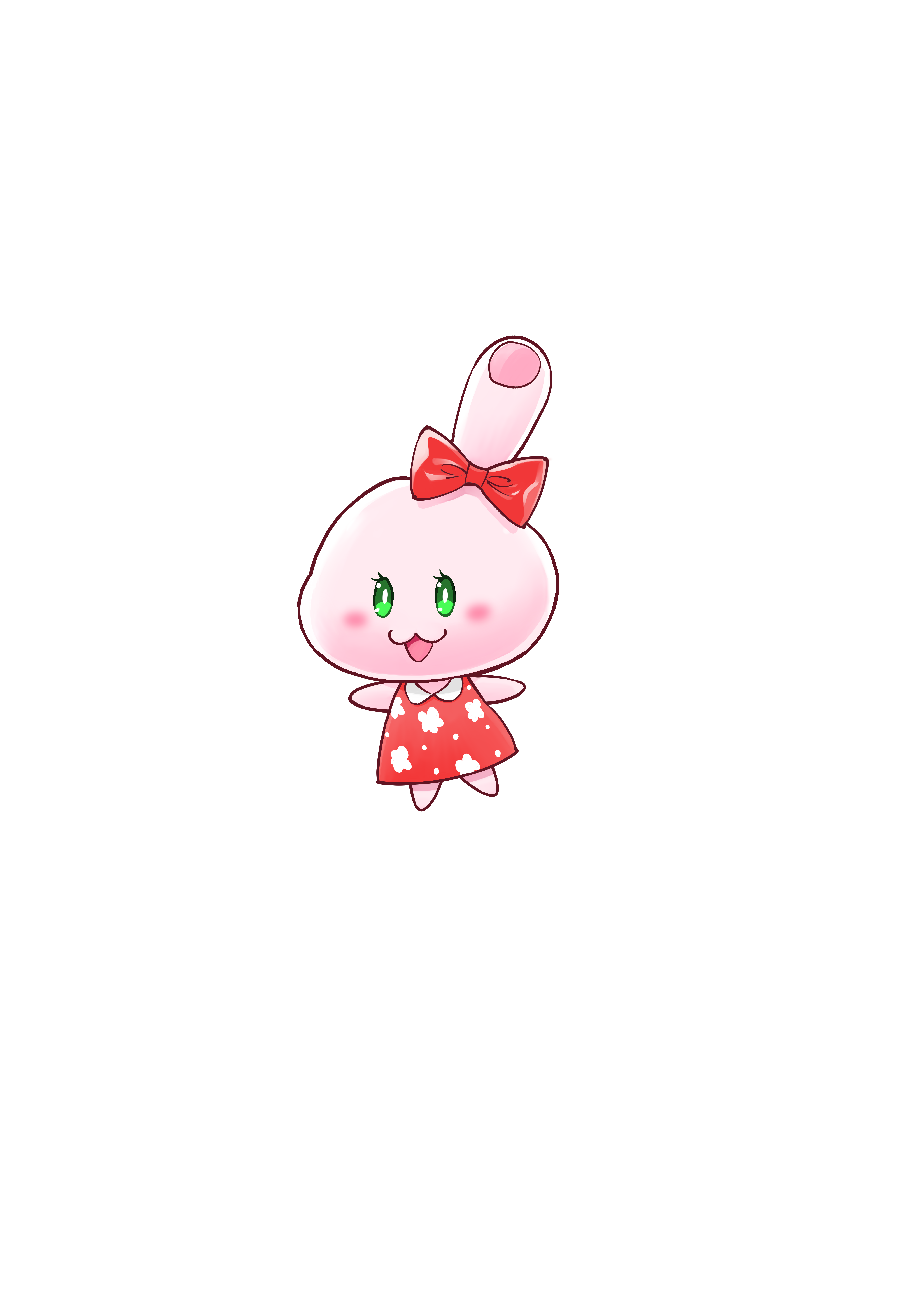 ―By the way, do you have any memories or overall impressions you'd like to share of Chiba City?
Kinoshita : I get the sense that it's an easy city to live in. A "peaceful city", I guess you would say? By the way, when I went to pull a large, roughly 16-ton bus for a particular event held at "Makuhari Messe" in Chiba City a little while ago, I stayed at an "Apa Hotel" near the venue! Does that count as a "Chiba City memory"? (laughs)
―I think that counts. I'm sort of distracted by the whole "I went to pull a 16-ton bus" part of your story though. (laughs)
It looks like the serialization of the 4-panel manga will also be starting, but how was that to read?
Kinoshita : It's filled with facts and info related to Chiba so it's a great learning experience to read! There were also a lot of meta jokes in there as usual, so it's a lot of fun to read. (laughs)
There was a point in my life where I was worried about being "normal" like Mito-chan is, so I'm really happy about being able to play Usaki-chan who is so much the opposite. I want to use this happiness and give it my all in my performance!
―Is there anything in particular you'd like to do with the greater "Chou Futsuu" series?
Kinoshita : Maybe a time where Usaki-chan and Tega-chan can talk one-on-one? It just makes me feel at ease when I can see two characters that are only two heads tall chatting with each other.
―What kind of role would you like to try if you get another opportunity to do voice acting?
Kinoshita : I'd like to try a character that can use magic in a fantasy world. I want to try casting a spell in a cool way. If you asked me what kind of magic (ability) I'd want to use, I'd definitely go with teleportation. Because it would be easy to get around. (laughs)
I want to continue with my work as a voice actress, but I'm also learning about art too. I'll do my best to get to a level where I can be active as a creator someday!
―The crowdfunding has been going well too, it seems.
Kinoshita : I have to recommend the opportunity to do dubbing alongside us for the show. I think this kind of opportunity is really rare, so if it all works out I'd like to chat with participants during our spare time!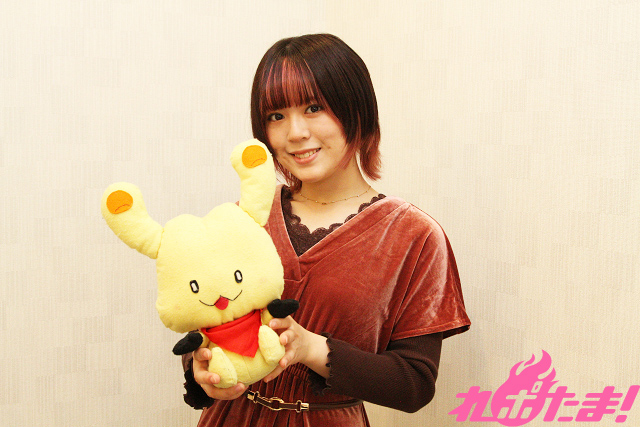 <Interviewer・Photos / Dandy Saeki・Article wording (editing) by Repotama! editorial department>
【Crowdfunding Overview】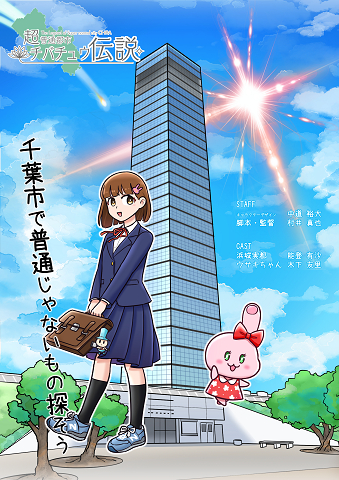 Participatory crowdfunding, where you can make your very own character appear in the work or participate directly as a voice talent, is being held until May 29 (Sun). The manga is also scheduled to begin serialization from its official site and social media in May. Please see the website below for more details! (note: site in Japanese)
Crowdfunding Page: https://fanbeats.jp/projects/266
Official Site: https://kashiden.dekimachi.com/story/12chibachu/
Twitter: https://twitter.com/kashiwaanime
【Present】(please note: applications from outside Japan are not available)
Kinoshita-san's autograph on special coloured paper will be presented to one person!
Those who wish to apply are asked to please follow the Repotama! Official Twitter @repotama(https://twitter.com/repotama/)and retweet the tweet of this article. We will contact the winner via DM.
Application period: until June 10 (Fri) 2022 at 23:59 JST