Filled with respect for those who serve!『HAKOZUME~Kobanjoshi no Gyakushu~』Interview with Shion Wakayama (voice of Mai Kawai) and Yui Ishikawa (voice of Seiko Fuji)
---
(Repotama is an online magazine covering news on everything anime, and we have recently started trying out posting articles in English! If you enjoyed this article, we'd really appreciate it if you'd consider sharing it and following us on Twitter!)
Hakozume~Kobanjoshi no Gyakushu~ (also known as Hakozume) is a TV anime based on a popular work by Miko Yasu. As a "work comedy" the anime is filled with laughs, serious engagements, and tears and is centered around the main characters Mai Kawai and Seiko Fuji. The former went through a rigorous examination process and found stable work as the only one who passed, and the latter is her instructor.
The TV anime concluded at the end of March 2022, but the 3rd and final broadcast of the web radio "Hakoraji ~Seiyuu Girls' Counterrattack~" has been released on YouTube via KADOKAWA Anime Channel as well as the Internet Radio Station , and features Shion Wakayama (voice of Mai Kawai) and Yui Ishikawa (voice of Seiko Fuji). The two have been paired closely since January and had a great time talking during the broadcast.
This time, we got a chance to talk to them after recording and ask them about the program and the anime which reached its final episode in March.
―Please give us your overall impressions after finishing recording "Hakoraji".
Shion Wakayama: I had so much fun talking with Ishikawa-san, that the time was over before I knew it!
Yui Ishikawa: It was recorded after the final episode was aired, so I'm glad I got to talk about a lot of the emails we received from fans. I had a lot of fun talking so much with Shion-chan, but I still have so much I want to talk about.
Wakayama: I was glad to hear from a former police officer who gave their thoughts on the show from their unique perspective.
―Did your impressions of each other change during dubbing and other programs?
Ishikawa: I initially had the impression that Shion-chan was a cute, quiet girl, but the further we got into dubbing the more I thought she resembled Kawai. Particularly the attitude of "Anyway, let's just do it!" was really similar.
Wakayama: I'm honored to hear you say that!
My first impression of Ishikawa-san was "what a beautiful oneesan…" We really got along with each other well during the chats between dubbing sessions. I just love her!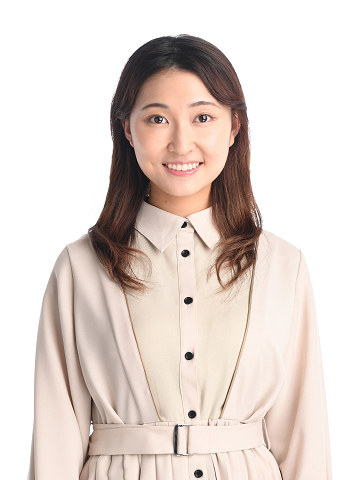 ―As for the dubbing of the anime itself, didn't you find it difficult to have a lot of monologues, Wakayama-san?
Wakayama: It was tough. Monologues and narrations alternate with each other, so I had a hard time trying to think of how to switch gears back and forth like that. It was difficult to know whether I should make myself sound funnier, or give a more matter-of-fact explanation when talking.
I was really able to act freely with Ishikawa-san's help, so I'm really grateful for that!
Ishikawa: Thank you for the compliment!
―Are there any memories in particular that stick out to you?
Wakayama: In the 12th episode "Reenactment Doll" Takeshi Yamada (played by Shinba Tsuchiya) moves to stop a fight between Fuji and Seiji Minamoto by carefully putting himself in the middle of it. I thought that must be a way he often handles those kinds of situations, and figured he must have a good relationship with the others.
Ishikawa: For me it's something from the 3rd episode "The Corpse's Tale". I was impressed by how the officers took action to mourn the loss of life. There are lots of funny moments in this anime, but there are also a lot of scenes that make you think more seriously about a number of things. I think it's amazing how you can feel so differently every time you finish an episode.
―Are there any characters from the final episode that you're particularly fond of?
Wakayama: Like I mentioned earlier, Yamada sticks out to me. When Kawai finds herself facing a wall in her way, he's the one who makes an opportunity for her to get over it. More than anything, he always acts in a funny way so I never get tired of him. (laughs)
Ishikawa: It's Kawai for me. Seiko is a talented woman who graduated from the academy at the top of her class and is known as "Miss Perfect". But thanks to Kawai being around, she shows off a different side of herself after being spoiled by those around her, and I think Kawai gives her the strength to better herself even more just by being around.
Also, I think that Fuji and Minamoto look like they're in conflict with each other but actually have a trusting relationship, and I think that's great.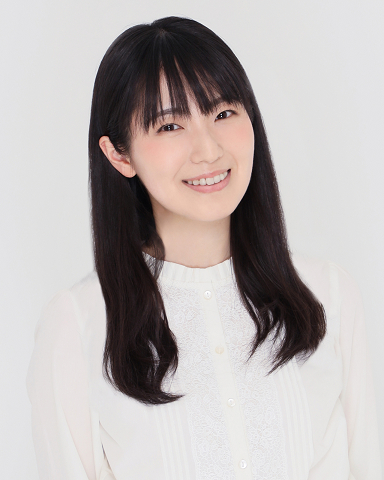 ―Kendo Kobayashi-san played the role of the deputy chief and did a great job.
Wakayama: He was really perfect for the role, and I thought "wow, he's an actual deputy chief…!" (laughs)
Ishikawa: I wonder if there are people who don't know it's Kendo Kobayashi playing that role because of how believable he is as a deputy chief. (laughs)
Wakayama: I couldn't have a direct conversation with him because of the current state of things, but if I get another chance I would love to do dubbing together!
―Please tell us about a story related to the police and Hakozume.
Ishikawa: I've been in a car driven by a police officer before, but I found that they drove very carefully. I wasn't in a police vehicle, but there was a part in the anime that talked about the seats being comfortable to sit in, so I'd like to try sitting in one someday!
Wakayama: When I'm walking around in the city and see a police box or a police officer on guard, I find myself staring. If you stare too much, I think you might get questioned though. (laughs)
―If the two of you were in charge of police duties, what kind of duties would you want to be responsible for?
Wakayama: Maybe a telephone operator connecting the police headquarters to each station? You wouldn't have to move from your station, and it looks like it would be a lot of fun somehow. (laughs)
Ishikawa: I'd like to be a police detective and go to the scene of an incident and pull out my notebook… I'm really too obsessed with criminal dramas. (laughs)
I did a lot of acting as a police box officer in the anime, so I'd like to try being a flashy detective.
―Please give us a final message.
Ishikawa: Hakozume strikes a perfect balance between comedy and seriousness, and I had a great time performing each and every time. I'd like to live my life in a way that respects all of the officers who support our society every day.
The original work is still continuing, and I hope that everyone will continue to support it into the future. Thank you very much!
Wakayama : We've reached the end of the anime of Hakozume, but as Ishikawa-san said, the original manga is still continuing, so I'm looking forward to the day where I can play Kawai again!
<Interviewer / Dandy Saeki・Article wording (editing) by Repotama! editorial department>
【Stream Overview】
『Hakoraji ~Seiyuu Girls' Counterrattack~』
■3rd Stream's Personalities
Shion Wakayama (Voice of Mai Kawai)
Yui Ishikawa (Voice of Seiko Fuji)
【"Hakoraji" URL】
●Internet Radio Station <Onsen>
https://www.onsen.ag/program/hakozume
●YouTube "KADOKAWA Anime Channel"
https://www.youtube.com/watch?v=wBX7_n5uKLU&t=7s

【Anime Overview】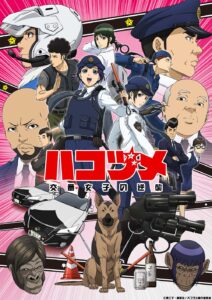 『HAKOZUME~Kobanjoshi no Gyakushu~』
<Staff>
Original: Miko Yasu(serialized in KODANSHA「Morning」)
Director: Yuzo Sato
Series Composition: Ryunosuke Kingetu
Character Designer: Kei Tsuchiya
Deputy director: Nobu Ishida
Art board: Kazuyuki Hashimoto, Norihiko Yokomatsu
Art setting: Shinji Sugiyama
Color design: Harue Ono
Camera Director: Hironobu Hatanaka
3D Director: Yasutaka Tanaka
Editor: Mariko Tsukatsune
Music: Nobuaki Nobusawa
Sound Director: Kisuke Koizumi
Sound Effects: Naoto Yamatani
Recording Studio: Studio T&T
Sound Production: Magic Capsule
Production Producer: Mariko Ashigawa, Satoki Toyoda
Animation Production: MADHOUSE
Production: HAKOZUME Project
<Cast>
Mai Kawai: Shion Wakayama
Seiko Fuji: Yui Ishikawa
Seiji Minamoto: Ryota Suzuki
Takeshi Yamada: Shinba Tsuchiya
Miwa Makitaka: Kana Hanazawa
Tamotsu Hojo: Rikiya Koyama
Fukushocho: Kendo Kobayashi
●Anime official site
https://hakozume-anime.com
●Anime official Twitter
@hakozume_anime
(C)Miko Yasu・Kodansha/ HAKOZUME Project
【Present】(please note: applications from outside Japan are not available)
Ishikawa-san and Wakayama-san's autographs on special coloured paper will be presented to one person!
Those who wish to apply are asked to please follow the Repotama! Official Twitter @repotama (https://twitter.com/repotama/) and retweet the tweet of this article. We will contact the winner via DM.
Application period: until April 22 (Fri) 2022 at 23:59 JST