"I want to help spread the charm of Kamagaya, Chiba to the whole world"『Chou Futsuu Toshi Kamagaya Densetsu』Interview with Moa Tsukino, voice of Tega-chan (2nd gen)
---
(Repotama is an online magazine covering news on everything anime, and we have recently started trying out posting articles in English! If you enjoyed this article, we'd really appreciate it if you'd consider sharing it and following us on Twitter!)
The production of the local anime Chou Futsuu Toshi Kamagaya Densetsu was announced, with the purpose of helping to revitalize the region. Crowdfunding is currently underway, and the first episode of the show is scheduled to be released around February 2022.
Anime such as Chou Futsuu Toshi Kashiwa Densetsu and Chou Futsuu Toshi Matsudo Densetsu, which are part of the Chou Futsuu Series, have been created before Kamagaya! This time, we got to talk to Moa Tsukino, a member of the idol group Kamen Joshi, and she will be playing Tega-chan, a mysterious creature from Lake Teganuma.
―So, I hear you have a connection with Chiba prefecture.
Moa Tsukino:I'm in charge of the voice acting for the main character Chiitan in the program "Kawauso Chiitan☆ Goes to the Real Japan" being broadcast on Chiba TV. I was also appointed to be the Matsudo Contents PR Ambassador in 2017 and the chief of a police station in Matsudo for a single day in 2018.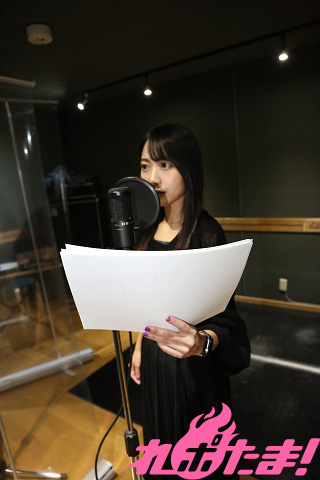 ―What is your impression of Kamagaya?
Tsukino:I visited the city during my audition, and I got the impression that it was a laid-back place. I grew up in a similar sort of environment, so I quickly felt at home.
―Please tell us your feelings on playing Tega-chan.
Tsukino:He (?) appears not only in Kamagaya Densetsu but throughout the entire Chou Futsuu Series, so I think he has as much influence as "Chiiba-kun", the official mascot of Chiba! (laughs)
―You yourself are from Saitama prefecture, correct?
Tsukino:That's right. It's a neighboring prefecture, but I still don't know very much about Chiba. I would like to take this opportunity in my role to discover more about and help spread the charm of Chiba prefecture!
―Please give us your impressions of watching the Chou Futsuu Series.
Tsukino:My impression of it is that there is as much parody material in the show as there is material based on things local to the area. I was impressed by how well the local material that only locals would know about mixed with the parody material which everyone knows about, giving it a sense of familiarity regardless of who watches it. I also really enjoyed the self-deprecating stories. (laughs)
―How was playing Tega-chan?
Tsukino:Since there is an aspect of him being "a character that explains local stories" it was hard to talk casually without putting too much emotion into my line reading. But it was a really satisfying experience!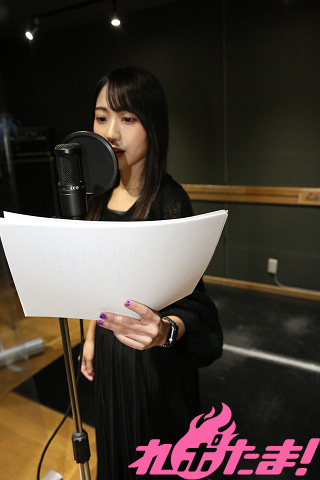 ―What do you want to do in the Chou Futsuu Series in the future?
Tsukino:I would like to do an in-person event. When I got to be the chief of the police station in Matsudo for one day, I was able to interact not only with fans but also with people who otherwise weren't familiar with me. So, if we got to do an event, I would like to do it in an open area where anyone can drop in! I'd like to work as a PR ambassador again if possible. (laughs)
―Crowdfunding is currently underway for this project.
Tsukino:There are a lot of really attractive gifts for backers, such as being able to participate in the script and appearing in the credits, so please be sure to check out the special page for it( https://fanbeats.jp/projects/243 ). I hope we'll be able to make this work more exciting together!
―Please give us a final message.
Tsukino:I wasn't born in Chiba prefecture, but I really hope that I can convey the charm of Chiba through Tega-chan. Thank you very much for your support of the Chou Futsuu Series!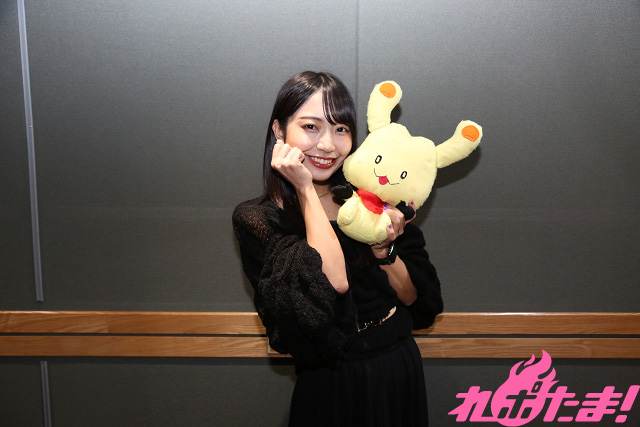 <Interviewer・Photos / Dandy Saeki・Article wording (editing) by Repotama! editorial department>
【Crowdfunding Info】
"Dekiru Machi Project" is currently carrying out crowdfunding to liven up the contents of the work!
It will conclude on December 18 (Sat) at 23:59 JST, so please check it out right away!
☆Details below!
●Hands-on with Gotochi Anime "Chou Futsuu Toshi Kamagaya Densetsu" Project
https://fanbeats.jp/projects/243
●Tega-chan Official Twitter
@kashiwaanime
●Dekiru Machi Project Official Twitter
@dekimachi
【Recommended hashtags】
#Kamagaya #Chiba #GotochiAnime
●Moa Tsukino Official Twitter
@tsukinomoa_37
【Present】(please note: applications from outside Japan are not available)
Tsukino-san's autograph on special coloured paper will be presented to one person!
Those who wish to apply are asked to please follow the Repotama! Official Twitter @repotama(https://twitter.com/repotama/)and retweet the tweet of this article. We will contact the winner via DM.
Application period: until December 24 (Fri) 2021 at 23:59 JST