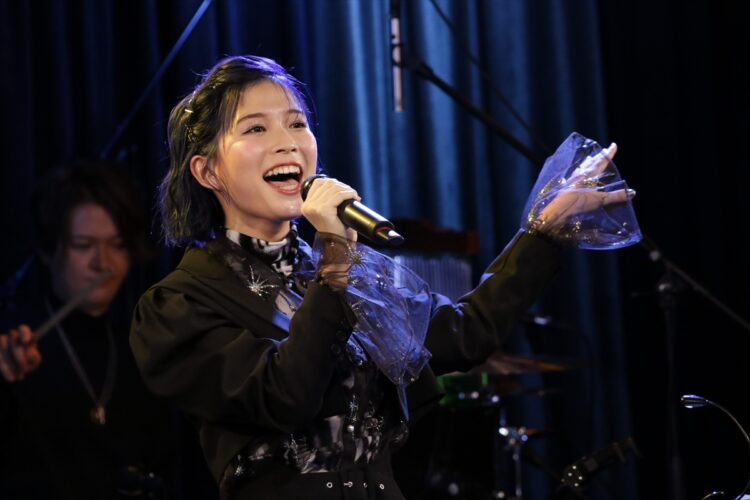 Voice actress Yoshino Aoyama holds a solo live show for the first time in 3 years! Also on March 9, 2022 (Wed) her solo debut will begin!
---
(Repotama is an online magazine covering news on everything anime, and we have recently started trying out posting articles in English! If you enjoyed this article, we'd really appreciate it if you'd consider sharing it and following us on Twitter!)
Voice actress Yoshino Aoyama held the live event "Yoshino Aoyama SPECIAL LIVE 2021 Yopipinya" on Saturday, December 4th at eplus LIVING ROOM CAFE&DINING in Shibuya, Tokyo, and it was her first step toward doing full-scale activities in the music industry. It was also announced at the event that she will be making her debut as a solo artist on March 9, 2022 (Wed).
At her first solo concert in about three years, "My Tree" from the solo event of voice actress unit Wake Up Girls!' was performed, and then the new song "Tabi" was performed for the first time, with 12 songs in total performed.
In front of the crowd of fans, she said "It got to a point where I couldn't ignore it anymore, and I knew I wanted to make music and songs that I love all by myself," and with that she announced her solo debut. There was a massive applause from the audience as many fans shouted out how much they love her.
Keep an eye on Yoshino Aoyama, as she's just about to start a new challenge.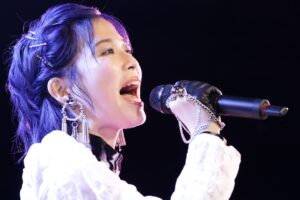 ●Yoshino Aoyama Official Twitter
@Yopipi555
●Yoshino Aoyama Official Instagram
@yopipinsta555