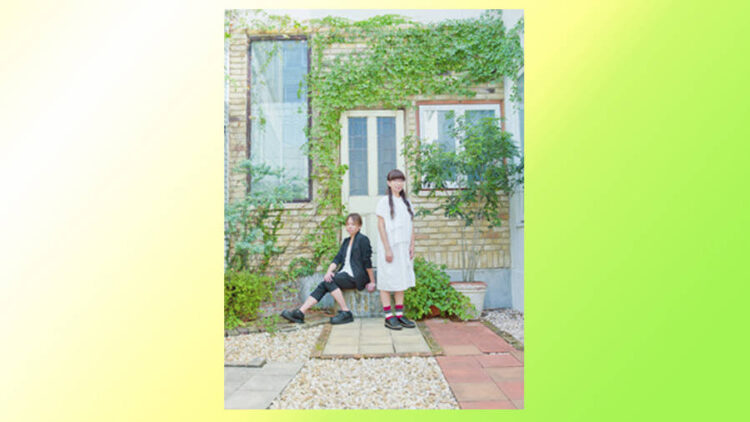 The 4th eufonius stream-only live event "eufonius Live 2021 Stream-Only~The Other Side Of eufonius~" will be held Nov. 21 (Sun)
---
(Repotama is an online magazine covering news on everything anime, and we have recently started trying out posting articles in English! If you enjoyed this article, we'd really appreciate it if you'd consider sharing it and following us on Twitter!)
eufonius produces songs and BGM for various anime and games such as CLANNAD, true tears, Yosuga no Sora, Konohana Kitan and others. With vocalist riya and sound producer Hajime Kikuchi, eufonius will be holding their 4th stream-only live event on November 21st (Sun). Titled "eufonius Live 2021 Stream-Only~The Other Side Of eufonius~", this time songs created by riya and Hajime Kikuchi as individuals, as well as, of course, songs by eufonius will all be played together at the event, making this a rare opportunity to hear a number of great songs not normally performed live.
【Livestream event overview】
"eufonius Live 2021 Stream-Only~The Other Side Of eufonius~"
November 21, 2021 (Sun) Streaming from 16:00~
<Ticket price>
3,800 yen (tax included)
<Cast>
eufonius
Supporting members:
Gt: Yasuo Asai
Vl: Takeshi Iwasaki
☆Click below to purchase tickets:
https://streaming.zaiko.io/_item/343902
【Points of note】
・This is an online-only performance.
・If you purchase a ticket here, you will receive an email. Please check the email in advance for viewing information.
・Customers will be responsible to bear the standard costs of internet access to view the event.
・Using Wi-Fi is recommended as the amount of data transferred via the event is expected to be significant.
・The best preparations for smooth streaming will be carried out, such as with the equipment and lines used, but due to the nature of streaming please note that there is a possibility of video distortion or unexpected pauses in the stream.
・The streaming URL can only be viewed by the ZAIKO account which made the purchase.
・Even if the URL is shared to social networking services, it can only be viewed with the individual's ZAIKO account.
・Please reload the viewing page 5 minutes before the performance begins.
・Please note that if you begin watching during the middle of the stream, you will be watching the live performance from that point and you cannot rewind and play during the livestream. After the livestream, if there is an archived video of the performance, it can then be rewound and played freely.
・Those who purchase a ticket sold at +Archive can watch the archived video any number of times for either 14 or 30 days after the livestream.
・Whether there is an archived video or not varies from event to event, so please check the event's contents.
・Convenience store payment will be applicable until 5 days before the end of the ticket period.
● eufonius official site
http://www.eufonius.net