The first step in making her dreams come true! Interview with Shiori Tani, voice of Kiri Hashiraya in Gotochi Anime's upcoming "Chou Futsuu Toshi Matsudo Densetsu"!
---
(Repotama is an online magazine covering news on everything anime, and we have recently started trying out posting articles in English! If you enjoyed this article, we'd really appreciate it if you'd consider sharing it and following us on Twitter!)
The anime Chou Futsuu Toshi Kashiwa Densetsu was produced in order to help revitalize the Kashiwa region and was broadcast on TV in 2020. Afterward, the production of the anime Chou Futsuu Toshi Matsudo Densetsu (also known as Matsudo Densetsu) set in the city of Matsudo was announced, and auditions for the roles were started. After the final selection was completed in September 2021, Shiori Tani won the Grand Prix and was given the role of the main character, Kiri Hashiraya.
This time, we talked to Tani-san, who has lived in Matsudo since she was a small child and is passionate about the local area, and we asked about herself, this upcoming work, and the crowdfunding that is currently taking place.
―First of all, please give us a quick self-introduction.
Shiori Tani:I'm originally from Tokyo, and I've lived in Matsudo since I was three years old. Currently I'm active as a freelancer, and I've participated in activities as a Vtuber and in radio dramas, theatrical performances, live readings and the Japanese dubbing of games from overseas.
―Please tell us why you decided to become a voice actress.
Tani:When I was taking university entrance examinations, I started watching anime to take breaks from all the work and from here I became interested in voice acting. For the first time, I thought to myself "This is what I want to work in" so I started working hard to make my dream a reality.
My parents told me "If you get into your first-choice university, you can pursue whatever you'd like to," so after I entered the university I also began attending classes at a vocational school.
―It must have been challenging to balance university and vocational school, right?
Tani:I definitely was busy every day, but it's so much fun to pursue your dreams, and even at university I could take classes about "phonetics" and "dialects", which would at least help me a little in my pursuit of becoming a voice actress.
―Why did you decide to audition for Matsudo Densetsu?
Tani:Just as I was thinking "I want to give an audition a shot to test my abilities", the first thing that I spotted was "Matsudo Densetsu". Since I've also been living in Matsudo for so long, I thought it must be fate. I also was attracted to the character of the strong-minded and cool Kiri-chan!
―The last audition was fully public, but what kind of attitude did you take on when challenging it?
Tani:I was really nervous because I had to deliver my lines live in front of everyone at the venue while it was being livestreamed. However, I just approached it thinking strongly to myself "As long as I give it my all, it'll be fine" and I did my best from there!
―What are your impressions of Matsudo Densetsu?
Tani:I've still only received a few of the scripts, but from everything I've seen I think it's a wonderful work where you can learn all about Matsudo while enjoying the interactions between the unique characters!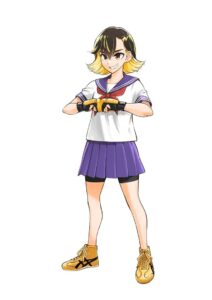 ―Kiri is the eldest daughter of a ramen shop, but do you also like ramen?
Tani:Yes! After all, I live in "Matsudo, the City of Ramen"!
―Asking a question like this is rude to everyone living there, but is Matsudo famous for it's ramen…?
Tani:The producer said "When I asked the city hall, they told me that their ramen was famous" so that's what I'm going off of. (laughs)
Definitely I have the impression that there are lots of famous shops known all over the country gathered here in this city, so if you come to Matsudo I hope you'll try visiting a few of them!
―You've been living in Matsudo for over 20 years, but have you ever noticed anything particularly unique?
Tani:Yes, let's see… it's just my personal impression, but I've always thought there were a lot of half-Japanese people here. I attended a local school until junior high, and there were quite a lot of half-Japanese classmates. I went to Funabashi in the same prefecture but in a different city for high school, and I was surprised that I didn't see any half-Japanese people there! (laughs)
―By the way, you're also behind the theme song of this new program, right?
Tani:Yes! The actual recording will be held in the near future, but I have a demo soundtrack and lyrics to work with. The song is packed with Kiri-chan's unique character, so please look forward to hearing it in the new show!
―Thank you for introducing everything to us. Lastly, crowdfunding for the program is currently underway, but please give us your impression of the benefits to be returned to backers.
Tani:I think it's really impressive how varied it is.
I've heard that the backers will have their names appear on the credits, but also there are other benefits like "you can have the character say a line you like" or "you can participate in the theme song's chorus", along with other kinds of unique things that are lined up, so I get the feeling that a lot of people are participating without even thinking about it? (laughs)
Please see the official site for more details!
―Finally, please tell us about your future goals.
Tani:I want to become the kind of voice actress that has people saying "I really want Tani-san for this role." By the way, the voice actress I really admire is Miyuki Sawashiro. I've heard that she takes her performances very seriously, and I want to do everything I can to become so accomplished as well!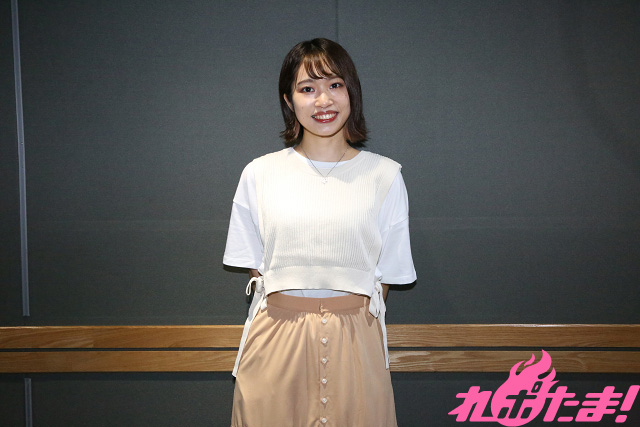 <Interviewer / Dandy Saeki・Article wording (editing) by Repotama! editorial department>
【Crowdfunding Info】
"Dekiru Machi Project" is currently carrying out crowdfunding to liven up the contents of the work!
Both are concluding on October 24 (Sun) at 23:59 JST, so please check it out below!
☆See details below!
●Hands-on with Gotochi Anime "Chou Futsuu Toshi Matsudo Densetsu" Project
https://fanbeats.jp/projects/230
●Hands-on with Gotochi Anime "Chou Futsuu Toshi Kashiwa Densetsu" Project
https://fanbeats.jp/projects/229
●Tega-chan Official Twitter
@kashiwaanime
●Dekiru Machi Project Official Twitter
@dekimachi
【Recommended hashtags】
#Matsudo #Kashiwa #Chiba #GotochiAnime
●Shiori Tani Official Twitter
@shiori_tani
【Present】(please note: applications from outside Japan are not available)
Tani-san's autograph on special coloured paper will be presented to one person!
Those who wish to apply are asked to please follow the Repotama! Official Twitter @repotama(https://twitter.com/repotama/)and retweet the tweet of this article. We will contact the winner via DM.
Application period: until November 5 (Fri) 2021 at 23:59 JST