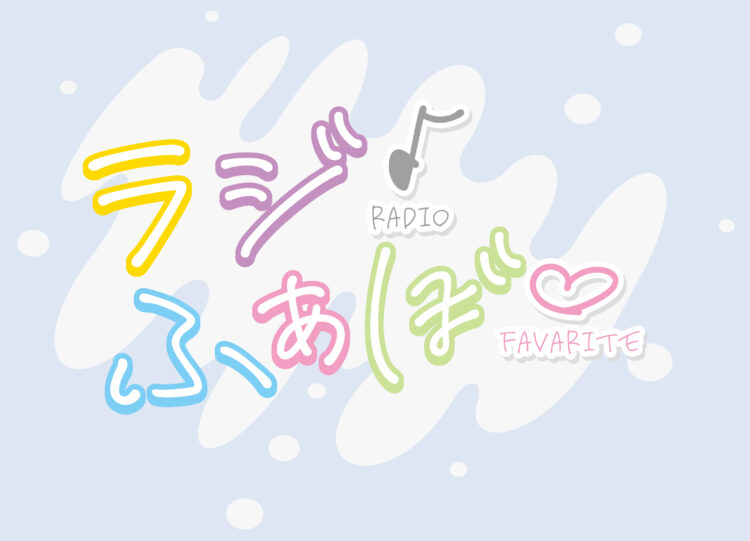 A new Monday to Friday livestream program featuring five new voice actresses is born. The program radifavo will begin streaming on October 4 (Mon) via the PHONON channel on Nico Nico!
---
(Repotama is an online magazine covering news on everything anime, and we have recently started trying out posting articles in English! If you enjoyed this article, we'd really appreciate it if you'd consider sharing it and following us on Twitter!)
How would you like to try sharing things from your life and day-to-day experiences like you would with a friend but in a radio program setting? With "experiences" as the base concept, five new voice actresses will be providing this experience! This new program will begin streaming on October 4th (Monday). With radifavo's "favo" being an abbreviation of "favorite" and with a different MC for each day, the show will be a fun back-and-forth between the listeners and the MC sharing the things that are their favorites!
【MC for each day shown below】
【Program Overview】
"radifavo"
Streaming via the PHONON channel on Nico Nico beginning October 4 (Mon)
https://ch.nicovideo.jp/phonon
MC: (Mon) Yurina Amami (Tues) Mio Hoshitani (Wed) Yukina Shuto (Thurs) Kokoro Nanami (Fri) Sakura Namiki
Stream format: stream recording
【First stream date and time】
October 4 (Mon) 21:00~22:00 (MC: Yurina Amami)
October 5 (Tues) 21:00~22:00 (MC: Mio Hoshitani)
October 6 (Wed) 21:00~22:00 (MC: Yukina Shuto)
October 7 (Thurs) 21:00~22:00 (MC: Kokoro Nanami)
October 8 (Fri) 21:00~22:00 (MC: Sakura Namiki)
Weekly streaming is scheduled.
・You can watch each stream for free during the first week. After the first, it will be a program for paying channel members.
To watch, please see the PHONON channel member registration menu to become a member.
【How to watch】
〇Nico Nico Channel
Nico Nico ch PHONON channel membership: 550 yen per month (tax included).
YouTube: via the PHONON channel on YouTube, clips and digests from the streams will be uploaded.
【Livestream overview】
"radifavo MC's unveiled! Group livestream SP"
Stream date: September 25 (Sat) 20:00~21:30 live
Stream location: PHONON channel on Nico Nico
https://ch.nicovideo.jp/phonon
To commemorate the start of the program, all of the MC's from Monday to Friday will gather for a stream together! They will be announcing each MC's program segment for each day of the week, getting requests from the listeners, etc. and all of the members will be showing up brimming with enthusiasm and each showing off their unique qualities.
【Cast】
Yurina Amami・Mio Hoshitani・Yukina Shuto・Kokoro Nanami・Sakura Namiki
● Program official Twitter
https://twitter.com/radifavo
【Seiyu label PHONON】
PHONON is filled with popular voice talents and it produces and manages all kinds of original programs and events. Some of the main programs featured include "Aya Uchida Laughing Woman Magical☆Ucchi", "Onishi Aguri no Anata ni Aguri♥", "Nishi Asuka to Yoshida Yuri no Oharae! Nishi Jinja" and others.
___________________________________
◆ Ten Feet Co., Ltd.
■ PHONON channel( https://ch.nicovideo.jp/phonon )
■ PHONON official YouTube channel( https://www.youtube.com/user/PhononSeiyu )
■ PHONON official Twitter( https://twitter.com/phonon_