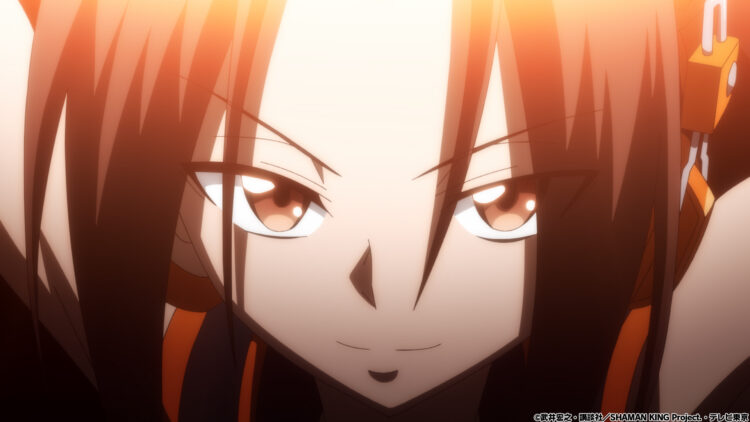 Together as team "Funbari Onsen" Yoh and the others' match finally begins! TV anime SHAMAN KING episode 22 synopsis and scene preview release
---
(Repotama is an online magazine covering news on everything anime, and we have recently started trying out posting articles in English! If you enjoyed this article, we'd really appreciate it if you'd consider sharing it and following us on Twitter!)
The TV anime Shaman King began airing on TV Tokyo in April 2021.
This time, the synopsis & scene preview of the 22nd episode "I'll Go Anywhere with You", scheduled to be aired September 9 (Thurs), have been released.
Episode 22 "I'll Go Anywhere with You"
Together as team "Funbari Onsen", Yoh and the others' match finally begins. Their opponents come from a deadly frigid region and are known as team "Icemen". They rise up to answer Yoh after he declares that his team will win the match in a single blow, but the one who gained power from the ancient book Chō-Senjiryakketsu finally begins to stir!!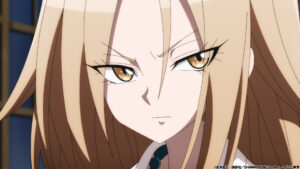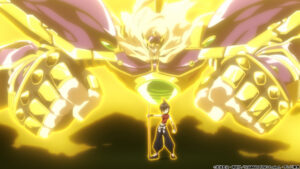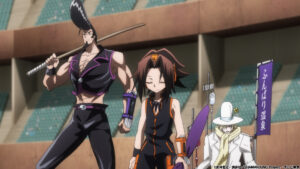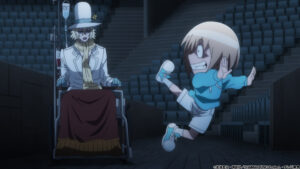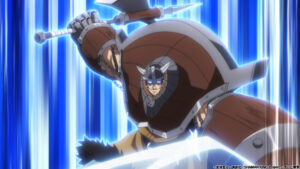 【Anime Overview】
『SHAMAN KING』
The king of the stars who rules over all. Those known as "Shamans", who are able to interact with gods and spirits, compete to become the Shaman King in the Shaman Fight, a tournament which takes place once every 500 years.
One of those shamans, a boy named Yoh Asakura, sets out to become the Shaman King in a completely new anime.
◆ Broadcasting/Streaming Info
TV anime airing from April 2021
6 TV Tokyo networks every Sunday from 5:55pm
BS TV Tokyo every Thursday 12:30am
AT-X every Friday from 8:30pm
(Repeat airings: Every Tuesday from 8:30am, every Thursday from 2:30pm)
Airing on Biwako Broadcasting every Sunday after midnight at 2:00am from July 11
※The broadcast date is subject to change.
Priority streaming on Netflix every Thursday at 7pm, then streamed to various other services
◆ Staff
Director: Jouji Furuta
Series Composition: Shouji Yonemura
Character Design: Satohiko Sano
Prop Design: Yuji Shibata
Art Director: Jinya Kimura
Art design: Masaaki Kawaguchi
Color design: Natsuko Otsuka
Director of Photography: Teruyuki Kawase
Editing: Kumiko Sakamoto
Music: Yuuki Hayashi
Sound Director: Masafumi Mima
Music Production: King Records
Animation Production: Bridge
◆ Cast
Yoh Asakura: Yoko Hikasa
Amidamaru: Katsuyuki Konishi
Manta Oyamada: Inuko Inuyama
Anna Kyoyama: Megumi Hayashibara
Tao Ren: Romi Park
Bason: Kousuke Takaguchi
Ryunosuke Umemiya: Masahiko Tanaka
Tokagero: Wataru Takagi
Horohoro: Yuji Ueda
Kororo: Megumi Nakajima
Johann Faust VIII: Takehito Koyasu
Lyserg Diethel: Yoko Soumi
Chocolove McDonell: Motoko Kumai
Iron Maiden Jeanne: Yui Horie
Marco: Yuichi Nakamura
John Denbat: Katsuyuki Konishi
Larch Dirac: Kousuke Takaguchi
Poff Griffith: Takamu Miyazono
Chris Venstar: Tsuguo Mogami
Cebin Mendel: Wataru Takagi
Meene Montgomery: Mariko Nagai
Tamao Tamamura: Nana Mizuki
Ponchi: Takamu Miyazono
Konchi: Noriaki Kanze
Tao Jun: Michiko Neya
Lee Pai-Long: Tooru Sakurai
Tao Yúan: Hideaki Tezuka
Pirika: Rina Hidaka
Silva: Hikaru Midorikawa
Kalim: Eiji Hanawa
Goldova: Reiko Suzuki
Luchist: Kenichiro Matsuda
Opacho: Megumi Hayashibara
Peyote Diaz: Mitsuaki Madono
Hang Zang-Chin: Tsuguo Mogami
Turbine: Anri Katsu
Matilda Matisse: Wakana Minami
Kanna Bismarch: Saki Endo
Marion Phauna: Kei Shindou
Bill "Big Guy" Burton: Takahiro Fujiwara
Boris Tepes Dracula: Ryotaro Okiayu
Damayaji: Kousuke Takaguchi
Broken Mirror: ????
Zen Yoneda: Kishou Taniyama
Ryo Sugimoto: Tatsuhisa Suzuki
Mosuke: Masakazu Morita
Hao: Minami Takayama
◆TV Anime Official Site
https://shamanking-project.com/
◆TV Anime Official Twitter
https://twitter.com/SHAMANKING_PR
(c) Hiroyuki Takei ・ Kodansha / SHAMAN KING Project. ・ TV TOKYO