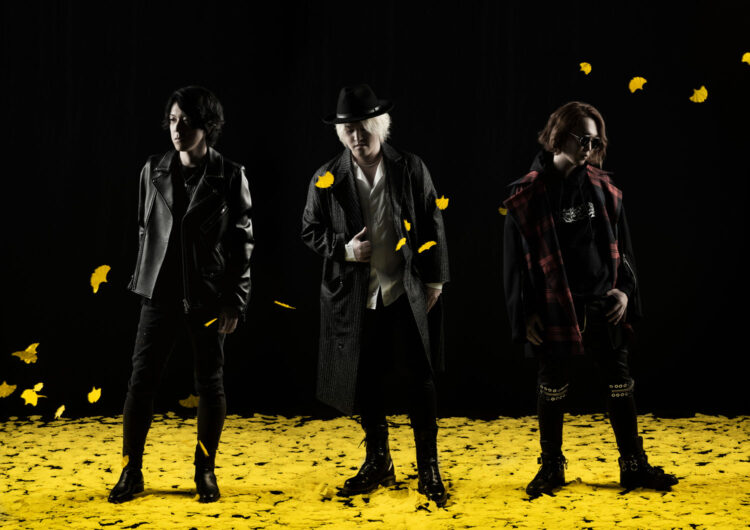 saji will be performing the 3rd ending theme for SHAMAN KING!
---
(Repotama is an online magazine covering news on everything anime, and we have recently started trying out posting articles in English! If you enjoyed this article, we'd really appreciate it if you'd consider sharing it and following us on Twitter!)
The TV anime Shaman King began airing on TV Tokyo in April 2021.
This time, it has been announced that saji, a band consisting of three members from Hokkaido, will be performing the anime's 3rd ending theme.
The title song "Hazuki" to be released on October 27 (Wed) will be the anime's third ending theme, and the new ending is scheduled to go on-air with the anime at the end of October. Additionally, this is a newly written song by Takumi Yoshida, and has been produced as a magnificent ballad that is filled with the feeling of losing somebody and only realizing how special they were to you after they're gone.
Let's look forward to the release of the new ending!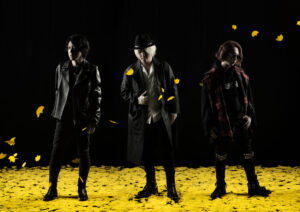 【saji profile】
saji is a three-member band from Hokkaido, formed under the former name 'phatmans after school' in 2010. Lead singer Takumi Yoshida, who writes and composes all of the band's songs, has a lovely and clear voice and produces music with an overwhelming, beautiful melody line, and with lyrics that express conflict and sorrow in a straightforward fashion. The performances of guitarist Shinya Yutani and bassist Yoshimitsu Yamazaki synergize with Takumi's work perfectly. They are loved and supported especially by young fans regardless of gender. In 2019, the band's name was changed to 'saji', and with King Records they released "Tsubasa" which became the first ending theme for TV anime Ahiru no Sora. Many of the songs they release are featured prominently on various radio stations, have been adopted as the entrance songs of professional baseball players, have placed on USEN charts, etc. and the band continues to attract attention from various fields.
In addition to writing and composing all of the songs for saji, lead singer Takumi Yoshida has also produced music for Nana Mizuki, Kis-My-Ft2, Yuma Uchida and various others. Also, guitarist Shinya Yutani was appointed as Tourism Ambassador of Tokachi, Hokkaido in October 2020.
【Official Site】https://saji.tokyo/
【Official Twitter】https://twitter.com/saji_official
【Official YouTube Channel】https://www.youtube.com/c/sajiofficial
【Anime Overview】
『SHAMAN KING』
The king of the stars who rules over all. Those known as "Shamans", who are able to interact with gods and spirits, compete to become the Shaman King in the Shaman Fight, a tournament which takes place once every 500 years.
One of those shamans, a boy named Yoh Asakura, sets out to become the Shaman King in a completely new anime beginning April 2021.
◆ Broadcasting/Streaming Info
TV anime airing from April 2021
6 TV Tokyo networks every Sunday from 5:55pm
BS TV Tokyo every Thursday 12:30am
AT-X every Friday from 8:30pm
(Repeat airings: Every Tuesday from 8:30am, every Thursday from 2:30pm
※The broadcast date is subject to change.
Priority streaming on Netflix every Thursday at 7pm, then streamed to various other services
◆ Staff
Director: Jouji Furuta
Series Composition: Shouji Yonemura
Character Design: Satohiko Sano
Prop Design: Yuji Shibata
Art Director: Jinya Kimura
Art design: Masaaki Kawaguchi
Color design: Natsuko Otsuka
Director of Photography: Teruyuki Kawase
Editing: Kumiko Sakamoto
Music: Yuuki Hayashi
Sound Director: Masafumi Mima
Music Production: King Records
Animation Production: Bridge
◆ Cast
Yoh Asakura: Yoko Hikasa
Amidamaru: Katsuyuki Konishi
Manta Oyamada: Inuko Inuyama
Anna Kyoyama: Megumi Hayashibara
Tao Ren: Romi Park
Bason: Kousuke Takaguchi
Ryunosuke Umemiya: Masahiko Tanaka
Tokagero: Wataru Takagi
Horohoro: Yuji Ueda
Kororo: Megumi Nakajima
Johann Faust VIII: Takehito Koyasu
Lyserg Diethel: Yoko Soumi
Chocolove McDonell: Motoko Kumai
Iron Maiden Jeanne: Yui Horie
Marco: Yuichi Nakamura
John Denbat: Katsuyuki Konishi
Larch Dirac: Kousuke Takaguchi
Poff Griffith: Takamu Miyazono
Chris Venstar: Tsuguo Mogami
Cebin Mendel: Wataru Takagi
Meene Montgomery: Mariko Nagai
Tamao Tamamura: Nana Mizuki
Ponchi: Takamu Miyazono
Konchi: Noriaki Kanze
Tao Jun: Michiko Neya
Lee Pai-Long: Tooru Sakurai
Tao Yúan: Hideaki Tezuka
Pirika: Rina Hidaka
Silva: Hikaru Midorikawa
Kalim: Eiji Hanawa
Goldova: Reiko Suzuki
Luchist: Kenichiro Matsuda
Opacho: Megumi Hayashibara
Peyote Diaz: Mitsuaki Madono
Hang Zang-Chin: Tsuguo Mogami
Turbine: Anri Katsu
Matilda Matisse: Wakana Minami
Kanna Bismarch: Saki Endo
Marion Phauna: Kei Shindou
Bill "Big Guy" Burton: Takahiro Fujiwara
Boris Tepes Dracula: Ryotaro Okiayu
Damayaji: Kousuke Takaguchi
Broken Mirror: ????
Zen Yoneda: Kishou Taniyama
Ryo Sugimoto: Tatsuhisa Suzuki
Mosuke: Masakazu Morita
Hao: Minami Takayama
◆TV Anime Official Site
https://shamanking-project.com/
◆TV Anime Official Twitter
https://twitter.com/SHAMANKING_PR
(c) Hiroyuki Takei ・ Kodansha / SHAMAN KING Project. ・ TV TOKYO