In October 2021, the new TV anime Taishou Otome Otogibanashi will begin airing on TV Tokyo and other networks. New visuals have also been revealed
---
(Repotama is an online magazine covering news on everything anime, and we have recently started trying out posting articles in English! If you enjoyed this article, we'd really appreciate it if you'd consider sharing it and following us on Twitter!)

It has been announced that the TV anime Taishou Otome Otogibanashi will begin airing on TV Tokyo, TV Osaka, BS11, and AT-X in October 2021. In addition to this new information, new visuals have also been released.
The original work of Taishou Otome Otogibanashi is a manga series written and illustrated by Sana Kirioka (published by Shueisha Jump Comics), and was serialized in Jump SQ. (Published by Shueisha) from August 2015 to October 2017. A gentle but deep love grows in this human drama drawn in a nostalgic world, and the story has become a popular work.
【Newly Released Visual】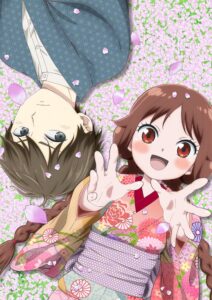 The new visual depicts the main characters, Tamahiko Shima and Yuzuki Tachibana, lying down amidst the fluttering cherry blossoms, and it gives an indication of what kind of story these two will be drawing together next.
【YouTube Premiere of the 2nd Promotional Video】
Also, at 20:00 on July 4th (Sun), the 2nd PV premiered on YouTube, and this was the day of the 6th anniversary of the original serialization. Please take a look.
■ TV Anime Taishou Otome Otogibanashi 2nd PV
July 4 (Sunday) 20:00~ Released
【Official spin-off Taisho Otome Otogibanashi – Enseika no shokutaku-】
Also, from July 23 (Friday) , the official spin-off Taisho Otome Otogibanashi – Enseika no shokutaku- will begin serialization in Shōnen Jump+. Please look forward to this new story by Sana Kirioka.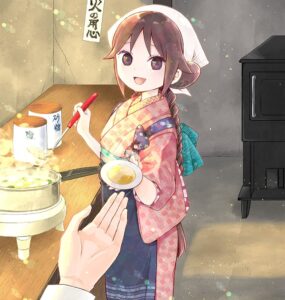 【Anime Overview】
【Broadcast Information】
Scheduled to start broadcasting on TV Tokyo, TV Osaka, BS11, and AT-X from October 2021.
【Production team】
Original Creator: Sana Kirioka Taishou Otome Otogibanashi (published by Shueisha Jump Comics)
Director: Jun Hatori
Series Composition / Screenplay: Hiroko Fukuda
Character Design: Mayumi Watanabe
Music: Yasuharu Takanashi (Team-MAX)
Art Director: Hiroki Matsumoto
Color design: Haruko Seto
Director of Photography: Hiroki Tsubouchi
Editing: Hideaki Murai
Sound Director: Fumiyuki Go
Sound Effects: Kaori Yamada
Sound Production: Bit Grooove Promotion
Music Production: Pony Canyon
Production: SynergySP
Ending theme song: "Magokoro ni Kanade" by Shunichi Toki
【Cast】
Tamahiko Shima: Yuusuke Kobayashi
Yuzuki Tachibana: Saya Aizawa
Tamako Shima : Yume Miyamoto
Ryou Atsumi: Chika Anzai
Kotori Shiratori: Ayasa Itou
Hikaru Shiratori: Shunichi Toki
【Plot Outline】
The Taisho Era…
Born in a wealthy family and accustomed to life without barriers in his way, Tamahiko Shima is one day involved in a terrible accident that causes him to lose his mother, the use of his right arm, and the expectations of his father.
After being disposed of by his family and cast away into the countryside under the pretext of healing his condition, he becomes a misanthropist who starts to hate everything in the world.
One day, a girl named Yuzuki comes to him.
She was a wife sent to him by his father to take care of him.
At first, Tamahiko finds Yuzuki to be irritating,
But gradually his heart begins to open to her smile and kindness…
Can they really be a real husband and wife?
This is the beginning of a Taisho era nostalgic love story!
【TV anime Taishou Otome Otogibanashi 1st PV】
Official Site https://taisho-otome.com/
Official Twitter @otome_otogi
(c) Sana Kirioka / Shueisha・Taishou Otome Otogibanashi Seisaku Iinkai
(c) Sana Kirioka / Shueisha