Fujimi Shobou`s 40 years anniversary anime " Date Alive" now start informing!! It aired on 2013!
---
The only way to stop girl who has power to destroy the world is ・・・
Take her out and make her lovey-dovey!?
Date Alive is Fujimi Fantasia`s new series of boy meets girl story. For celebration on 40 years anniversary, it will become TV animation at 2013.
Staff
Author: Kousi Tachibana
Illustrator: Tsunako
(serialize at Dragon Magazine: Fantazia Bunko-kan)
Director: Keitarou Motonaga
Visual Director: Hisashi Saitou
Story Editor: Hideki Shirane
Story Setting: Takaaki Suzuki
Character Design: Satoshi Ishino
Mechanic Design: Mika Akitaka
Director of Audiography: Yasunori Ebina
Music: Tuyoshi Sakabe
Music Production by Nippon Columbia
Opening song: sweet ARMS
Animation production by AIC PLUS+
Cast
Nobunaga Shimazaki: CV of Shidou Itsuka
Marina Inoue: CV of Toka Yatogami
Ayana Taketatsu: CV of Kotori Itsuka
Misuzu Togashi: CV of Origami Tobiichi
Iori Nomizu: CV of Yoshino
Asami Sanada: CV of Kurumi Tokisaki
Kaori Sadohara: CV of Mikie Okamine
Misato: CV of Mana Takamiya
Aya Endo: CV of Reine Murasame
Plot
April 10th, boy met girl who was rejected from world.
Spring break was over and this morning he was preparing for school.
Shidou Itsuka was awakened by his cute sister and he was wondering will begin daily as always.
Until he met girl who was called spirit.
The buildings are falling, and cities are perfectly destroyed. And lands disappeared with leaving a huge crater.
30 years ago, spirit suddenly appears and had destruction. As a result, world lost several hundred million of population.
And now, spirit appears again!!
Countermeasure A: Defeat the spirit by using arms.
Countermeasure B: make`em lovey-dovey.
Have a date with spirit and save the world!!
Character Info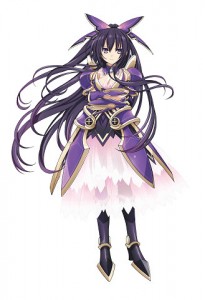 Tooka Yatogami: The spirit who suddenly appeared in front of Shidou Itsuka.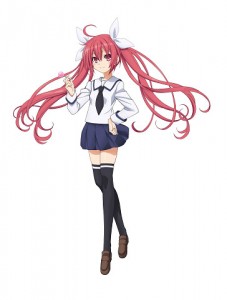 Kotori Itsuka: Shidou`s sister who has innocent personality.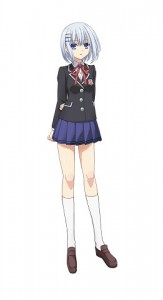 Origami Tobiichi: Shidou`s classmate and she is cool.
Yoshino: 2nd spirit. She is holding bunny puppet.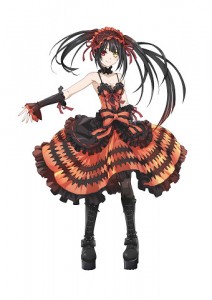 Kurumi Tokisaki: 3rd spirit. She is worst spirit ever.
Date Alive official site: http://date-a-live-anime.com/
(C)2013 Koushi Tachibana・Tsunako/Fujimishobou/「Date Alive」Product committee